Elizabeth Hurley Will Be 'Wonder Woman' Villain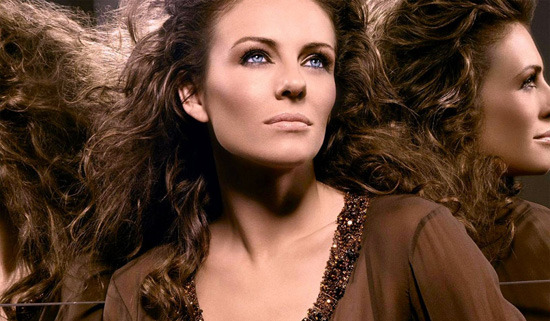 Where has Elizabeth Hurley been? She hasn't had a screen role since 2004, seemingly spending her time raising family and doing charity work in the meantime. Now she's making her way back to movie screens — she's got a voice role in the animated film The Wild Bunch, and now says that she'll be the 'evil villain' in the new Wonder Woman TV series.
The info comes via the actress' Twitter account, where she said,
Thrilled to be doing the NBC pilot Wonder Woman. I'll be playing the evil villain. Can't wait.
We know that Friday Night Lights vet Adrianne Palicki is playing Wonder Woman in the pilot, which is executive-produced and written by David E. Kelley (Boston Legal, Ally McBeal). Jeffrey Reiner, who was a director and producer in the first couple seasons of Friday Night Lights and directed pilots for Trauma and The Event, as well as for Caprica at Syfy, will helm the pilot episode.
The show is said to be a non-campy take on the character that presents the superhero character as "a vigilante crime fighter in LA but also a successful corporate executive and a modern woman trying to balance all of the elements of her extraordinary life." Things sound a bit complicated as Wonder Woman will have two alter-egos: a mega-billionaire CEO named Diana Themyscira and Diana's "plain Jane" assistant Diana Prince.
Elizabeth Hurley is likely playing scientist Veronica Cale, mentioned as a primary character when Adrianne Palicki was announced. Greg Rucka created the character in 2003 as a sort of Lex Luthor for Wonder Woman.
(EDIT: EW adds that the casting is pending a visa for the actress, that it is considered a guest-starring role, and that Veronica Cale "runs a pharmaceutical company that is making a drug that makes people stronger. She wants to build an army that will, among other devilish things, take down Wonder Woman, whom she's fiercely jealous of.")
Love interest Steve Trevor and secondary character Mindy have yet to be cast.