Diane Lane Cast As Martha Kent In 'Superman'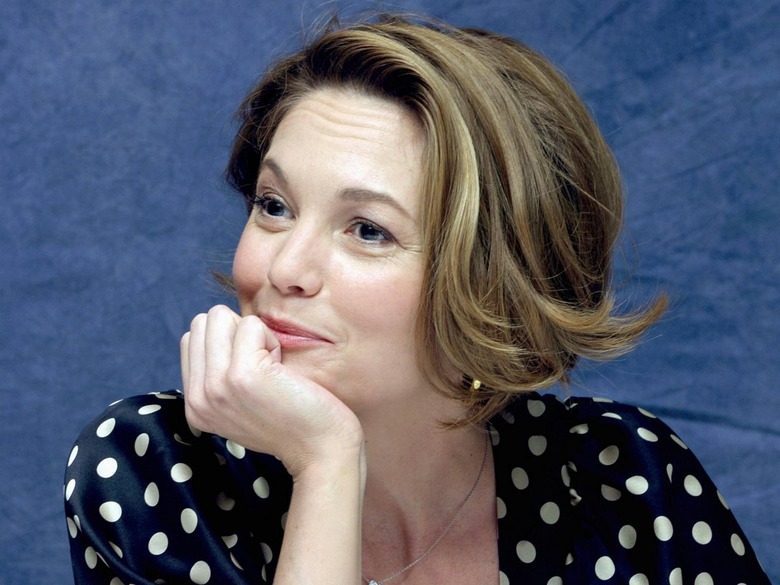 Not too long ago, we heard that Kevin Costner was in talks to play Jonathan "Pa" Kent in Zack Snyder's Superman film. Today, we learn that Diane Lane has been cast as the other half of the parental dyad; she is officially on board the film as Martha "Ma" Kent. Read the full press release after the jump.
Lane is an actress of considerable talents. Most people probably remember her from her recent performance in Secretariat, but in 2008, she played Mary Rice in Doug Liman's Jumper, another role in which she was the mother to a child who had super powers. That role was woefully underwritten and Lane was completely squandered. Here's hoping that Snyder has something deeper in store for Ma Kent this time around.
Here's the full press release:
Warner Bros. Pictures and Legendary Pictures announced today that Oscar®-nominated actress Diane Lane will play Martha Kent, the only mother Clark Kent has ever known, in the new Superman movie to be directed by Zack Snyder. Snyder stated, "This was a very important piece of casting for me because Martha Kent is the woman whose values helped shape the man we know as Superman. We are thrilled to have Diane in the role because she can convey the wisdom and the wonder of a woman whose son has powers beyond her imagination." Lane will star with Henry Cavill, who was recently announced as the new Clark Kent/Superman.Lane earned an Academy Award® nomination for her performance in the 2002 drama "Unfaithful." She most recently starred in the family hit "Secretariat." She next stars in the HBO feature "Cinema Verite," opposite Tim Robbins and James Gandolfini. Lane's long list of film credits also includes "Nights in Rodanthe," "Hollywoodland," "Must Love Dogs," "Under the Tuscan Sun," "Perfect Storm," "My Dog Skip," "Chaplin," "The Cotton Club" and "A Little Romance," to name only a portion.Charles Roven, Emma Thomas, Christopher Nolan and Deborah Snyder are the producers of the film. The screenplay is being written by David S. Goyer based on a story by Goyer and Nolan. Thomas Tull and Lloyd Phillips are serving as executive producers. Slated for release in December 2012, the new Superman movie will be distributed worldwide by Warner Bros. Pictures, a Warner Bros. Entertainment Company.