'Something Borrowed' Trailer #2 – A Welcome Improvement Over The Last 'Something Borrowed' Trailer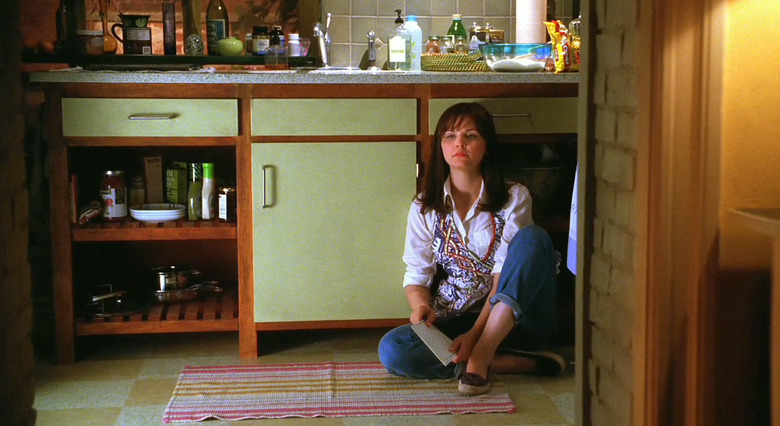 Warner Bros. has released another trailer for the man-stealing romcom Something Borrowed, and it's making me wonder why they didn't just release this (superior) version to begin with. The film is based on Emily Giffin's popular novel of the same title, and features Ginnifer Goodwin and Kate Hudson as a pair of best friends in love with the same man (Colin Egglesfield). John Krasinski also stars — and we finally get actual context for his role! Watch the trailer after the jump.
[via TheMovieBox.Net and TheMovieReel]
Compare this trailer to the last one, and it becomes immediately obvious what a difference a better cut trailer makes. The new ad looks much more dynamic and upbeat, and portrays the characters in a more flattering light without changing any of the details. My biggest problem with the other trailer — more than the tired premise or the cheesy lines — was that it made too many of the characters seem dull and unlikable. While they still seem like standard romcom types here, they at least look like characters I could tolerate for two hours. Goodwin's Rachel doesn't come across as quite so much of a spineless sad sack, and Hudson's Darcy looks less like a cackling evil witch and more like a person. It's also much clearer what Krasinski is doing here — it's implied that he's an ex of Darcy's. Also, the music is catchier.
I'm not saying the new trailer (or the film behind) it is brilliant, but it is a vast improvement. Something Borrowed is obviously a pretty typical romcom, but now it looks like a typical romcom that I might actually consider watching if I were in the mood for something light and fluffy.
Something Borrowed is directed by Luke Greenfield (The Girl Next Door, The Animal) from a screenplay by Jennie Snyder. It opens May 6, against Thor and (more relevantly) Jumping the Broom.