Help Save The Lars Homestead Set From Star Wars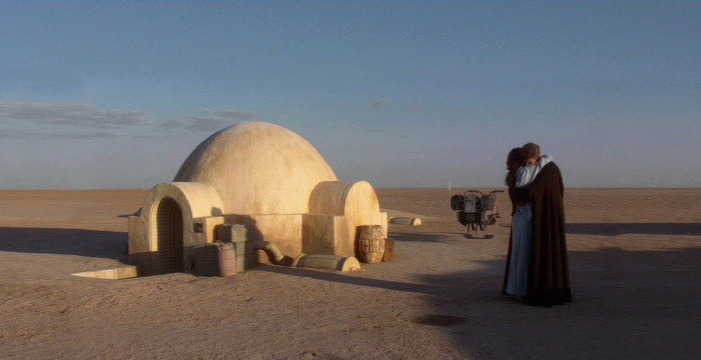 Star Wars geeks, this one's for you. You know the Lars family home from the films? It's still up in Tunisia, and open to visitors — but thanks to a harsh climate, it's badly in need of restoration. Star Wars uberfan Mark Dermul is spearheading the Save the Lars Homestead project to restore and maintain the construction. This is where you come in: the group is just a couple thousand dollars short of their $10,000 goal, and could really use your help. Learn more details about the project after the jump.
During the course of his trips, it became apparent that the actual building was suffering in the Tunisian climate, and that corrective and preventative measures would need to be taken in order to maintain the set for future generations of travelers. He and three other Star Wars fans are planning a trip to Tunisia sometime this year or next year in order to personally restore the igloo, and they are in need of donations to help fund the trip itself, plus materials and tools.
You can pitch in by purchasing a copy of Dermul's book Tatooine Reunion, which includes maps, photos and detailed information for an 8-day Star Wars location trip across Tunisia. $5 of the $45 price will go toward Save the Lars Homestead. Or simply donate through PayPal, in amounts starting at $2.
Watch the video below, and hit Facebook or Dermul's website for more info.
[via Nerd Approved]