Bryan Singer's 'Jack The Giant Killer' Lands Its Princess: Eleanor Tomlinson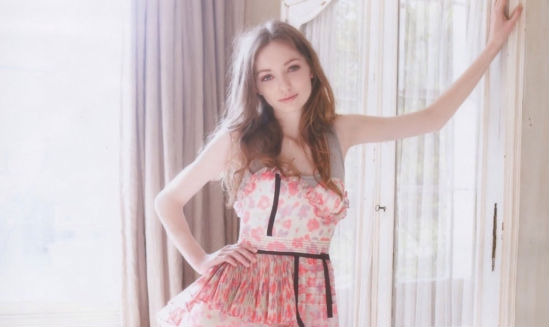 If you're going to make a movie about a young man fighting giants, he's got to have a pretty good reason to do so. Enter Eleanor Tomlinson. She's just been cast as Isabella, the princess that Nicholas Hoult's Jack will fight for in Bryan Singer's upcoming big budget, 3D re-imagining of Jack and the Beanstalk called Jack the Giant Killer. This will be Tomlinson's biggest role to date, though in the past she's played small parts in The Illusionist and Tim Burton's Alice in Wonderland. Read more after the break.
Deadline exclusively broke the news, which pretty much rounds out the cast for Singer's latest. Hoult, who starred in About a Boy and will next be seen as Beast in X-Men: First Class, will play Jack. Tomlinson is the princess, Stanley Tucci is an evil adviser to the King, Ewan McGregor is his head of the King's security and the two headed leader of the giants will be played by Bill Nighy and John Kassir.
Tomlinson was rumored to be in the running for the role last week, but was not on the short list a few months ago. She must have really impressed Singer and his team.
Jack the Giant Killer will be Bryan Singer's first foray into 3D and digital filmmaking. The script was written by Darren Lemke with re-writes by Live Free or Die Hard/Race to Witch Mountain writer Mark Bomback and previous Singer collaborator (and Oscar winner) Christopher McQuarrie.
The film is a more violent, "adult" take on Jack and the Beanstalk, where Jack finds a land of Giants up the beanstalk and must kill them to save a princess that was taken. Sort of a more violent Super Mario Brothers combined with the classic story.
Filming begins this month in London. How do you think this cast stacks up?