'Elite Squad' Director Jose Padilha In Talks To Helm 'Robocop' Reboot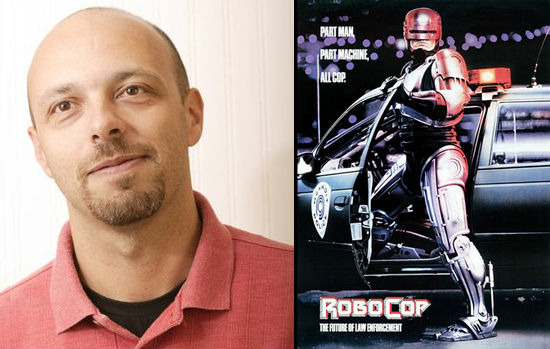 One of the unsung films that played at this year's Sundance Film Festival was Elite Squad 2, the most successful Brazilian film in history, directed by Jose Padilha. In Peter's review he called the film "a cross between The Departed, The Wire and The Godfather" and I can't disagree. It's a taut, gripping look at organized crime with a distinct action slant and Padilha balances it all beautifully.
So the fact that MGM is currently in talks with the director to helm their long-gestating remake of the revered 1987 Paul Verhoeven film Robocop is very exciting news. Read more about it after the break.
Deadline exclusively broke the news of Padilha's possible involvement with the film, which was originally going to be directed by Darren Aronofsky before MGM had its monster financial collapse. However, since MGM picked up its boot straps, it was recently reported that Robocop was at the top of their list of films to be developed after The Hobbit and Bond 23, which are much further along in the process.
For any of you who haven't seen the original Robocop, then you probably feel pretty lost here on /Film. We're such big fans of the film that we post a ton of news about it, from the recent controversy about a statue to a brand new video with the original star, Peter Weller. Still, the film is about a Detroit police officer who is transformed into a cyborg cop after being almost killed. It spawned two sequels and numerous different interpretations across popular culture.
While the original film is definitely held up on a pedestal, a remake – especially by someone who has such a fresh take on cinema like Padilha – could spawn a film with the right combination to simultaneously pay homage to Verhoeven, but also advance the story in a modern way. I think he would be an amazing, and affordable, choice. What do you think?