Mandy Moore To Star In 'Buried' Writer Chris Sparling's Directorial Debut 'Falling Slowly'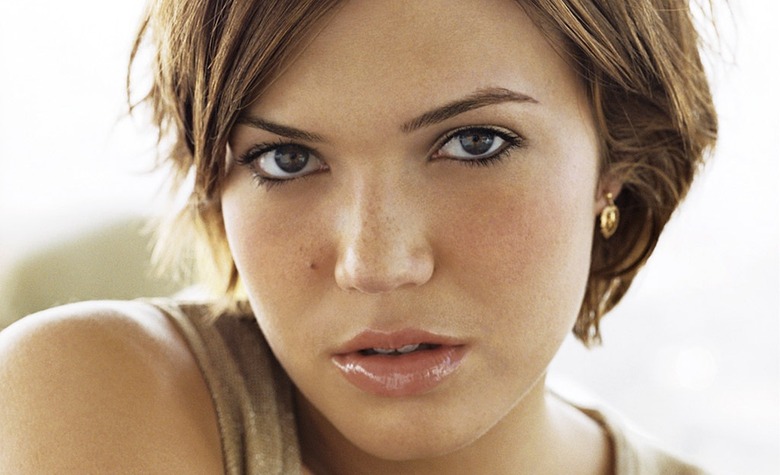 Back in the late '90s, when Mandy Moore first appeared on the pop music scene, I would've never predicted she'd still be an active famous person in the early 2010s. Of course, I also dismissed Britney Spears, Christina Aguilera, Jessica Simpson, and everyone in 'NSYNC as one-hit wonders destined to fade into obscurity by about 2001, so that shows what I know.
And now, here I am in 2011 reporting that Moore has signed on for Buried writer Chris Sparling's directorial debut, a ghost story titled Falling Slowly. She will be starring opposite Rodrigo Santoro, a.k.a. Paulo from Lost, the homoerotic villain from 300, and Laura Linney's smoldering love interest from Love, Actually. More details after the jump.
Sparling's Buried, about a man buried alive in a coffin, made the Black List of outstanding unproduced screenplays in 2009. In 2010, it was made into a well-received film directed by Rodrigo Cortes and starring Sexiest Man Alive Ryan Reynolds. Lionsgate purchased the film at Sundance last year and released it in the U.S. last fall. Sparling's next film as a screenwriter is ATM, in which three co-workers are trapped by a psychotic killer inside an ATM booth. He's also working on the script for The Last Exorcism director Daniel Stamm's Reincarnate, the second of producer M. Night Shyamalan's "Night Chronicles" series.
Moore's first big Hollywood role was in 2002's A Walk to Remember, based on the 1999 Nicholas Sparks novel of the same title. Since then, she's made a steady if mostly unremarkable film career for herself, starring in Saved!, Because I Said So, License to Wed, Southland Tales, and last year's Rapunzel adaptation Tangled.
Santoro was most recently seen in the Ewan McGregor-Jim Carrey prison romance I Love You Philip Morris, and will next be seen — well, heard — in Rio, the animated bird movie starring Jesse Eisenberg and Anne Hathaway.
I've embedded the music video for Moore's first hit, 1999's "Candy," below, for no reason other than that it makes me laugh.