'Lost' Star Josh Holloway To Guest On 'Community' Finale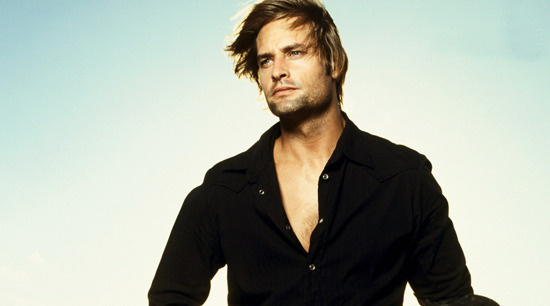 Briefly: Community has had a hell of a run of guest stars: Patton Oswalt; Kevin Corrigan, LeVar Burton, Betty White, the Derrick Comedy team and more. Now EW says that Josh Holloway will make his first post-Lost TV appearance in the two-part season finale of Community. And it will be a sequel of sorts to the much-loved 'Modern Warfare' episode, in which a paintball tournament where the winner could have priority class registration turned Greendale Community College into a dayglo paint-spattered wasteland.
The actor will reportedly play "a mysterious figure who shows up on campus during another game of paintball." Looking forward to seeing his inevitable rivalry with Jeff Winger (Joel McHale) whether Ken Jeong's Ben Chang will do his Scarface impersonation once again. But what I really want to see is Danny Pudi's interaction with Holloway — they could have been great together on Lost. And since the finale will have to stand up not only to 'Modern Warfare' but to the stop-motion Christmas episode, the zombie Halloween extravaganza, the D&D episode and possibly more by the time May rolls around, we might reasonably figure that Dan Harmon & Co. are planning something well over the top to close out the season.