Page 2: Boogie Nights, Dark Crystal, Lion King, Sam Rockwell, Predator, Batman, Looper, Ghostbusters, Stephen Fry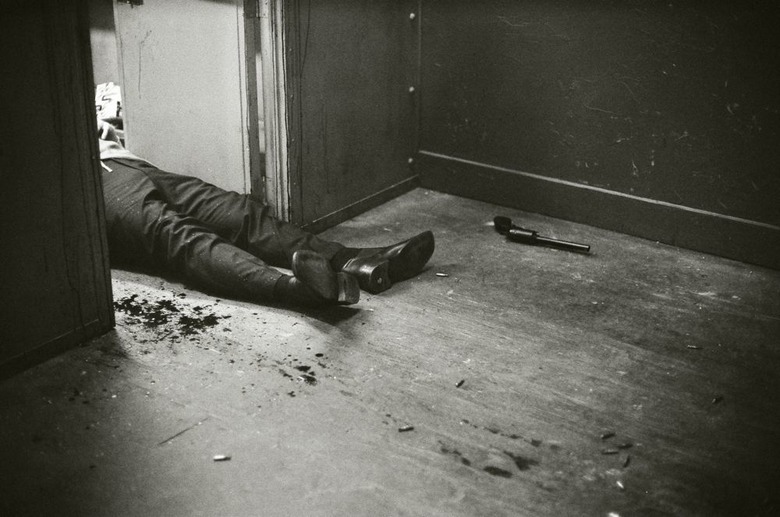 What is Page 2? Page 2 is a compilation of stories and news tidbits, which for whatever reason, didn't make the front page of /Film. After the jump we've included 40 different items, fun images, videos, casting tidbits, articles of interest and more. It's like a mystery grab bag of movie web related goodness. If you have any interesting items that we might've missed that you think should go in /Film's Page 2 – email us!
Cake Central member Nunuk created the coolest The Lion King-themed cake ever made.
Time Magazine lists The 25 Best Movie Sound Tracks.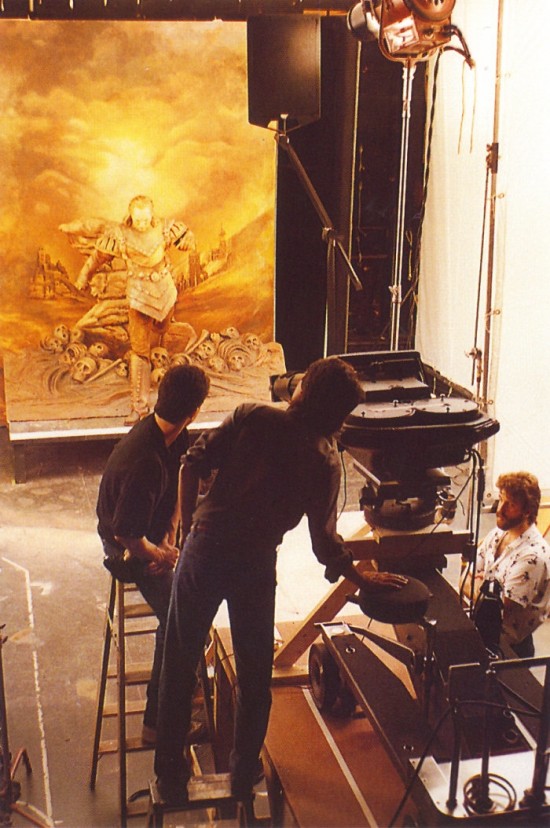 AICN's behind the scenes photo of the day is Vigo from Ghostbusters 2.
French actress Annie Girardot died Monday, February 28th in Paris at age 79.
Watch a new television spot for Limitless.
Movieline has compiled a list of the 9 most scathing reviews of the 2011 Academy Awards.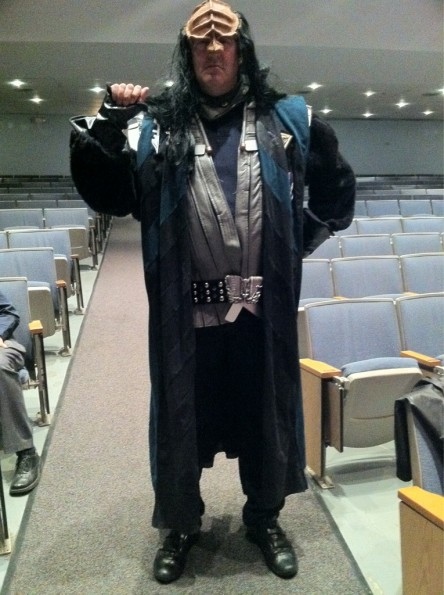 British actor/writer/humorist Stephen Fry revealed that he participated in a Klingon production of Hamlet for his upcoming BBC documentary series Planet Word, which explores language.
Michael Bay has been filming some pick-up scenes for Transformers: Dark of the Moon recently.
Violent Broccoli created a parody video of the popular VW Super Bowl commercial featuring a tiny Darth Vader using "The Force".
Comedian Zach Galifianakis will be hosting Saturday Night Live on March 12th, and Sir Elton John will host in April.
Due to the amount of graphics and images included in Page 2, we have to split this post over a BUNCH pages. Click the link above to continue the second page of Page 2.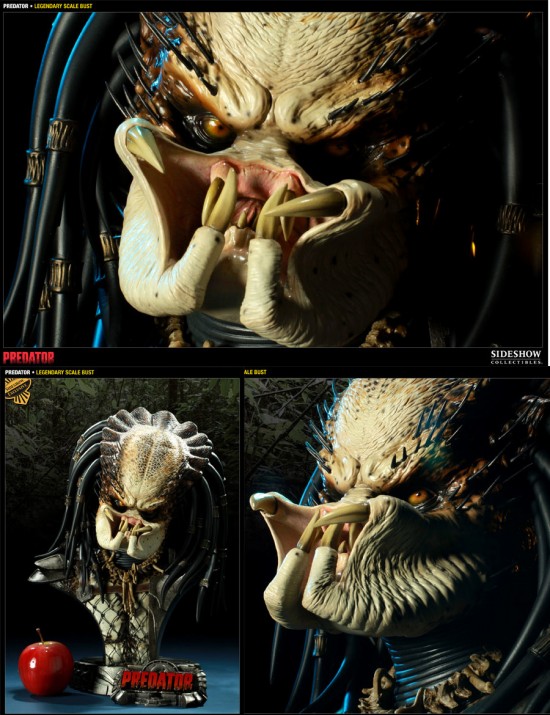 Sideshow Collectibles has put up for preorder their Legendary Scale Bust for Predator.
The Transformers 3 production office was burgled. According to Michael Bay's official website, Federal authorities have been called in due to the sensitive nature of the burglary.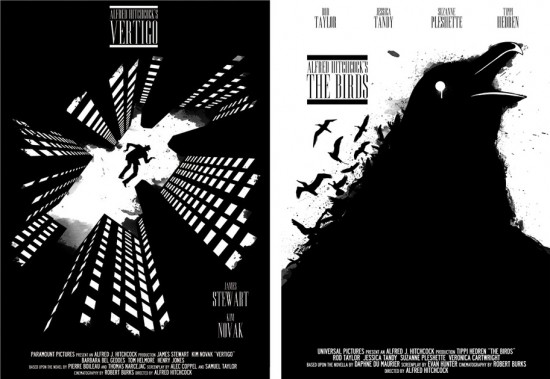 Dan Sherratt from Shop Reworking Titles created these movie poster tributes to Alfred Hitchcock's Vertigo and The Birds.
Actress Jane Russell (Gentlemen Prefer Blondes, The Outlaw) died at home in Santa Maria Monday at age 89.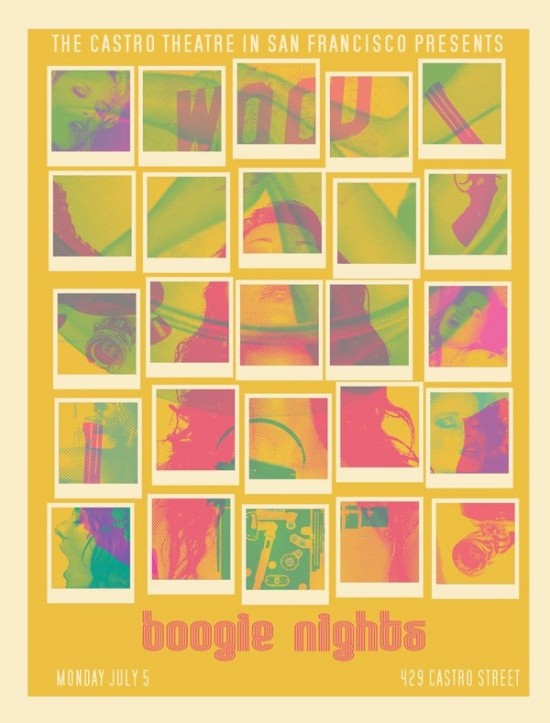 San Francisco based designer David O'Daniel has created this print for Boogie Nights.
Badass Digest has a review of Re-animator: The Musical: "As a huge fan of Re-Animator I found the show to be perfectly faithful in every way I wanted it to be, and as a musical theater fan I found the show to work completely on that level – truly, and without irony."
Watch the Grease parody which was cut from the Oscars.
Warner Bros' direct-to-dvd division Warner Premiere is coming close to officially announcing a fourth Lost Boys film which would involve Corey Feldman returning to play Edgar Frog.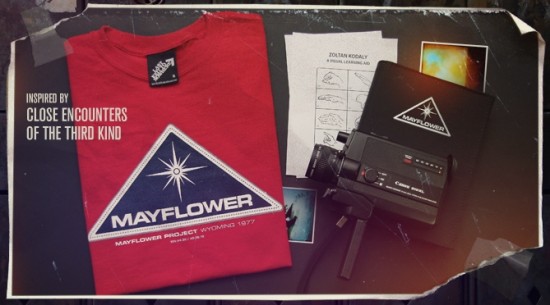 Last Exit To Nowhere has released a new Close Encounters of the Third Kind-inspired t-shirt.GoIntoTheStory explains the social network of the movie team behind The Social Network.
Due to the amount of graphics and images included in Page 2, we have to split this post over a BUNCH pages. Click the link above to continue the third page of Page 2.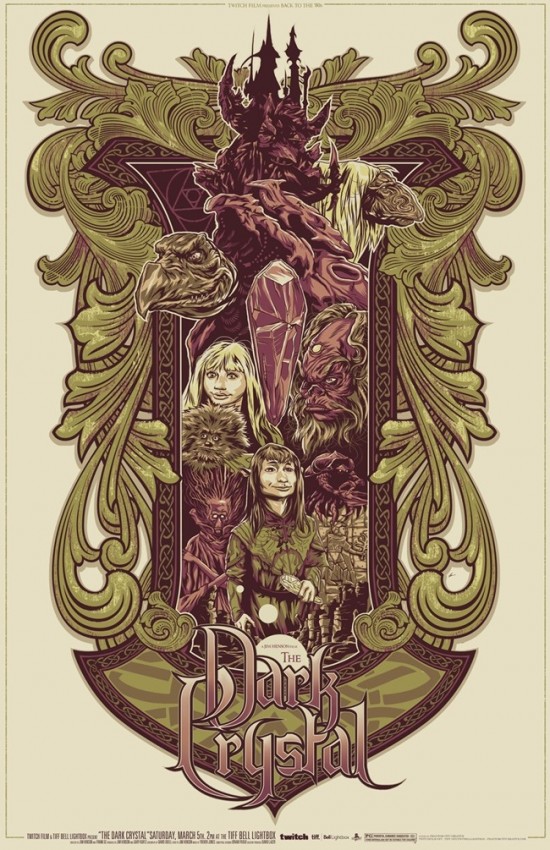 Phantom City Creative created this The Dark Crystal poster for the upcoming screening at the TIFF Bell Lightbox.
Jaime Pressly (My Name Is Earl) has joined in Fox's multicamera comedy pilot I Hate My Teenage Daughter.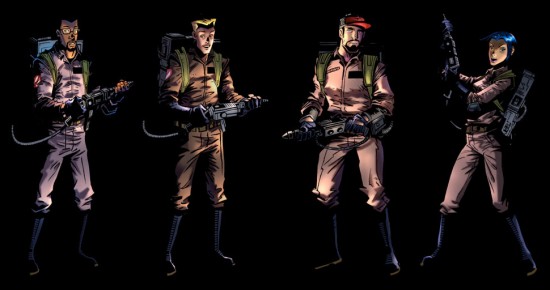 Atari has released concept art and bios for the new cast of the Ghostbusters team in the video game Ghostbusters: Sanctum of Slime.
Joshua Leonard (Humpday) has joined the cast of Motel Life directed by Alan and Gabriel Polsky.
Watch comic artist Jim Lee draw Batman on his iPad.
Betty Garrett and Corey Haim are among the names snubbed from the In Memoriam montage at the Oscars.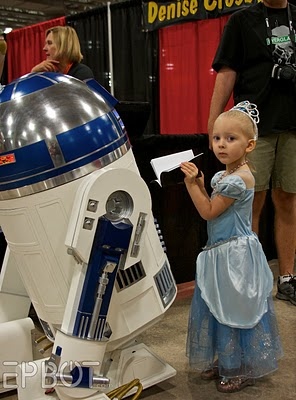 This little Cinderella was seen at a comic convention "flipping through the pages of a book and showing them all to R2D2, who was responding enthusiastically with beeps and whirs."
CNBC lists the 15 Most Profitable Movies Of All Time.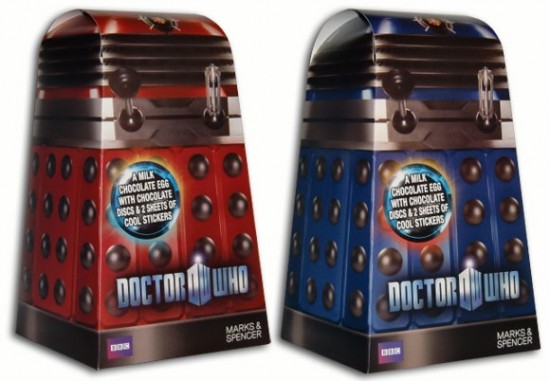 Doctor Who Dalek Easter eggs will be sold in the UK at Marks & Spencer and will include a chocolate egg with chocolate disks and two sheets of stickers.Flixist lists the 5 reasons why the Oscars are irrelevant.
Due to the amount of graphics and images included in Page 2, we have to split this post over a BUNCH pages. Click the link above to continue the fourth page of Page 2.
Watch a video montage of Sam Rockwell dancing in movies.
Someone has created a Google Map for those of you wanting to find the Banksy art in Los Angeles.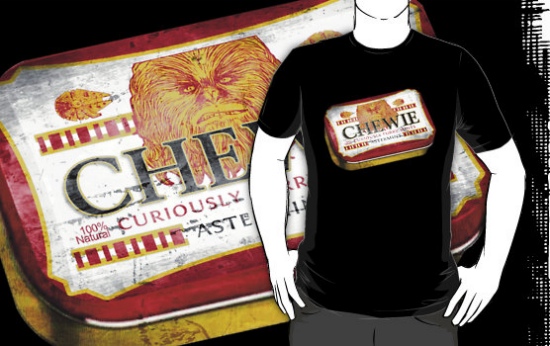 Chewie: Curiously Furry Mints t-shirt is for sale on Red Bubble.
Vulture takes a look at The Many Scarves of Darren Aronofsky.Boba Fett was spotted playing the Lost Woods song from The Legend of Zelda: Ocharina of Time in a subway on an accordion.Jim Hill shows us where to find the in-jokes in Gnomeo & Juliet.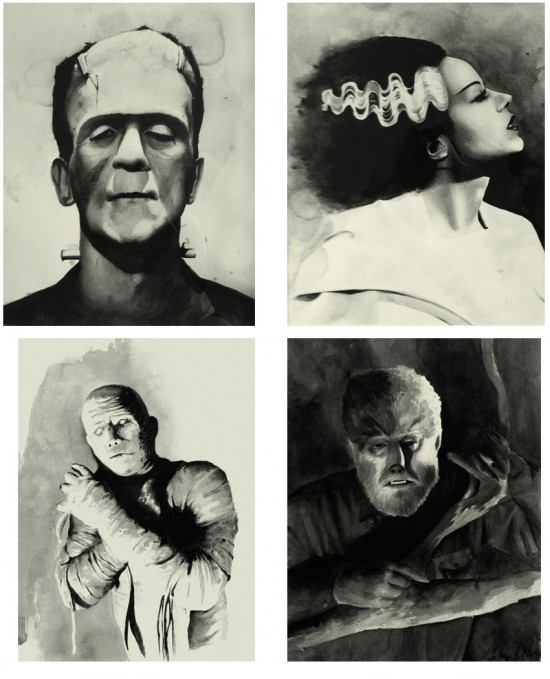 /Film reader and Brooklyn artist Alexis Ayala has created watercolor interpretations of Classic Movie Monsters.
Nicolas Cage stresses that Ghost Rider: Spirit of Vengeance will be more supernatural: "Cage continued by stating that the Ghost Rider sequel will focus on the more supernatural elements of the character." "It's not going to be like any other comic book movie you've seen," said Cage. "We keep stressing that Ghost Rider is the most supernatural superhero of all and that's going to really come out in this movie."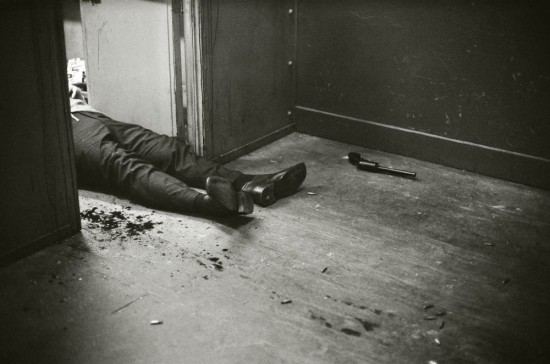 Rian Johnson continues to post behind the scenes photos from the set of Looper.Vulture teaches you how to tell the Coen Brothers apart.