Kim Ji-Woon Talks English Language Debut 'The Last Stand,' Liam Neeson Out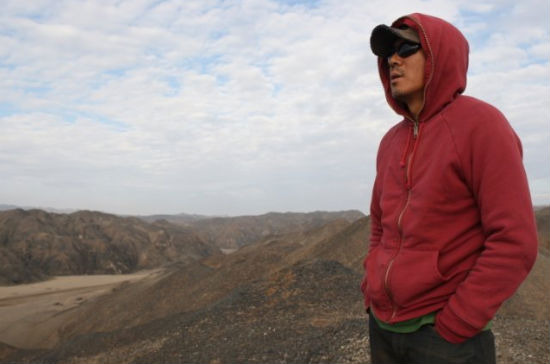 March 4th finally sees the limited release of director Kim Ji-Woon's revenge film I Saw the Devil, which Peter loved at Fantastic Fest and I loved at Sundance. With that and Ji-Woon's other awesome South Korean cross-over, the western The Good, The Bad and The Weird, his stock just continues to rise. A few months ago, we reported that Ji-Woon parlayed that buzz into his first English language directorial gig, the fast-paced action movie called The Last Stand written by Andrew Knauer. Liam Neeson was rumored to star as a sheriff near the U.S. border tasked with stopping a Mexican drug cartel leader from speeding home at 200 mph but we can exclusively tell you that Neeson has taken himself out of the running. Still, Kim is confident that the film will begin shooting this Fall. Read his quotes after the jump.
Coming Soon spoke to Kim and, even without commenting on Neeson, he seemed confident that the film would start shooting in August or September. Here's what he said about his take on the material:
My concept for The Last Stand is that it's kind of a combination of Die Hard and High Noon where (the latter) was about protecting something very important that needs to be protected, while Die Hard is a very drawn-out, long process that almost kills someone in the process, so my film will be something that has to be very well protected and in the process, we almost die protecting it in a way. So if I Saw the Devil was about a person's extreme remorse about having lost something that they couldn't protect, The Last Stand would be where someone puts their lives on the line to protect something that's very important and it will be a bit more optimistic film in that regard.
Neeson removing himself from the project is certainly a blow but it's not like there's a drought of great middle-age actors dying for a big action role or the opportunity to work with an up and coming director like Kim Ji-Woon. With his eye toward both visuals and performance, seeing Kim's take on a classic, original, American action story is an exciting proposition. The Last Stand is set up at LionsGate and we'll keep you updated on its status.