The Tobolowsky Files Releases Its First Kindle Single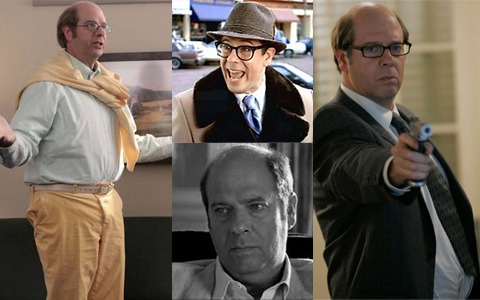 We may receive a commission on purchases made from links.
It's been about 18 months since we first launched The Tobolowsky Files here at /Film. Since then, our show has been picked up by Seattle Public Radio (94.9 KUOW), received a book deal, and Stephen himself has been written up and featured in places as diverse as Hitfix, The Guardian, The New York Times, and, most recently, the WTF podcast with Marc Maron.
Today, I'm pleased to announce the next phase in getting Stephen's stories out into the world: the first Stephen Tobolowsky Kindle Single, Cautionary Tales.
What is a Kindle Single, you might ask? And how can you get your hands on Stephen's new stories, even if you don't have a Kindle? It's easy. Hit the jump to hear all the details.
Launched by Amazon just a month or two ago, Kindle Singles offers "compelling ideas, expressed at their natural length." It's a new, curated program that emphasizes long-form reading, with works lengthier than a magazine article but shorter than a full-on e-book (and priced accordingly). As a huge fan of services like Instapaper, I've grown to love the long-form reading I can do with my Kindle, and I've found that Kindle Singles are an awesome way to consume these bite-sized nuggets of high-quality writing.
The easiest way to get the new story is just to head on over to Amazon and buy it right now. It'll be automatically delivered to your Kindle, wirelessly. But what if you don't have a Kindle? No problem. Amazon has released Kindle apps for every conceivable OS, including iPhone, iPad, Blackberry, Android, or even for your Mac or PC. Basically, if you're reading this blog post right now, you can also buy and read Stephen's new story (which, by the way, has a super cool cover created by artist Mark Crilley).
Working on the Tobolowsky Files has been a joy, but it's also been an intensive process that has consumed hundreds of hours of my life over the past year. During that time, we've put out about 30-40 hours worth of content and done so completely for free. Buying this Kindle Single not only gives you a great new piece of content from Stephen, which you won't be able to find the podcast (I've read the story and, as usual, it's hilarious and profound), it also helps support all the work that Stephen and I do together. If enough people chip in the $1.99 it takes to buy this Kindle Single, it will ensure we can keep hearing Stephen's stories continue for many months to come, both in podcast form and in Kindle form.
Buy the new Tobolowsky Kindle Single by clicking here. And thanks for listening!