Sony Schedules 'Total Recall' For August 2012, Also Dates 'I Hate You, Dad' And Kevin James' MMA Film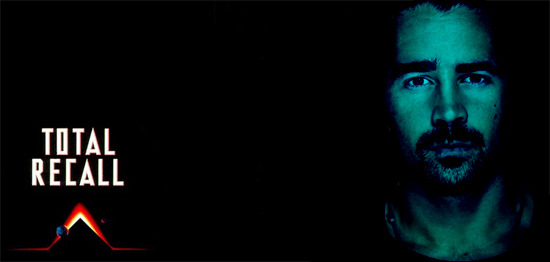 Today Sony/Columbia has announced and/or confirmed three films, complete with release dates. The new version of Total Recall, to be directed by Len Wiseman starring Colin Farrell, will have an August 3, 2012 release. Adam Sandler and Andy Samberg are definitely teaming as father and son for I Hate You, Dad (previously reported as a possibility), which will hit on June 22, 2012. And the Kevin James MMA film we've talked about a couple of times gets a title, Here Comes the Boom, and a release date of July 27, 2012. More info on each film after the break.
A press release says of Total Recall,
Total Recall is a new, contemporized reimagining of the science fiction saga.  The film will be directed by Len Wiseman and produced by Neal H. Moritz and Toby Jaffe, with Ric Kidney on-board as executive producer.  The short story "We Can Remember It for You Wholesale" by Philip K. Dick served as the source for the 1990 Motion Picture screen story by Ronald Shusett & Dan O'Bannon and Jon Povill and screenplay by Ronald Shusett & Dan O'Bannon and Gary Goldman, with the updated screenplay being written by Kurt Wimmer and Mark Bomback and James Vanderbilt.
Then he studio synopsizes that I Hate You, Dad:
I Hate You, Dad centers on a father (Sandler) who moves in on the eve of his son's (Samberg) wedding and promptly begins feuding with the bride-to-be.  Adam Sandler, Jack Giarraputo and Heather Parry are producing, Barry Bernardi serves as executive producer, with the screenplay by David Caspe and David Wain & Ken Marino.
Finally, with the title and info below, we've got more of a handle on the Kevin James MMA film we've talked about a couple times in the past few months:
In the comedy Here Comes the Boom, Kevin James stars as a high school biology teacher who moonlights as a mixed-martial arts fighter in an effort to raise money to save the school's music program.  Director Frank Coraci, who recently directed James in Zookeeper, which Columbia and MGM are co-financing and will be released  this summer, re-teams with the star.  Here Comes the Boom is produced by Todd Garner and Kevin James.  Executive producers are Jeff Sussman, Marty Ewing and Sean Robbins.  The screenplay is written by Allan Loeb & Kevin James.