Page 2: Black Swan, Jon Hamm, James Bond, M.A.S.K., Bambi, Fight Club, Superman, The Dark Knight, Mr. Brainwash, Inception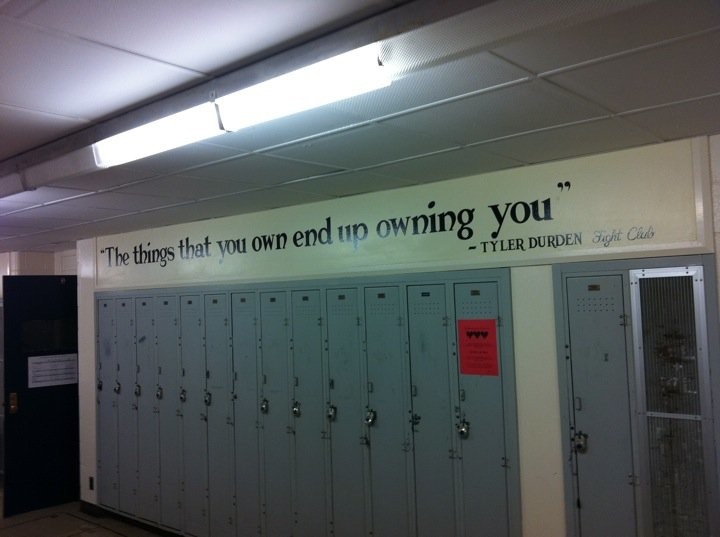 What is Page 2? Page 2 is a compilation of stories and news tidbits, which for whatever reason, didn't make the front page of /Film. After the jump we've included 48 different items, fun images, videos, casting tidbits, articles of interest and more. It's like a mystery grab bag of movie web related goodness. If you have any interesting items that we might've missed that you think should go in /Film's Page 2 – email us!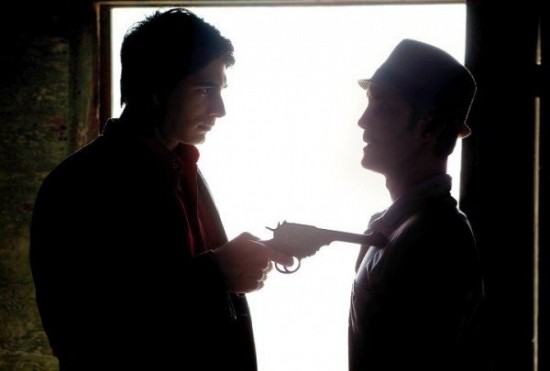 New photos from Dylan Dog: Dead of Night have been released on Facebook.
Mark Millar shares his thoughts on why the movie studios will continue to make comic book movies even though the trend will start to fizzle out:
"The movies are making more and more money. Dark Knight made more than twice what Batman Begins made, and Dark Knight Rises is on track to make over a billion dollars as well, I'd imagine. So they'll keep making them as long as they keep making money." ... "I've always said 2015 is when it'll start to fizzle out, because the biggest ones are yet to come. Next year you have all the Marvel franchises coming together in one movie, called The Avengers, and it's directed by a great guy, Joss Whedon. You're going to have Captain America, Thor, Iron Man, Hulk, all in one film."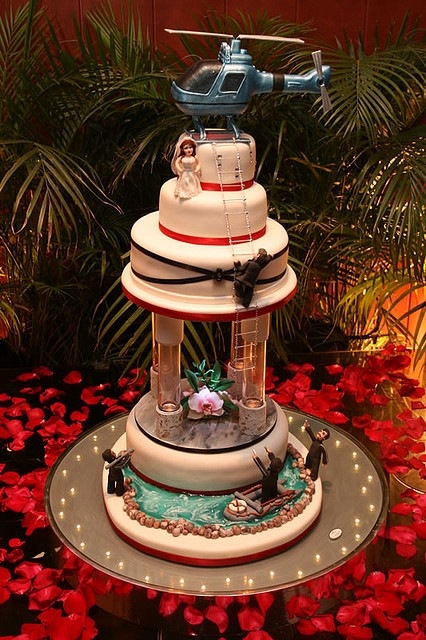 Between The Pages lists the 10 most awesome James Bond cakes.Movieline lists 8 Milestones in the Evolution of Nicolas Cage.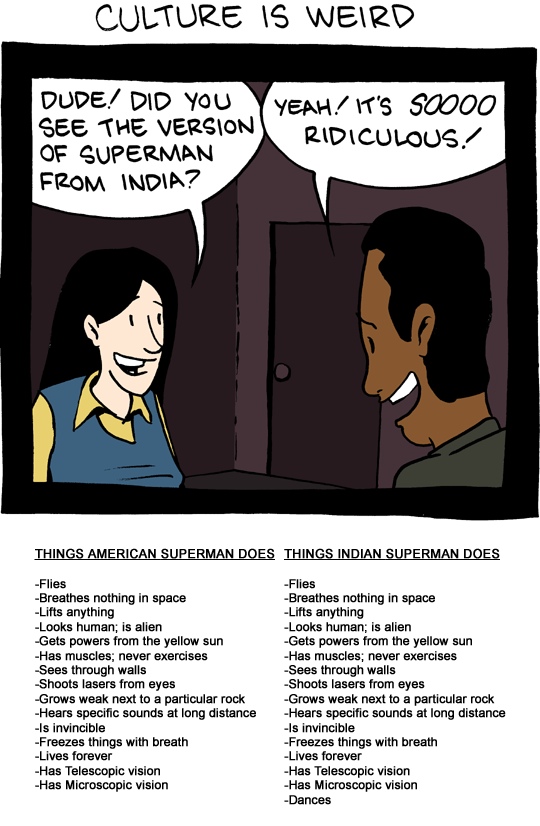 Superman: America vs. India. [highdef]
Eventful and Universal Pictures are trying to find the college most excited to host the world premiere of Your Highness.
How The Dark Knight Should Have Ended.
The Carpetbagger lists 4 Rules to Win Your Oscar Pool.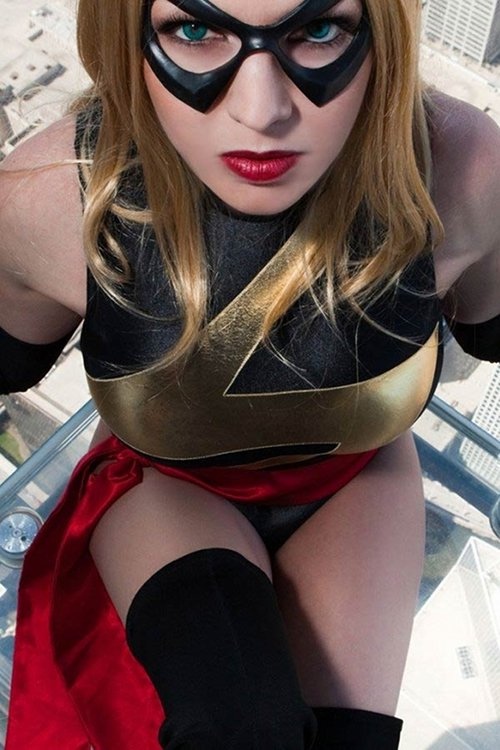 Mr. Marvel cosplay. [fashionablygeek]
The organization Smoke Free Movies put a full-page ad in the Hollywood Reporter attacking the Johnny Depp-voiced animated movie Rango, which features a number of critters who smoke cigarettes. The headline reads: "How many studio execs did it take to OK smoking in a 'PG' movie? What was Paramount thinking?"
Due to the amount of graphics and images included in Page 2, we have to split this post over a BUNCH pages. Click the link above to continue the second page of Page 2.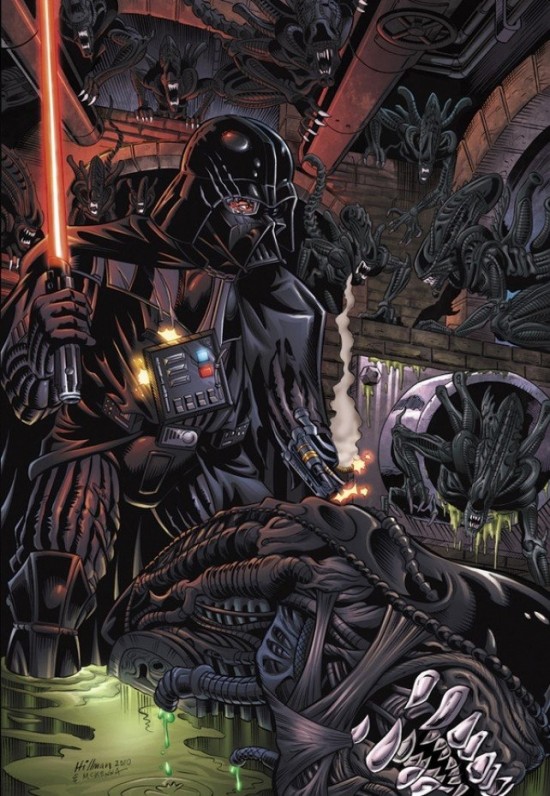 David Hillman and Mark Mckenna created this fan art featuring Darth Vader vs. Aliens.Moviefone lists Best Boston Movies: 13 Films That Are Wicked Good.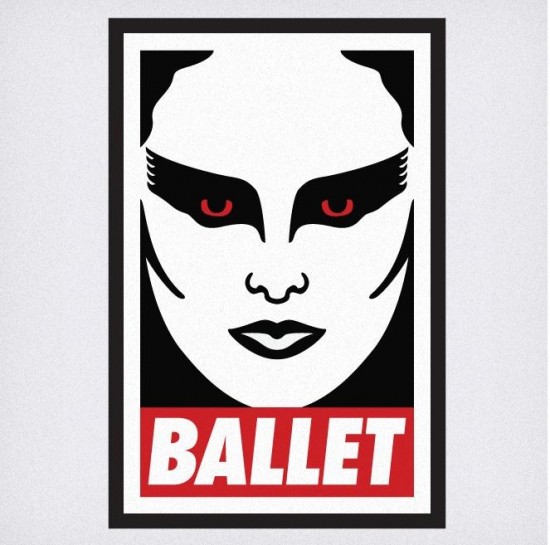 Phil Jones created this Shepard Fairey-inspired Black Swan Obey print.Cinematical lists 7 Prestige Actors in 'Lowly' Horror Films.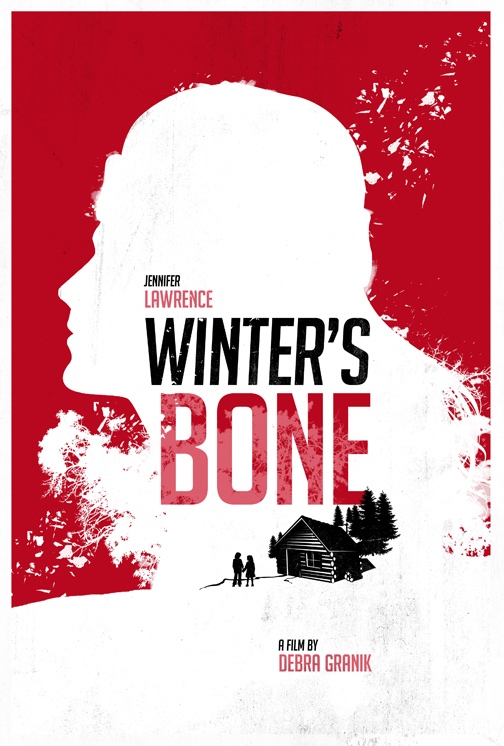 Laz Marquez created this movie poster for Winter's Bone.
Threatening South Park creators Trey Parker and Matt Stone can land you 25 years in prison.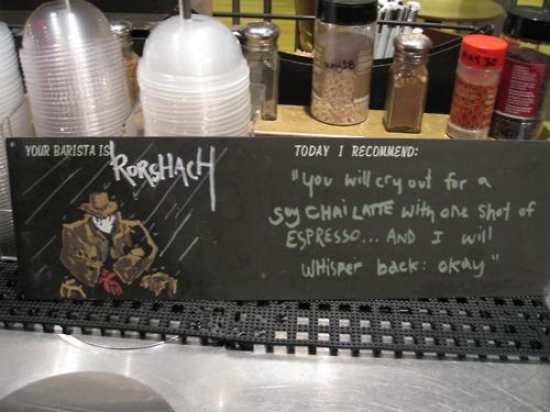 Chai is Rorschach's weapon of choice.
The Smoking Section lists Motion Picture Music: 50 Great Soundtrack Raps.
A trailer for every Academy Award winning movie ever. [onecoolthingaday]
Screen Junkies lists 9 Fictional Dictators We Love to Hate.
Due to the amount of graphics and images included in Page 2, we have to split this post over a BUNCH pages. Click the link above to continue the third page of Page 2.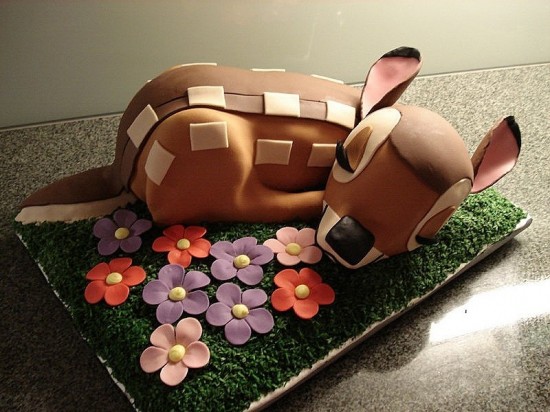 How cute is this Bambi cake?
CrispyNugget lists Top 10 Most Controversial Oscar Winning Films.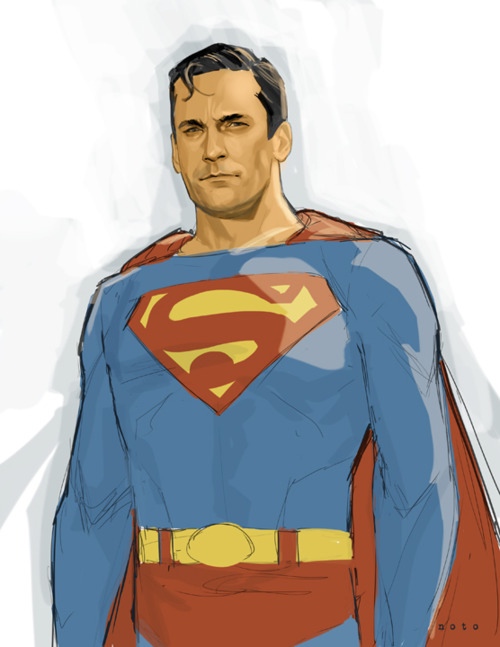 Phil Noto created this illustration of what Jon Hamm could have looked like as Superman.
Badass lists Five Villains That Should Be In A SUPERMAN Movie Who Aren't Luthor Or Zod
Finally someone has released the never before seen audition that Jesse Eisenberg did for the role James Franco played in 127 Hours.
Spider-Man: Turn Off The Dark producers are considering yet-another delay for the opening night of the stage production.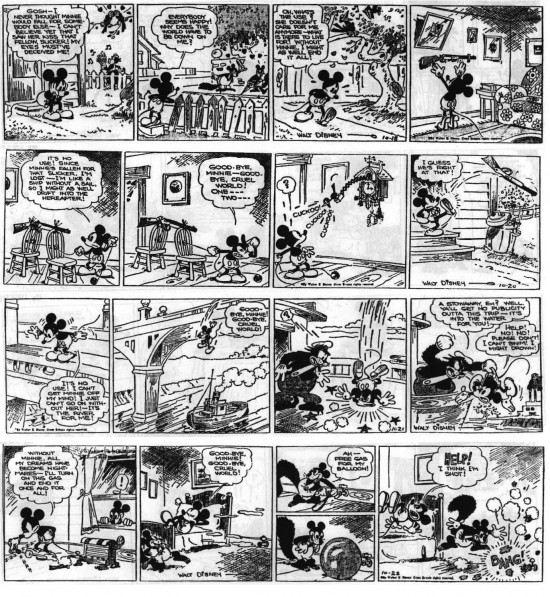 These are real vintage comic strips featuring a suicidal Mickey Mouse. [super]
MSNBC lists 5 super weird possible Oscar winners.
Rooster Teeth created this Inception-spoof titled Inception Guy.
Film Babble Blog lists 10 Blink And Miss Them Movie Cameos.
Due to the amount of graphics and images included in Page 2, we have to split this post over a BUNCH pages. Click the link above to continue the fourth page of Page 2.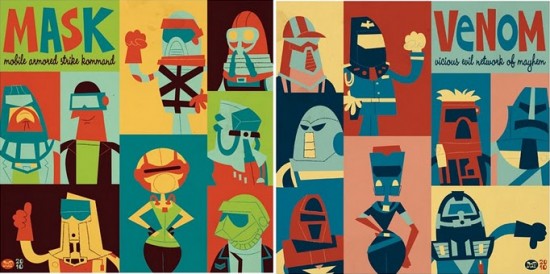 /Film favorite artist Dave Perillo created two pieces of artwork as a tribute to the 1980's animated series M.A.S.K.
Den Of Geek explains 10 ways to save the Terminator franchise.Mr. Brainwash picks up the Indie Spirit Award for Best Documentary for Banksy's Exit Through The Gift Shop. Here is his speech.BuzzSugar lists 5 Actor Pairs Who Could Star in The Bodyguard Remake.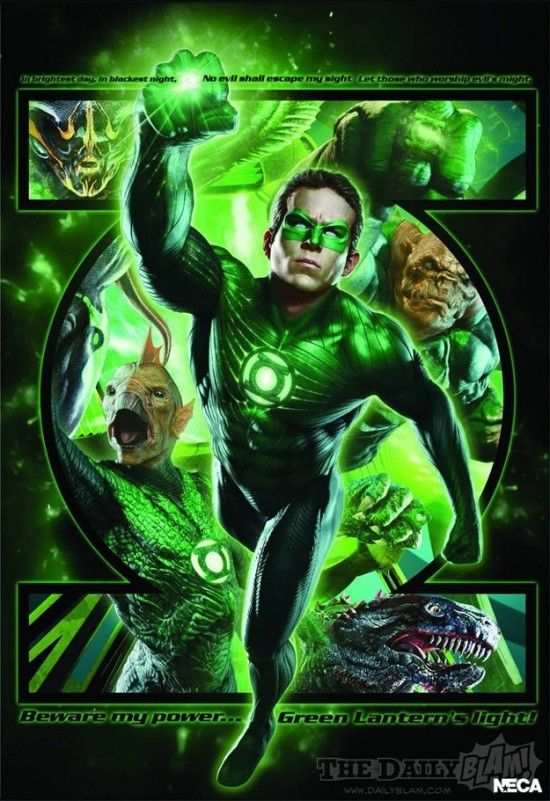 The Daily Blam has posted some awful looking Green Lantern wall posters.
Illoura has announced that it will create special effects for Ghost Rider: Spirit of Vengeance.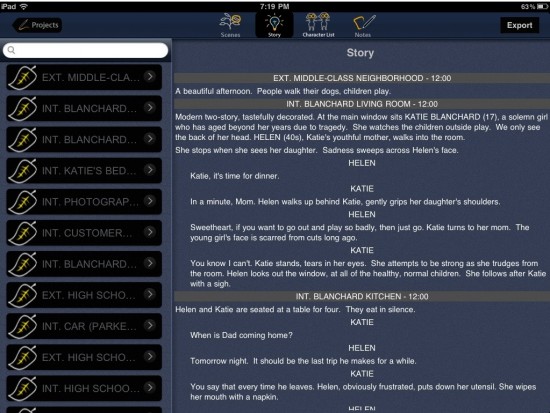 Web2Mobile have released a screenwriting app for the iPad.
A Doctor Who MMO will be coming this year.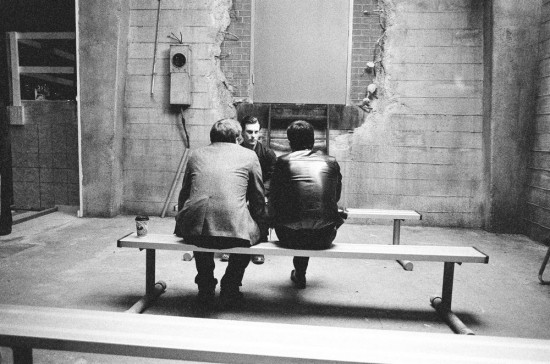 Rian Johnson continues to post behind the scenes photos from the set of Looper.Jeff Sneider has finally posted his Top 10 and Worst 10 of 2010
Due to the amount of graphics and images included in Page 2, we have to split this post over a BUNCH pages. Click the link above to continue the fifth and fina; page of Page 2.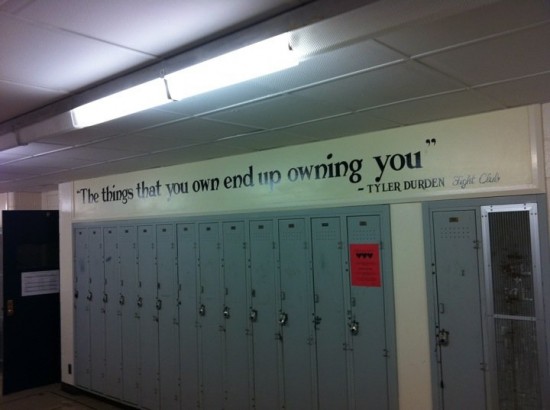 Fight Club ideology spotted at a Vancouver public High School.George Nolfi talks about the abandoned fourth Bourne movie that he wrote for Matt Damon:
"It was not a surprise because I know Paul Greengrass well, I know Matt well, I know Universal well at this point, I know the producer well at this point. [The message always] sort of like, Matt and Paul may be willing to do it for us, they may not, and there are all kinds of reasons completely dependent on the script and story for why that would be, which I'll let them speak about. Not the least of which, they had just shot 'Ultimatum,' and it was an incredibly hard shoot, and they had just done 'Green Zone,' and to go and do a fourth one right away, it's like, they wanted to do other things with their life."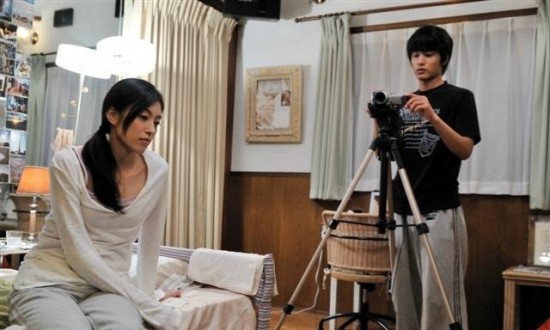 BloodyDisgusting has posted the first photos from Toshikazu Nagae's Japanese Paranormal Activity remake Paranormal Activity 2: Tokyo Night.Obsessed With Film lists 10 Performances That Should Have Won Best Acting Oscar!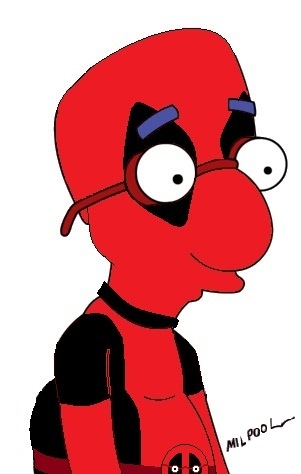 If Milhouse from The Simpsons dressed up as Deadpool on Halloween, he'd probably look something like this.
True Grit cinematographer Roger Deakins tells the Wall Street Journal: "This year or next will see more or less the end of film... It's been a long time coming, really. Film has had a good run.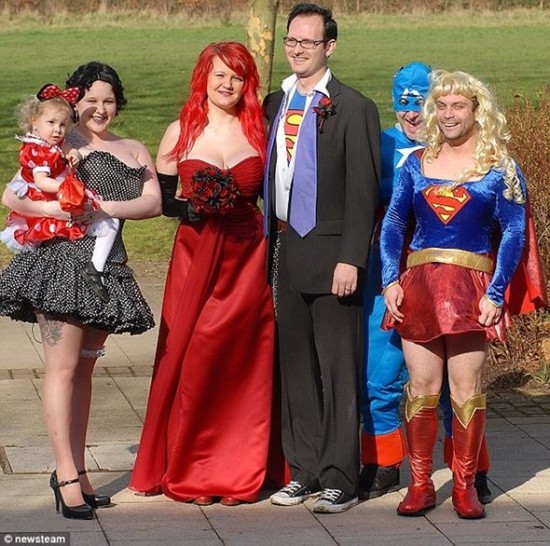 English couple Nyssa Pratten and Rob Taverner got married last week in cartoon/comic- themed ceremony.
Rainn Wilson and director James Gunn will be at the Emerald City Comic Con in Seattle on March 5th promoting Super.