Next Addition To 'Abraham Lincoln: Vampire Hunter:' Jimmi Simpson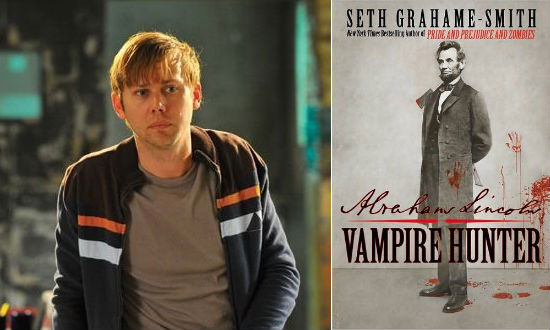 Seems like Timur Bekmambetov has just about filled all of his leads for Abraham Lincoln: Vampire Hunter. The 3D adaptation of the Seth Grahame-Smith novel featuring the 16th President as a deadly vampire killer stars Benjamin Walker as Honest Abe, Mary Elizabeth Winstead as his wife Mary Todd, Anthony Mackie as Secretary of State William Seward, Dominic Cooper as vampire-killing mentor Henry Sturges and now he's cast Jimmi Simpson as Josh Speed, Lincoln's friend and personal assistant. Simpson is most recognizable for small but pivotal roles in Zodiac, Date Night, It's Always Sunny in Philadelphia and for his starring role on the new show Breakout Kings. Read more after the jump.
Variety broke the news of this casting, which pretty much means production is ready to start. Things will kick off in March for a June 22, 2012 release and, as we knew, Bekmambetov will direct from a script adapted by the original author Grahame-Smith and Tim Burton will produce.
The film surmises that Lincoln's mother was killed by vampires and ever since then, he's dedicated his life to hunting down and killing them with an axe. This happens simultaneously within the memorable historical context that Lincoln is known and loved for.
There's obviously nothing in the way of images of these characters or any public representation of what Bekmambetov is thinking of visually, but here's an amusing little video that the book's publisher created for the release of the book. With a big budget Hollywood movie on the way, I have a feeling this might eventually sort of disappear because it's so cheesy. Still, it's video of of Abe Lincoln killing vampires:
As for Simpson, we really haven't seen him in roles that have a lot of depth, though we know he can play both humorous or ruthless. It'll be nice to see him with a larger role than just a thug or weirdo.