Casting Notes: Kate Mara & Treat Williams For 'Blackbird;' Actress Shortlist For Yankees Wife-Swapping Film 'The Trade'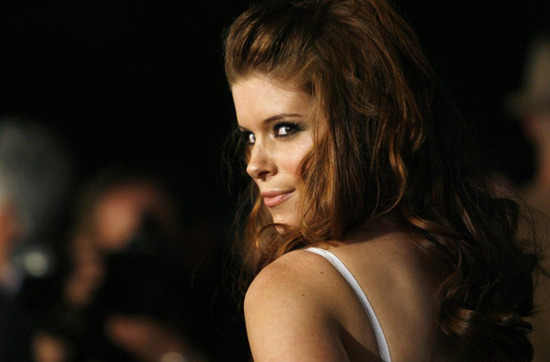 Last time we heard about the film Blackbird, it was called Kin. That was when Eric Bana and Olivia Wilde were cast as "two desperate sibling fugitives (Eric Bana and Olivia Wilde) on the run who subsequently collide with the holiday homecoming of a troubled ex-boxer (Charlie Hunnam)." The film's name has changed, but that cast remains the same.
Now Kate Mara and Treat Williams have taken roles, playing a father and daughter who factor into the story. Sissy Spacek and Kris Kristofferson are also on board as the parents of Charlie Hunnam's boxer. That's a pretty cool parent pairing; in general this is shaping up with quite the strong cast. Stefan Ruzowitzky is directing from a script by Zach Dean, and the film shoots in March in Montreal. [Variety]
After the break, a shortlist for actresses that could end up in The Trade, the film about Yankee baseball players and wife-swapping that is being written by Ben and Casey Affleck.
The Trade, originally written by Dave Mandel based on the story of wife-swapping '70s Yankees players Fritz Peterson and Mike Kekich, hit the Black List in 2009 and was linked to Ben Affleck and Matt Damon last year.
Now the New York Post recaps that Ben and Casey Affleck are rewriting the script, and that they've turned to sportswriters to help them get in touch with players from the era. There is also a rumored shortlist of actresses to play the wives of Peterson and Kekich: Naomi Watts, Rachel Weisz and Rebecca Hall. But that's a pretty provisional early word now, as is the notion that Matt Damon might direct.
The Post also says that Mike Kekich is eager to distance himself from the old affair (his relationship with Marilyn Peterson didn't last) and that he is "desperate to block" the film. Whether he'll have any real leverage remains to be seen, but at the very least we can't reasonably expect him to consult on the script or approve any final version. Meanwhile, work might have to pause on this while Ben Affleck works on Argo, which he'll direct soon.