Ewan McGregor Joining Bryan Singer's 'Jack The Giant Killer'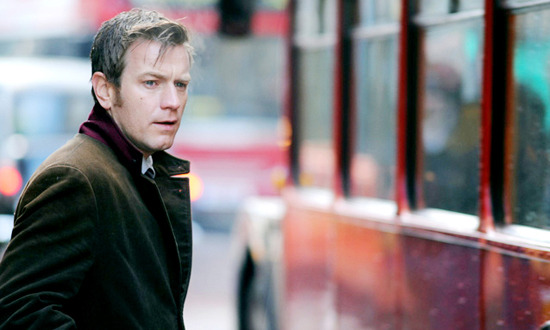 One of the biggest films currently casting, not based on a comic book, is Bryan Singer's 3D action epic Jack the Giant Killer. We already knew that Nicholas Hoult (About A Boy) is set to star as the title character in this adult retelling of Jack and the Beanstalk and that he'll go up against giants, of course, as well as an evil king played by Stanley Tucci. The latest addition to the cast, which also includes Bill Nighy, is Ewan McGregor who'll most likely play the King's head of security. Jack the Giant Killer will begin shooting in March. Read more after the jump.
The Hollywood Reporter exclusively broke the news of McGregor's likely role in the film and surmises that the final lead role, the one of the princess Jack is trying to save, will either go to Adelaide Kane (Power Rangers RPM) or Eleanor Tomlinson (Alice in Wonderland).
Though we all know the story of Jack and the Beanstalk, Singer's version promises to be a little different. Here's the plot description that's been floating around:
When a princess is kidnapped, a long-standing peace between men and giants becomes threatened, and a young farmer is given an opportunity to lead a dangerous expedition to the giant kingdom to rescue her.
Singer has also revealed that he'll shoot the film on Epic's RED cameras which will give him the ability to use much more natural light:
Jack the Giant Killer is my first movie set in a time before electricity. The EPIC's extraordinary exposure latitude will allow me to more effectively explore the use of natural light.
Singer has been simultaneously stomping for X-Men First Class during pre-production on this directorial effort and, as shooting soon gets underway, we'll definitely start seeing more of what the director of The Usual Suspects and X-Men has in store.