Patrick Wilson And James Marsden In Talks To Lead Remake Of Thriller 'Loft'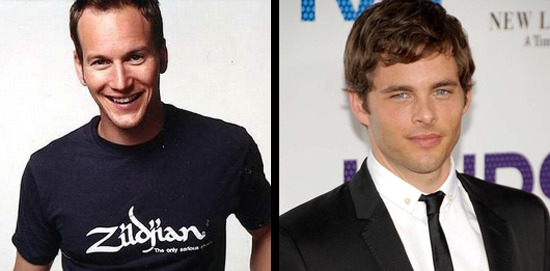 Belgium has an international profile in some circles — it is a resource for joke writers and beer connoisseurs — but in the film world it is more notable as a location or reference (In Bruges, The Brothers Bloom) than as the base for a thriving Flemmish-language film industry. But there are the occasional breakout pictures, and the thriller Loft was one. The 2008 film was a local hit, and is now spawning an English-language remake that will likely star Patrick Wilson and James Marsden.
Variety says that original director Erik Van Looy will direct this remake as well, which will be written by Wesley "A Nightmare on Elm Street" Strick, who will adapt the original script by Bart De Pauw. That's an interesting proposition — whenever I think of a director remaking his own foreign-language thriller in English, I think of George Sluizer and Spoorloos/The Vanishing. The original is a modern classic, while the remake, despite some toothy work from Jeff Bridges, is an afterthought at best.
Anyway, Loft is about "five married friends who decide to rent a loft together where they can bring their mistresses. When the body of an unknown woman is found in the loft, they realize that they don't know each other as well as they thought and begin to suspect one another of murder." Married men and mistresses — how European!
Here's a not terribly safe for work trailer for the original — certainly there are some stylish visuals in here. I wonder if the director will endeavor to replicate the look, or if he'll explore new avenues for the remake.