Meet Two New 'Cars 2' Characters: Rod "Torque" Redline And Siddeley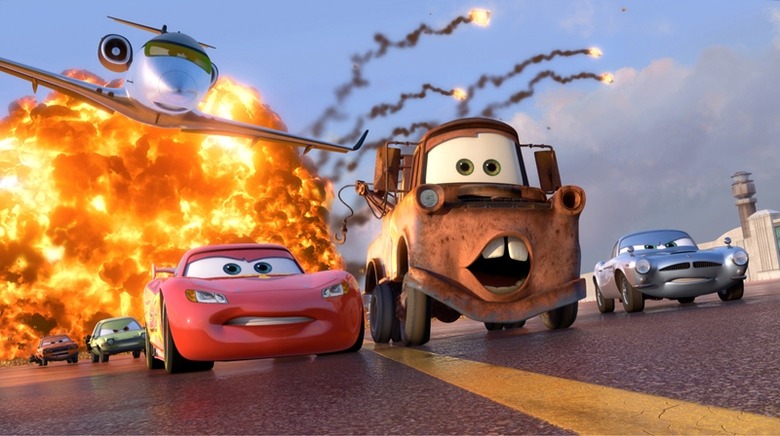 Had enough Cars 2 characters yet? No, of course you haven't. That's why yesterday, Pixar released stills and bios of two more characters — a muscle car voiced by Army of Darkness star Bruce Campbell, and a jet voiced by Harry Potter actor Jason Isaacs. Get to know them after the jump.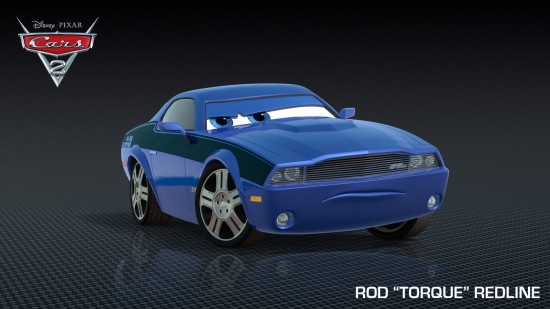 Rod "Torque" Redline is considered by many as the greatest American spy in the world. Recruited after the Cold War for both his brains and brawn, Torque is a tough-as-nails Detroit muscle car with a mastery of disguises.
In his latest deep-cover operation, he obtained vital information about the plot to sabotage the World Grand Prix. So Rod plans a rendezvous with his British counterparts to share his discoveries at the World Grand Prix welcome reception in Tokyo, Japan. But with the bad guys hot on his tailpipe, Rod is forced to ditch the intel early and with the first party guest he sees — a rusty American tow truck named Mater.
360 turnaround:
[via Stitch Kingdom]
And here's Isaacs' Siddeley: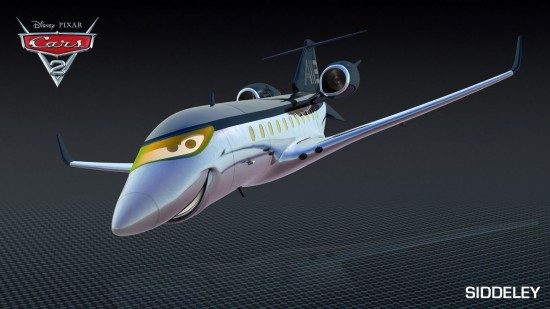 Siddeley is a state-of-the-art British twin-engine spy jet. At 176 feet from nose to tail and an impressive 157-foot wingspan, the super sleek silver-bodied Siddeley streaks through international skies at record-breaking mach 1 speeds. Outfitted with all the latest in high-tech spy equipment, including cloaking technology, defensive weaponry and afterburners, Siddeley is Finn [McMissile]'s steadfast partner-in-fighting-crime around the globe.
As CinemaBlend points out, "If you take a close look at his tail you'll notice the number A113, the Easter Egg that's appeared in every single Pixar film, referring to the classroom at Cal Arts where many of Pixar's greats got their start."
Although there's no mention of Siddeley in the synopsis for the direct-to-DVD spin-off Planes, given Pixar's penchant for Easter eggs, I wouldn't be surprised if he made a cameo. Pixar has yet to release a turntable video for Siddeley, but we have a photo of him in action: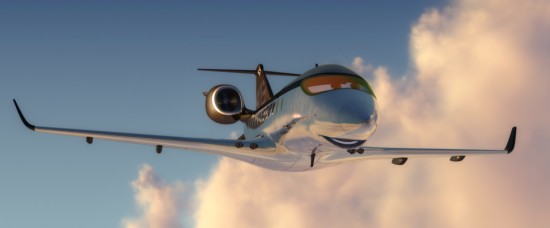 [via CinemaBlend]
You can read all of our Cars 2 news, including previously released character bios, here.