Page 2: The Neverending Story, Robocop, 2001, All The President's Men, Emily Blunt, Ghostbusters, Power Rangers,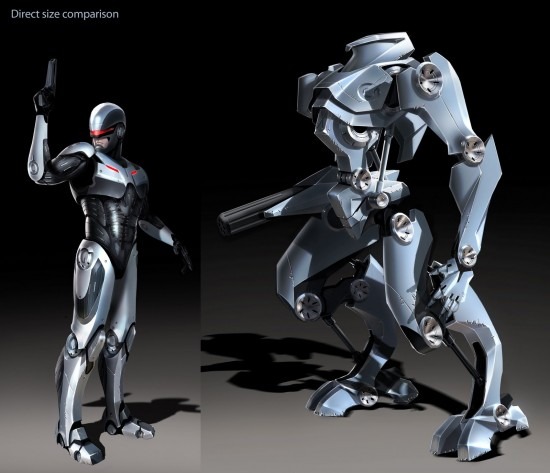 What is Page 2? Page 2 is a compilation of stories and news tidbits, which for whatever reason, didn't make the front page of /Film. After the jump we've included 30 different items, fun images, videos, casting tidbits, articles of interest and more. It's like a mystery grab bag of movie web related goodness. If you have any interesting items that we might've missed that you think should go in /Film's Page 2 – email us!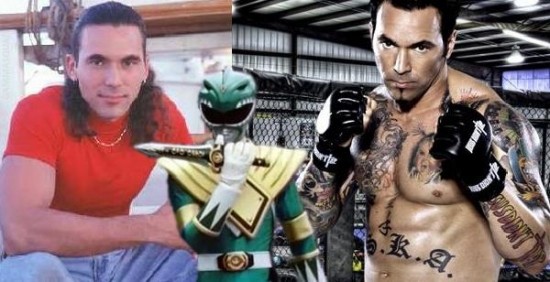 Did you know: Jason David Frank who played Tommy Oliver, the Green Ranger in the first season of Mighty Morphin Power Rangers is now an MMA fighter and owns the "Jesus Didn't Tap" clothing line. [gammasquad]
Screenwriter Mark Hughes answers the Quora question: "Given our current technology and with the proper training, would it be possible for someone to become Batman?"
/Film reader Jeff Yorkes latest CINEMASHUP: Alan J. Pakula's All the President's Men conspires with "Sabotage" by the Beastie Boys.
The Animation Picture Company has acquired E.L. Katz's script Zombie Pet Shop to be developed as a 3D animated feature film. [variety]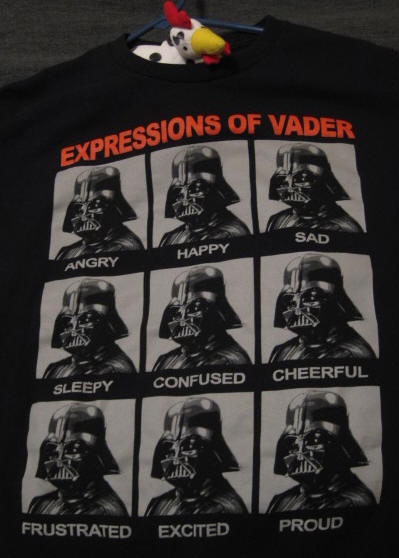 The many expressions of Darth Vader. [rebel]
Emily Blunt explains to Collider why we shouldn't expect to see her in a Marvel superhero movie: "I've been offered certain parts, [but] either through scheduling or it just not being quite the right thing for me I haven't done them. But I think for me, being in some kind of superhero movie it just has to be the right time and the right thing. I'm not prepared to sign onto many movies at one time." ... "I just can't [sign a 9-picture contract], I don't wanna do that. I think the joy of the job for me is the about the unknown and "who knows what's coming next" so to feel like I'm straight-jacketed in some way might be tricky. But at the same time, I love what they do and I think that they make amazing superhero movies. So if something came along that was right, I would definitely consider it."
Analysts say that the CBS/Netflix deal was worth $200 million. [THR]
We finally find out what happened to the bullies from The Neverending Story, all these years later...
Nicolas Cage talks briefly to FearNet about the Ghost Rider sequel Ghost Rider: Spirit of Vengeance: "There's an exorcism scene I just did where Johnny Blaze is being exorcized," says Cage, "And then I also play Ghost Rider, who's the spirit of Zarathos, who's a corrupted angel. So it's like completely different entities. The movie is not like anything I've done before."Crank directors Neveltine & Taylor "Drive Angry" revealing to AMC their 5 favorite Nicolas Cage movies.
Due to the amount of graphics and images included in Page 2, we have to split this post over a FEW pages. Click the link above to continue the second page of Page 2.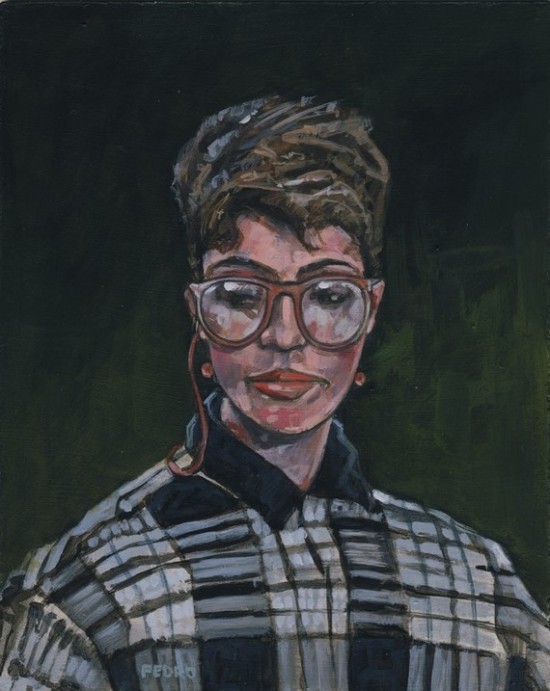 Anthony Pedro's 8×10 acrylic portrait of everyone's favorite Ghostbusters receptionist (1984 version) is available for sale by the artist on his Etsy store.AL lists 9 most shocking Oscar upsets of all time.
Watch the trailer for the DC Comics animated movie Green Lantern: Emerald Knights. [shh]
Topless Robot lists 20 TV Superheroes Who Are Worse Than The Cape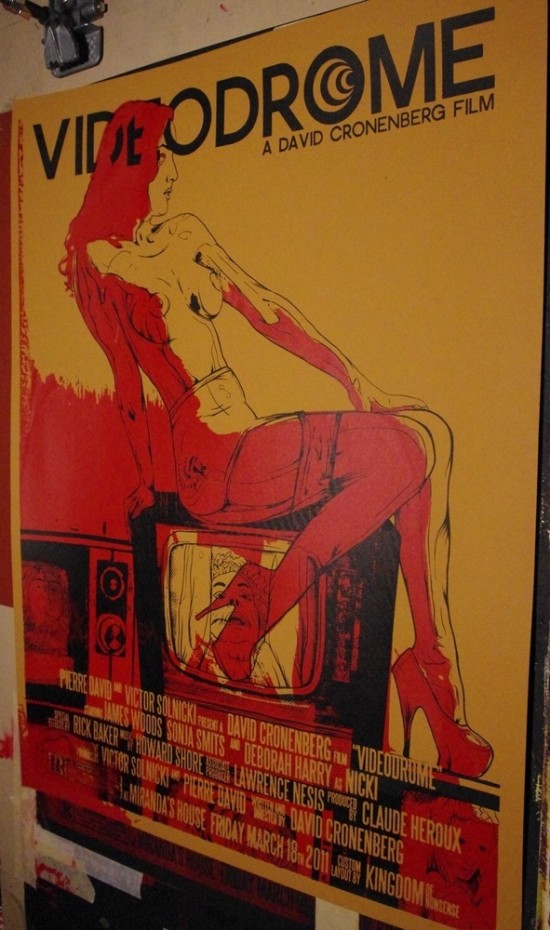 Iron Jaiden has recently released a 19x25 Videodrome poster print. [postershizzle]
Austin360 takes you behind the scenes of the Alamo Drafthouse.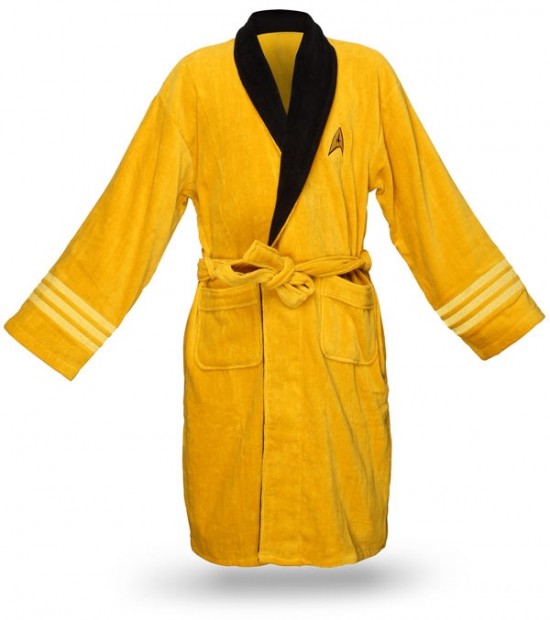 You can buy Star Trek bathrobes on ThinkGeek.
Unreality lists The Worst Superhero Sex Partners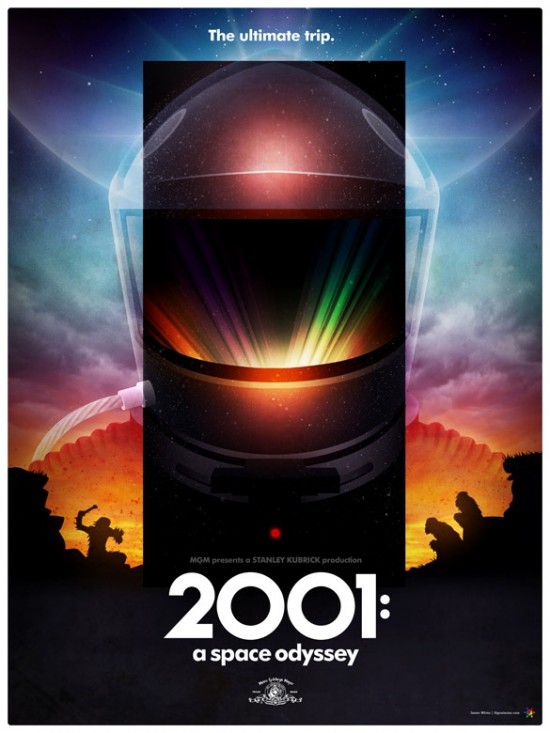 James White created this movie poster for Stanley Kubrick's 2001: A Space Odyssey. [signal]Uprox lists 10 great television shows that died after one season.
Due to the amount of graphics and images included in Page 2, we have to split this post over a FEW pages. Click the link above to continue the third page of Page 2.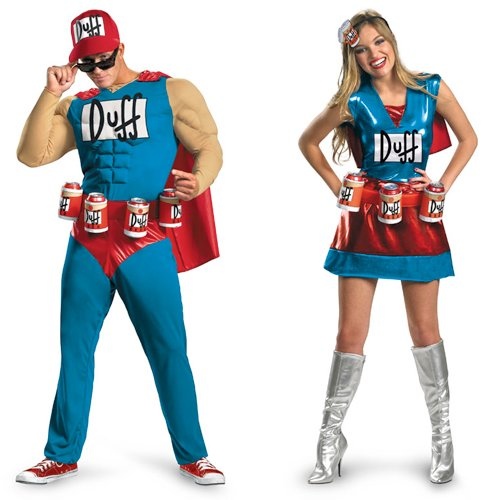 Duffman and Duffwoman costumes are coming for next Halloween. [fashionablygeek]
Bullz-Eye lists True Sh*t: Ten Movies the 2011 Academy Award Nominees Don't Want You to See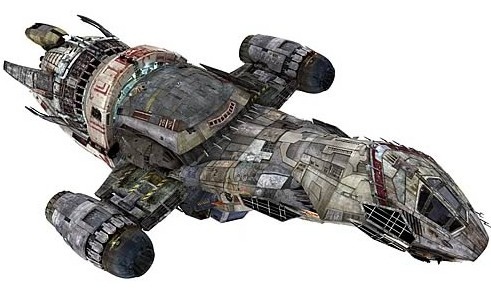 Entertainment Earth is selling a 48-inch super-high quality vinyl Serenity wallscape.ScriptShadow reviews Rick Carr's screenplay Does Anybody Here Remember When Hanz Gubenstein Invented Time Travel? Here is the premise:
An eccentric inventor invents a crude time travel device which allows him to send messages back to his earlier self. Although his intentions are initially noble, he soon begins to use the device for his own selfish needs.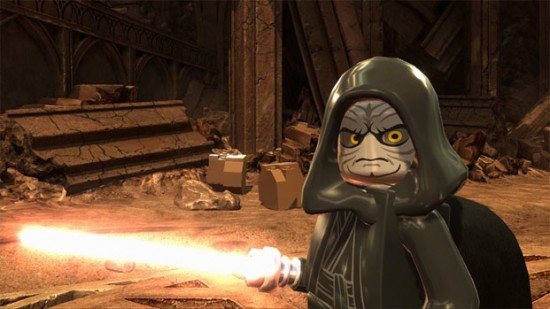 Here is a close-up look at Darth Sidious in LEGO Star Wars III: The Clone Wars. [starwars]
Koldcast.tv lists 10 Creepy Things You Didn't Know About The Exorcist.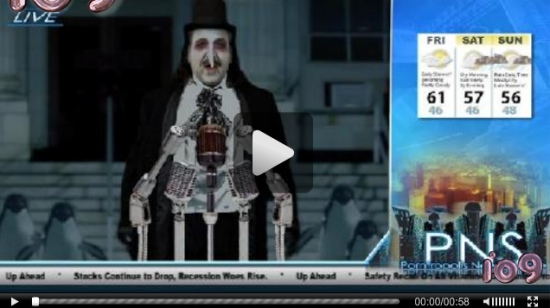 IO9 has premiered a completely safe for work trailer for The Justice League XXX porn parody which features Ron Jeremy is the Penguin.The Hollywood Reporter lists 8 Ways the Oscars Are Going to Be Radically Different This Year. For example, "The producers abandoned the idea of a traditional set altogether to enter a world of virtual reality via a series of "projections" designed to give the show a constantly-changing look."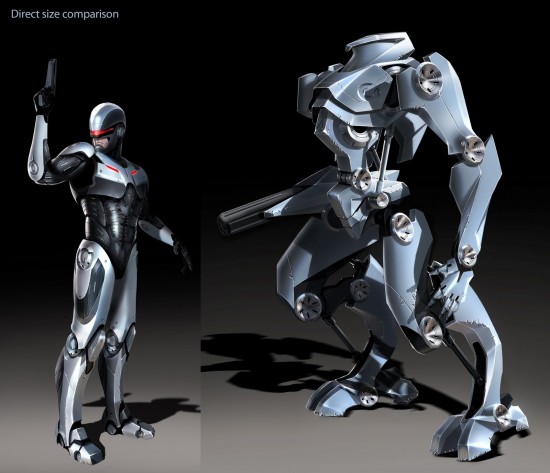 Freelance concept artist Jason Hazelroth has created a redesign of Robocop (note: this is not for a new movie, this is spec/fan created). [dailyzombies]
The Film Stage lists 10 Best Table Conversations in the Past 20 Years.