Page 2: Captain America, Grease, Frank Marshall, Dark Crystal, Mark Zuckerberg, Labyrinth, The Thing, Academy Awards, Battlestar Galactica, Inception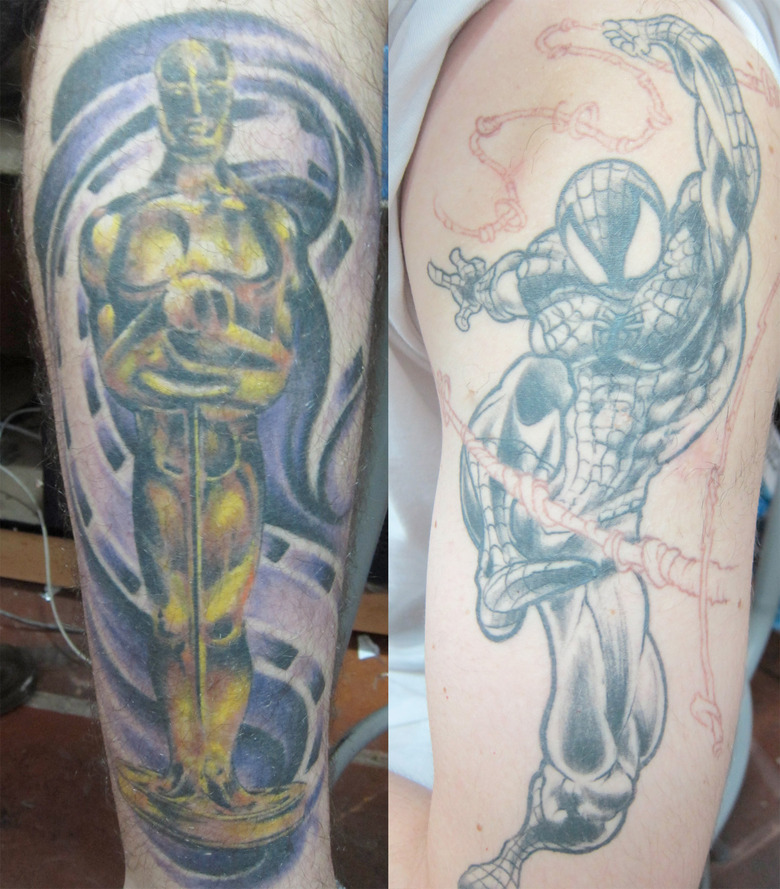 What is Page 2? Page 2 is a compilation of stories and news tidbits, which for whatever reason, didn't make the front page of /Film. After the jump we've included 46 different items, fun images, videos, casting tidbits, articles of interest and more. It's like a mystery grab bag of movie web related goodness. If you have any interesting items that we might've missed that you think should go in /Film's Page 2 – email us!
Header photo: /Film reader Erik Zünder from Argentina has sent me photos of his Spider-Man and... Academy Awards arm tattoos.
FearNet lists From Horror to Oscar: 10 Scary Movies from This Year's Nominees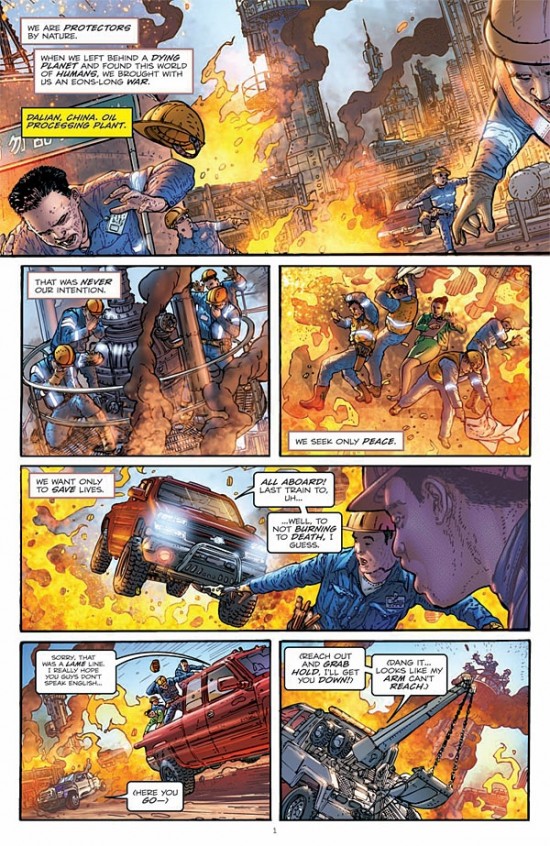 MTV has published a preview from the official Transformers: Dark of the Moon comic book prequel Transformers: Rising Storm.
Hobbit nerdgasm — Ian Mckellen tweeted: "I saw Bilbo in 3D today."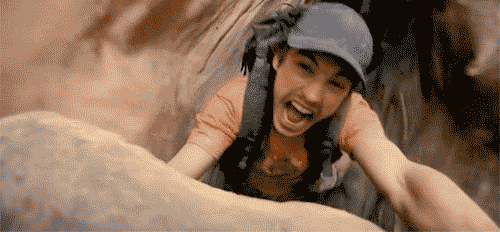 Clutch lists The Best Gifs From The 2011 Best Picture Nominees
Shepperton's famed Pinewood Studios will be opening an outpost in the Dominican Republic. [movieweb]
Watch the movie trailer for Robin Blazak's R-rated comedy Cougar Hunting, opening in theaters on April 8th 2011.
Johnny Depp tells HeroComplex that he liked Sgt. Rock and the Sub-Mariner as a kid.
[No photo]
ThePlaylist has published photos from Nick Cassavetes' ensemble drama Yellow, which stars Sienna Miller, Lucy Punch, Ben Foster, Melanie Griffith, David Morse, Luke Wilson, and Hank Azaria.
Sony Pictures has issued a press release about tomorrow's anniversary of The Battle of Los Angeles to promote the upcoming movie Battle: Los Angeles: "The Battle of Los Angeles: 69 Years Later, Still No Explanation"
Due to the amount of graphics and images included in Page 2, we have to split this post over a BUNCH pages. Click the link above to continue the second page of Page 2.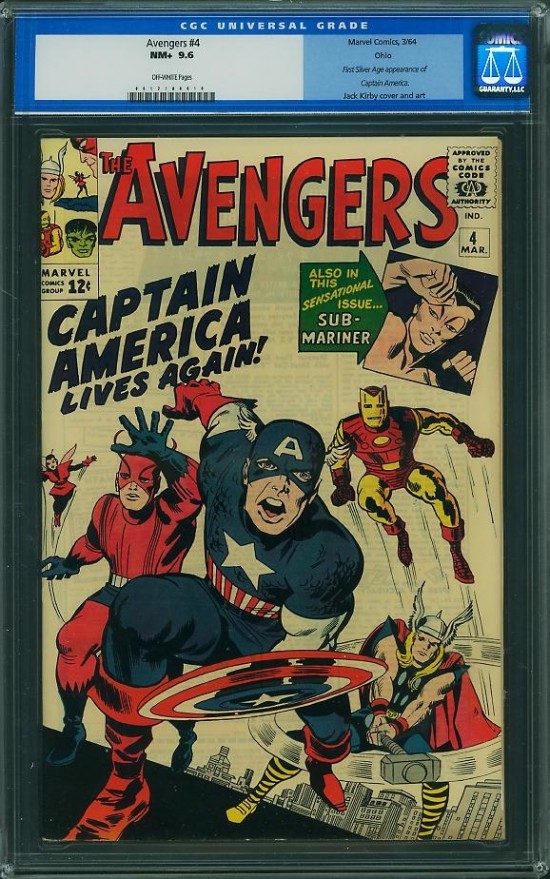 A CGC 9.6 copy of Avengers #4, the first Silver Age appearance of Captain America, went for $91,500 at ComicLink auction. [bleedingcool]
Incontention have published the second part of their Top 10 shots of 2010 list.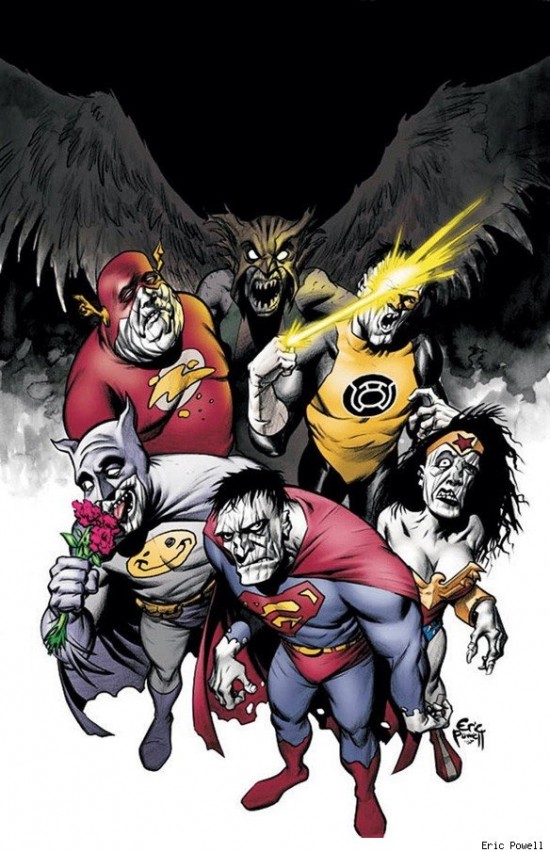 DC superheroes re-imagined as bizarro zombies on the cover of Action Comics #857, created Goon creator Eric Powell. [tyrant]
Vulture lists The Seven Best Spazzes on Last Night's Parenthood
Watch another so-bad-its-good clip from Atlas Shrugged.
The soundtrack for Sucker Punch features Björk, Emiliana Torrini, Queen & cover songs by Emily Browning. [playlist]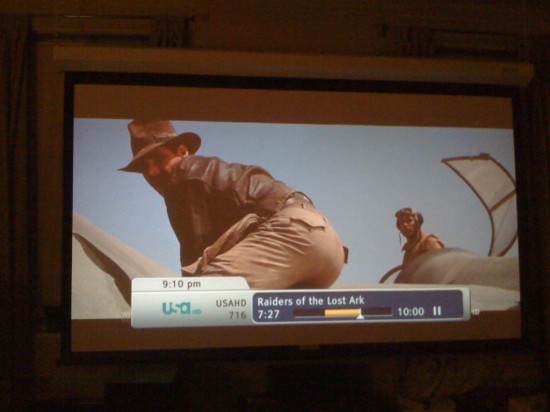 Did you know that superproducer Frank Marshall played the doomed German flying wing pilot in Raiders of the Lost Ark? [twitter]
Paramount, Warner Bros., MGM, Disney, Universal and Fox have settled out of court with Family Edited DVDS, which has been marketing and distributing films stripped of objectionable content. [ESQ]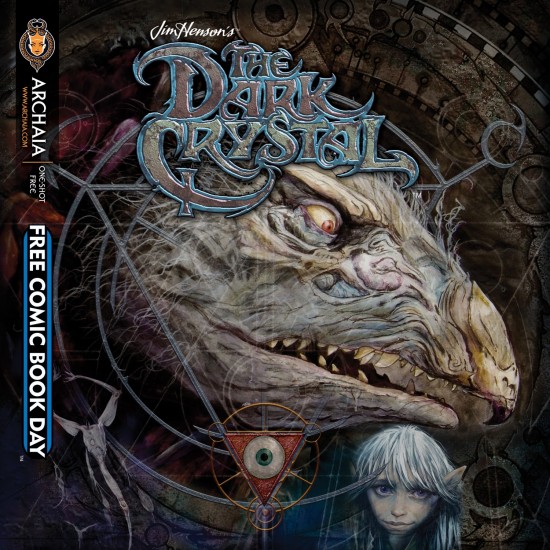 Take a look at the comic book cover art for The Dark Crystal, which will be available for Free Comic Book Day 2011. [CBB]
Fox has extended its order for American Dad through the 2012-13 season. [variety]
Due to the amount of graphics and images included in Page 2, we have to split this post over a BUNCH pages. Click the link above to continue the third page of Page 2.
Alternative to The Social Network: Bluewater Productions has just published a 48-page comic book which tells the true origin story of Facebook founder Mark Zuckerberg. [mashable]
Real Steel gets a PG-13 rating from the MPAA. [ROS]
Watch 19 Seconds of James Franco and Anne Hathaway practicing their Grease Oscar routine.
Mr. Brainwash was a ham in high school says Judith Krischer, who L.A. street artist and Exit Through The Giftshop star Thierry Guetta's English as a second language class at Fairfax High School in the mid-1980s. [24 frames]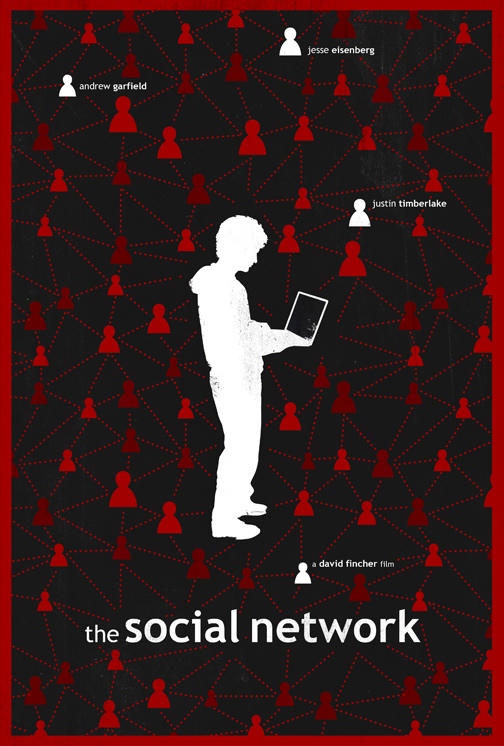 Laz Marquez created this poster for The Social Network.
Saving Private Ryan co-star Adam Goldberg has been cast in CBS' gritty cop drama pilot Rookies. [EW]
Yahoo has posted a clip from Drive Angry 3D.
China's biggest-ever homegrown director Jiang Wen says that Martin Scorsese is the only director who ever influenced his work behind the camera. [THR]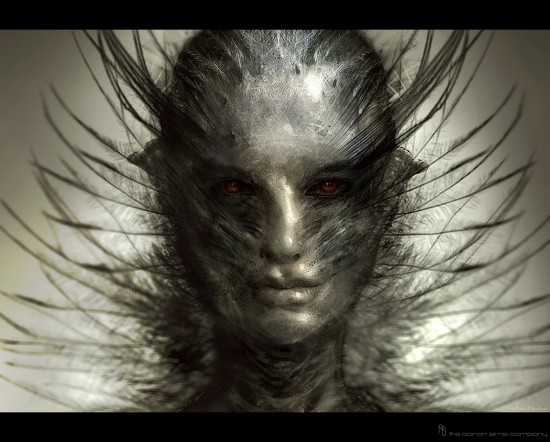 Artist Alex Mandra has posted some concept art he created for Black Swan.
Vulture lists The 15 Most Trivial Things We Learned on the Oscar Campaign Trail
Due to the amount of graphics and images included in Page 2, we have to split this post over a BUNCH pages. Click the link above to continue the fourth page of Page 2.
The Force has posted a clip of Chewbacca's appearance on The Clone Wars Season 3 finale.
Cinematical listed the Top 10 Weird and Wonderful Oscar Statistics You May Have Missed. For instance, did you know that 1956 short film The Red Balloon won an Oscar for Best Original Screenplay, despite having zero dialogue?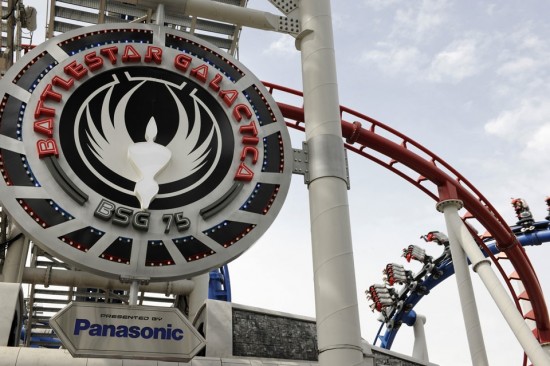 Universal Studios Singapore have opened a Battlestar Galactica roller-coaster. [io9]
Shock Till You Drop spoilers the opening of the Bloody Valentine 3D sequel which you might not ever see.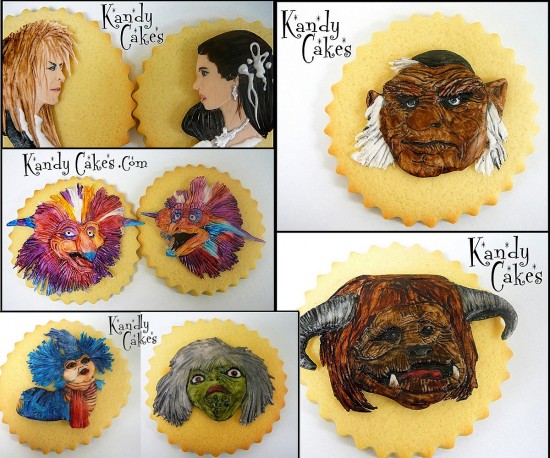 Cambridge, Ontario-based Kandy Cakes created these amazing Jim Henson's Labyrinth cookies. These are so precious that I would feel bad eating them. [thepages]
Help Mattel decide what Ghostbusters prop they should make a replica of next. [proton]
Introducing The Brown Goblin: The World's First Pooperhero? Ewwwwwww [superbooyah]
Rumor has it that Apple will release a new version of Final Cut Pro this Spring. [techcrunch]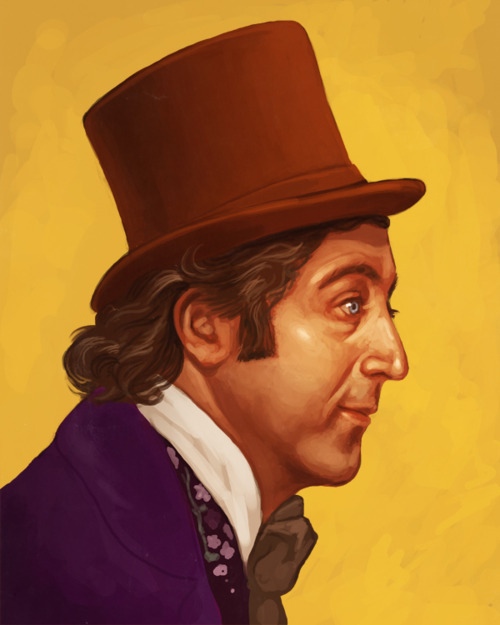 Mike Mitchell created this piece of Willy Wonka art.
Io9 lists 10 Things You Didn't Know About Batman
Due to the amount of graphics and images included in Page 2, we have to split this post over a BUNCH pages. Click the link above to continue the fifth and final page of Page 2.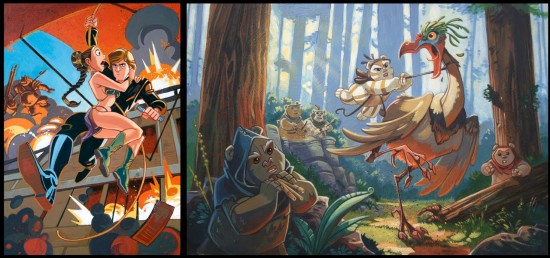 Patrick Schoenmaker created these two illustrations made for the upcoming Star Wars Galaxy 6 trading cards set from Topps.
Marvel has announced an animated Thor: Tales of Asgard direct-to-video movie. [IGN]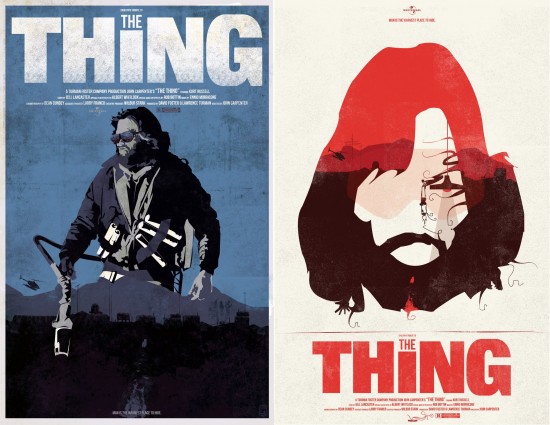 Fro Design company created these two posters for The Thing. Both are available as 11x17 limited edition poster prints for $25 each.
LikeMe lists The 10 Worst Special Effects in Big Budget Movies.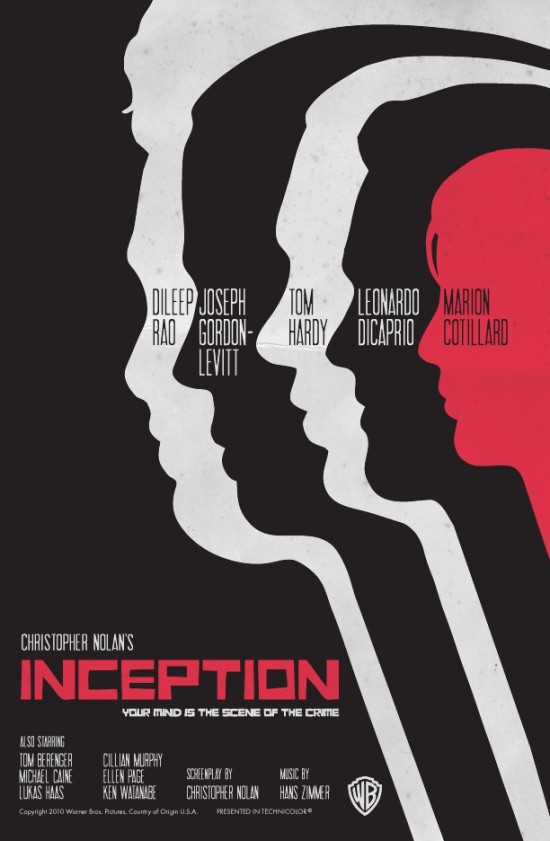 CobbFromYourDreams has posted this Inception poster. (thanks to /film reader getdoh for the tip.)
Moviefone lists Top 25 Oscar Best Picture Winners: 'The Godfather,' 'Annie Hall' and More