Watch Michael Kahn's ACE Lifetime Achievement Award Tribute Reel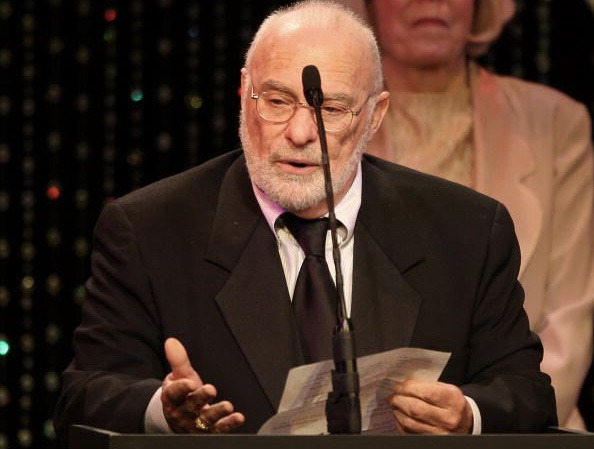 Over the weekend the American Cinema Editors (ACE) held their annual awards, where The Social Network, Alice in Wonderland and Toy Story 3 took honors for feature editing in the dramatic, comedy/musical and animated categories.
But the highlight of the night may have been the lifetime achievement award given to Michael Kahn, presented by Steven Spielberg. That award was accompanied by a reel highlighting the master editor's many credits, and in the spirit of celebrating someone who has been an invaluable but often invisible contributor to many of the films we love, we present the highlight reel after the break.
Mr. Kahn's long collaboration with Steven Spielberg dominates this reel, but there are a handful of other major films represented here, too. The fact that one man has been instrumental to so many major films of the last forty years is simply staggering. (With respect to that collaboration with Steven Spielberg, you won't see E.T. represented here, because he was cutting Poltergeist during the production of E.T.) For more on Michael Kahn's work with Steven Spielberg, check out this article.
The full list of ACE winners is after the video, which comes courtesy of Edgar Wright. (Reel edited by Carsten Kurpanek & Rosanne Colello.)
BEST EDITED FEATURE FILM (DRAMATIC):
The Social Network
Angus Wall, A.C.E. & Kirk Baxter
BEST EDITED FEATURE FILM (COMEDY OR MUSICAL):
Alice in Wonderland
Chris Lebenzon, A.C.E.
BEST EDITED ANIMATED FEATURE FILM:
Toy Story 3
Ken Schretzmann & Lee Unkrich, A.C.E.
BEST EDITED HALF-HOUR SERIES FOR TELEVISION:
Modern Family: "Family Portrait"
Jonathan Schwartz
BEST EDITED ONE-HOUR SERIES FOR COMMERCIAL TELEVISION:
The Walking Dead: "Days Gone Bye"
Hunter Via
BEST EDITED ONE-HOUR SERIES FOR NON-COMMERCIAL TELEVISION:
Treme: "Do You Know What it Means"
Kate Sanford, A.C.E. & Alexander Hall
BEST EDITED MINISERIES OR MOTION PICTURE FOR TELEVISION:
Temple Grandin
Leo Trombetta, A.C.E.
BEST EDITED DOCUMENTARY:
Exit Through the Gift Shop
Tom Fulford & Chris King
BEST EDITED REALITY SERIES:
If You Really Knew Me: "Colusa High"
Rob Goubeaux, Jeremy Gantz, Hilary Scratch, Ken Yankee, Mark S. Andrew, A.C.E., Heather Miglin, John Skaare & Paul J. Coyne
Student Competition
Ruben Jacques Sebban
A.F.I.