Sequel Bits: Tom Hardy Signed For Potential 'Inception' Follow-Up, Bill Murray On 'Ghostbusters 3,' 'G.I. Joe 2' Updates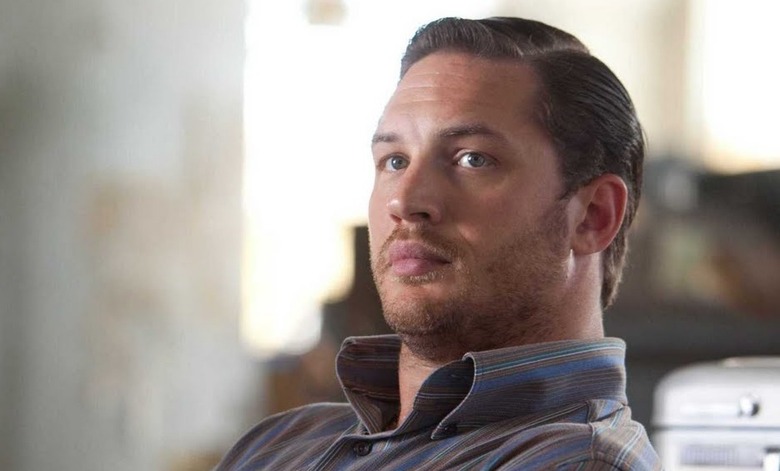 We've got some bits and pieces on some upcoming sequels for you today, from the substantiated (Ghostbusters 3) to the purely theoretical (Inception 2). Let's dive right in.
We've been reporting for a while now that Bill Murray is the major holdup on Ghostbusters 3. The studio doesn't want to move forward without him, but Murray's been putting off reading the script for several months at this point. Well, prepare to keep waiting. Murray acknowledged yesterday that he is, in fact, the roadblock — and he still hasn't read the script: "Yeah, I guess I'm the problem. Before I was an asset, [but] now I'm a problem. There's a script somewhere [on my desk], but I haven't read it yet." More Murray, plus Tom Hardy and G.I. Joe 2, after the jump.
While Murray "feel[s] bad" for not having read it yet, he goes on to confess, "It's not the foremost thing on my mind, so I don't think about it."
Though a director for G.I. Joe 2 has yet to be announced, Movieweb talked with one of the contenders, Jon Chu, yesterday. (Regular /Film readers may recall that this is the contender that inspired a "what the fuck" from Adam.) He's up against Italian Job director F. Gary Gray and Unknown director Jaume Collet-Serra. Chu's previous work includes Step Up 3D and the surprisingly well-received Justin Beiber: Never Say Never. Here are a couple of the choice quotes:
[T]he one thing I felt was missing from the last Joe movie was the power of the punch. You want Joe to be tough. They are fun, but they are tough. I feel that you don't want to make Joe too kidsie.
Also:
[G.I.] Joe, to me, is iconic. It is as American as Coke and the Boy Scouts. To have that kind of history in a brand is so rare these days. And that is so powerful. So you can't treat Joe like its just another action movie. You can't treat Joe as just another petty commercial movie. Joe has history. Joe has always been a part of what America is, and now the world. What it means to be a leader and a hero. For me, it is about the fun stuff like Storm Shadow and Snake Eyes, and all the gadgets. All of that stuff. But it has heart. Its heart is what America, and what heroes and leaders around the world, strive to be. I think that is what the brand needs. It needs the respect to be treated in that way.
The cynic in me thinks that "this is America" stuff may be laying it on a bit thick, but if he's genuinely enthusiastic about the property, that's a good sign.
Meanwhile, Hasbro CEO Brian Goldner has announced that G.I. Joe 2 will stand alone — in other words, that it won't be necessary to have seen the first one in order to understand its sequel.
Finally, a tiny little tidbit on a possible Inception 2. On British talk show Alan Carr: Chatty Man, Inception hottie star Hardy mentioned that technically, yes, he is signed for an Inception sequel. (This is the same episode where Hardy discusses gaining thirty pounds and donning a gimp mask for Nolan's The Dark Knight Rises.) Before you start freaking out, please note that Hardy didn't actually say there would be another Inception — just that a potential sequel was part of his contract for the first one. Here's the full quote, a response to Carr's question of whether there would be an Inception 2:
I don't know, actually. I'm not sure, I'm not sure. I know that we were signed– I think nowadays you sign sequel deals for any film that you do, so we've signed the sequel deal, but whether or not they'll make one, I don't know.
Watch the full video below: