'Arrested Development' Creator Mitchell Hurwitz Developing Remake Of Lars Von Trier's 'The Boss Of It All'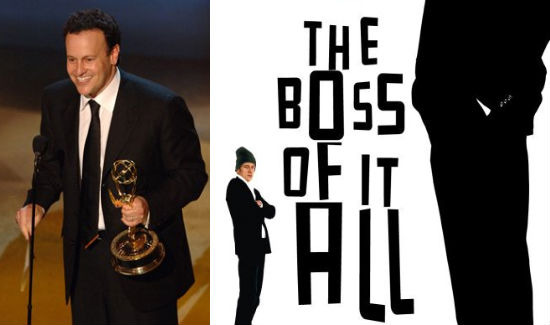 Looks like development on that rumored Arrested Development movie will be pushed back once again. Mitchell Hurwitz, the creator of the classic canceled comedy, has just signed on to direct The Boss of It All, an American remake of a 2007 film of the same name by controversial director Lars von Trier. The film centers on a man who invents a fictional boss to blame for firing employees but then has to hire an actor to play that boss when the company is sold. Imagine and Universal have teamed up for the project, which will be executive produced by Ron Howard and Brian Grazer. Emma Forrest will write the script. Read more after the jump.
The Wrap exclusively broke the news of this project, which has apparently been in development for about a year as a script was outlined.
Von Trier's originally film, which only got a limited US release in 2007, is currently available to watch on Netflix Instant. Here's their description of the film.
Hired by a business owner (Peter Gantzler) to portray a fictitious CEO, a washed-up actor (Jens Albinus) finds himself caught up in sleazy buyout negotiations and the shady side of big business in Lars von Trier's dark comedy. In order to give a realistic performance as the nonexistent company figurehead, the actor must compromise his own scruples. Fridrik Thor Fridriksson and Benedikt Erlingsson co-star.
According to Box Office Mojo, in four U.S. theaters, the original The Boss of it All made only $51,548. Internationally, though, it pulled in over $3 million. One has to wonder how did a film directed by Von Trier, who has a decent following in the States, bomb so horribly? The reviews, while not good, aren't terrible – IMDB, Rotten Tomatoes and Box Office Mojo all grade it in the 70's or a C – so that shouldn't warrant such a failure. Plus it sounds oddly reminiscent of The Office, which was hot at the time. It's a mystery best solved by people who've seen the movie.
Who out there has seen the movie? Is it ripe for an American remake or best left alone? And do you think Hurwitz, who is much better known as a producer than a director, can pull it off?