Director F. Javier Gutiérrez Rumored To Be In Talks For 'The Crow' Reboot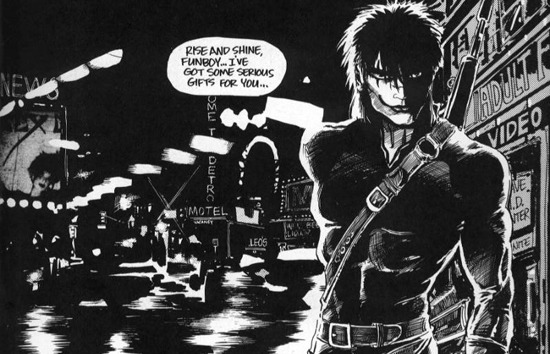 Briefly: As remakes flourish in every corner of the film business, one can't quite take to the air. The new version of The Crow has been in the works for some time now, once with Stephen Norrington in the director's chair and Nick Cave rewriting the director's script. Mark Wahlberg was attached for a moment, but all of these people walked away before the end of 2010, reportedly because a new actor came on board and wanted a new writer to make big changes to the script.
Since then we've heard vague rumors about different possible directors. The last was that Juan Carlos Fresnadillo (28 Weeks Later) would direct, but now another report says the job might go to F. Javier Gutiérrez. Fangoria says the Before the Fall director might have the gig, but frankly I wouldn't put too much weight behind either of these rumors without further word. No confirmation from Relativity yet, but I'm expecting them to come back with a noncommittal statement at best. Treat this one as unconfirmed rumor for now.