Are The 'Dead Island' Film Rights Sold, Or Not?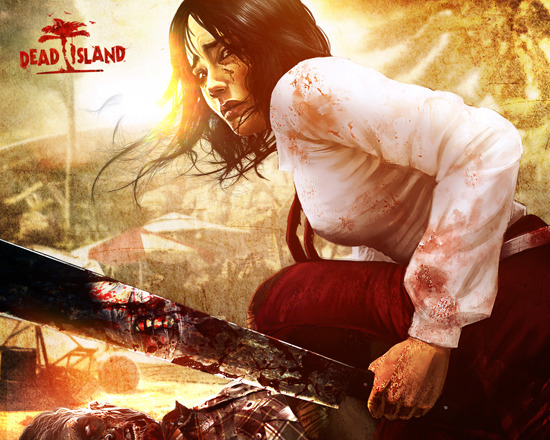 Late last week, the internet became mostly enraptured with the trailer for the video game Dead Island. The CGI trailer told a short story about a family visiting a tropical island retreat, and showed their destruction using footage that ran forward and back along the narrative timeline.
The question of a film based on the game (or, more likely, the trailer) quickly cropped up, and on Friday night it was revealed that the rights had been sold to The Sean Daniel Company. Except that game publisher Deep Silver is now saying that the rights to the game have not been sold.
The initial report came out of HitFix on Friday, and Deadline, the Wrap and Variety all quickly had similar info: that Union Entertainment, which brokers video game IP rights, and The Sean Daniel Company had picked up the rights to the game. Furthermore, most reports said that the rights sale took place over a year ago. (The Wrap says the sale was in 2009.)
But representatives for Koch Media, which owns publisher Deep Silver, say that the rights have not been sold. The company's rep says that despite "a vast amount of inquiries" the rights are still in-house and that "we are looking for quality above all else, so you will not see a quick sell on this." [via Joystiq and HitFix]
So what's the deal? We haven't been able to get direct word on the situation, so we're left to surmise possible options. There are many: a rights package was sold which wasn't complete; someone in the chain of command that includes developer Techland, publisher Deep Silver, owner Koch Media and brokers Union Entertainment isn't talking to everyone else in the chain; or Koch Media is trying to leverage a more lucrative sale now that Dead Island is a hot property.
There are other options, too, but that last one seems most likely. By all accounts, Union and the Sean Daniel Company maintain that the sale really did happen, and Koch Media says 'nope.' It's an unusual situation — I'd bet that the bottom line isn't as simple as one side or the other being totally wrong, but that there is some deal-manipulation going on here, with the media as a leverage tool.