Robert Downey Jr. In Talks For Paul Thomas Anderson's 'Inherent Vice'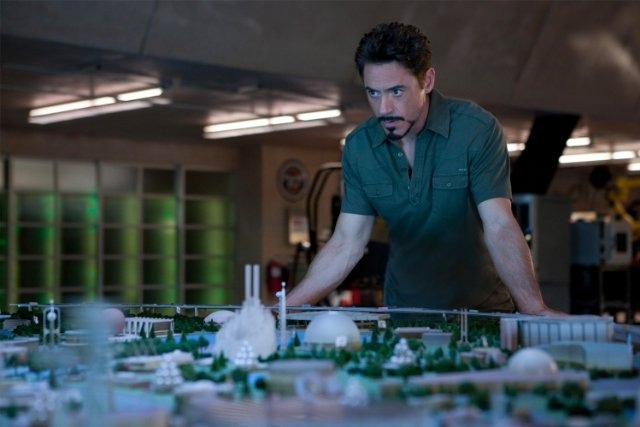 The Hollywood Reporter is confirming an earlier report that Robert Downey Jr. is in talks for Paul Thomas Anderson's big screen adaptation of Inherent Vice. After dropping out of Disney's Oz, the Great and Powerful, Vulture reported last week that Downey was "interested in the lead role." And now Risky Business confirms that the actor's "commitment to Anderson's movie has recently grown serious" and that he is "making plans to fill the fall hole in his schedule."
We learned last week that Megan Ellison, the daughter of Oracle CEO Larry Ellison, was reportedly close to co-financing both of PTA's upcoming films, the Scientology project referred to as The Master and the Thomas Pynchon adaptation Inherent Vice. PTA apparently also has the blessing of Inherent Vice author Thomas Pynchon, and is partway through a second draft of the script, with the author being a frequent consultant on the project. As Russ pointed out in his earlier report, "that blessing is no small thing, given that no significant films have ever been produced directly based on Mr. Pynchon's novels, and that the author is among the most reclusive major creators alive today."
The novel based on this drug-addled detective story is already drawing comparisons to The Big Lebowski. Here's the Amazon description of Inherent Vice:
Part noir, part psychedelic romp, all Thomas Pynchon— private eye Doc Sportello comes, occasionally, out of a marijuana haze to watch the end of an era as free love slips away and paranoia creeps in with the L.A. fog. It's been awhile since Doc Sportello has seen his ex-girlfriend. Suddenly out of nowhere she shows up with a story about a plot to kidnap a billionaire land developer whom she just happens to be in love with. Easy for her to say. It's the tail end of the psychedelic sixties in L.A., and Doc knows that "love" is another of those words going around at the moment, like "trip" or "groovy," except that this one usually leads to trouble. Despite which he soon finds himself drawn into a bizarre tangle of motives and passions whose cast of characters includes surfers, hustlers, dopers and rockers, a murderous loan shark, a tenor sax player working undercover, an ex-con with a swastika tattoo and a fondness for Ethel Merman, and a mysterious entity known as the Golden Fang, which may only be a tax dodge set up by some dentists.
Check out a trailer for the book below: