Hailee Steinfeld To Star In Romantic Thriller 'Forgotten'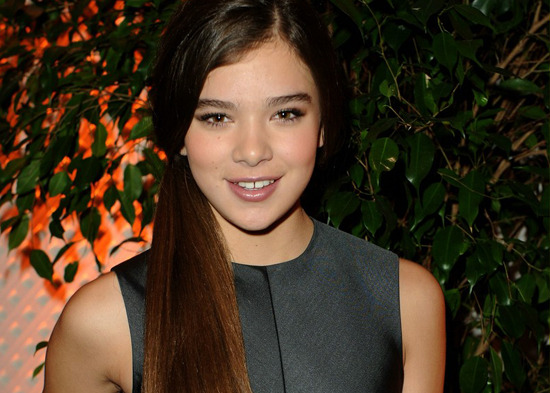 Paramount Pictures isn't letting Hailee Steinfeld get away. The young actress had her first major film role as the heroine of Joel and Ethan Coen's True Grit, and landed an Oscar nomination as a result. (Best Supporting Actress, but still.) Now Paramount, the studio that released True Grit, has signed Ms. Steinfeld to play the lead in Forgotten, based on a novel by Cat Patrick.
Deadline has the news about the deal, saying that Hailee Steinfeld will be "London Lane, a 16-year old whose memory is erased at 4:33 every night. The following morning, all she can remember are events from her future. After meeting a new boy at school, London becomes frustrated that she can't seem to find him in her memory of things to come."
The film is being built around the breakout star, and right now we don't have any other names — no director, screenwriter or co-stars.
This is a bit disappointing — the story sounds super high-concept and likely to be positioned as a sort of 'Memento for the Twilight set.' Which makes financial sense, but I don't think I'm alone in hoping that Hailee Steinfeld will be around for a while, based on her work in True Grit. As long as she's not shopped around like a female Taylor Lautner everything will probably be fine, but I'm hoping to see her hitched to more interesting projects later this year.
Meanwhile, author Cat Patrick's website offers this synopsis of Forgotten, which won't be released until June of this year.
Each night when 16 year-old London Lane goes to sleep, her memory of that day is erased. In the morning, all London can "remember" are events from her future and the people who will play a part in it. In order to get by, London relies on reminder notes and a trusted friend to navigate relationships and high school life. Adaptable by nature, she tries to view her memory loss as a fact of life rather than a condition. But when London starts experiencing disturbing flashbacks, or flashforwards, as the case may be, she realizes that in order to understand her present and her future, she must solve the mystery of her past.