'Girl Walks Into A Bar' Trailer - The First Major Motion Picture Created Exclusively For Web Distribution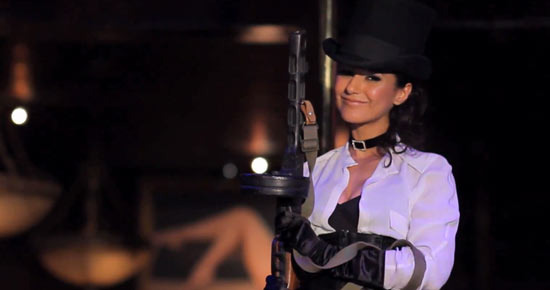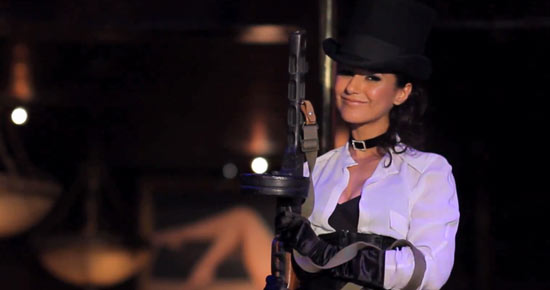 How does Sebastian Gutierrez keep getting these actors to appear in his films? So far just about all of his work has been laden with impressively star-studded casts, but nothing he's produced has even come close to finding any sort of success at the box office — or with critics, for that matter. I guess that's of no consequence for his next effort though, since the film is being released exclusively on the Internet. For free.
That film is Girl Walks Into a Bar, and it brings together an ensemble cast including Carla Gugino, Zachary Quinto, Josh Hartnett, Danny DeVito, Rosario Dawson, Emmanuelle Chriqui, Robert Forster, Alexis Bledel and many more. That roster of actors is incentive enough to check out the film. That you won't have to pay to do so is the cherry on top. Learn more about the film and check out the trailer after the break.
Here's the set-up: The lives of a group of apparent strangers intertwine in a series of stories taking place in ten different bars during the course of one evening in Los Angeles. Think Short Cuts. Or Magnolia. Or Crash. Or Grand Canyon. Or Thirteen Conversations About One Thing. Or that one episode of The Simpsons that was kind of like all of those movies.
Not original, certainly, but the film still looks like a silly, sexy good time. (Gutierrez sure loves strutting about his leading ladies in as little clothing as possible.) It's worth noting though that the trailer provides very little indication as to how these segments connect with one another, and that could very well be what makes or breaks the movie. Guess we'll have to wait and see.
Admittedly, I'm less interested in the film than I am in the film's digital distribution plans. Here's what the director had to say on the topic:
We want to prove that Web distribution is a viable medium for theatrical quality movies which rely on story, characters and dialogue as opposed to special effects. For many reasons the theatrical indie landscape has changed drastically in the last few years, leaving many potential breakout hits without an audience. We are excited to break the rules of feature films by letting people watch our movie for free online.
You'll be able to view the film at no cost on YouTube on March 11th, the same day it premieres at the South by Southwest Film Festival. Interestingly, that's the same date that Gutierrez's other film, Elektra Luxx, opens in theaters.
Watch the Girl Walks Into a Bar trailer below.
Here's the full plot synopsis:
Girl Walks Into a Bar connects a group of apparent strangers over one night across ten bars throughout Los Angeles. Zachary Quinto stars as a dentist who teams up with a feisty would-be assassin (Carla Gugino) to put the final touches on the plan to kill his wife. Once he makes a play for the assassin's payment, he unknowingly sets off a chain of events that fuels a crosstown journey through the many lounges, bars, strip clubs and the occasional nudist ping pong clubs scattered across Los Angeles. By turns funny and heartbreaking, this sharp-witted comedy features ten interconnected vignettes that build to a revealing finish.