Page 2: The Wolverine, Moby, The Exorcist, Jaleel White, The Shining, Rich Ross, Pulp Fiction, Michael Emerson, Day & Night, Black Swan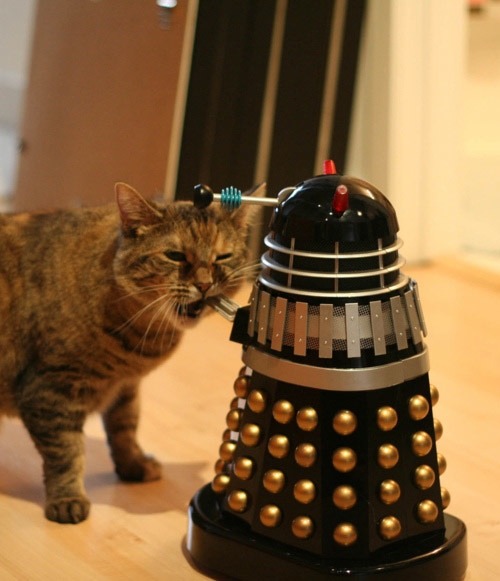 We may receive a commission on purchases made from links.
What is Page 2? Page 2 is a compilation of stories and news tidbits, which for whatever reason, didn't make the front page of /Film. After the jump we've included 30 different items, fun images, videos, casting tidbits, articles of interest and more. It's like a mystery grab bag of movie web related goodness. If you have any interesting items that we might've missed that you think should go in /Film's Page 2 – email us!
LOLCats: A cat takes on a Delek. [gammasquad]
FunnyorDie has posted a short featuring "Urkel" Jaleel White reenacting Big Momma's House.
The new Beavis and Butt-Head will be watching "Jersey Shore, UFC matches and user-generated videos from YouTube, in addition to music videos." [nymag]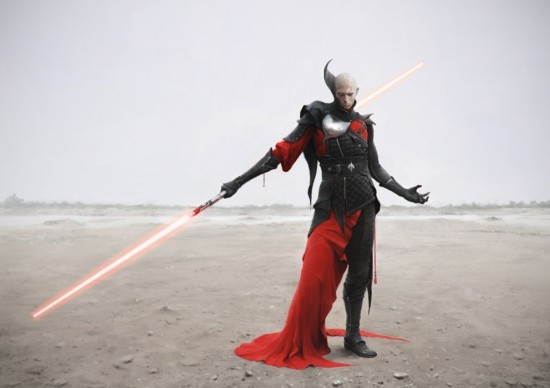 South Korean artist Sam Kim created this piece of Star Wars fan art. [coolvibe]
IO9 lists 10 Greatest Rappers Who Starred in Science Fiction and Fantasy Films.
Watch The Exorcist retold in 60 seconds with clay. [nerdcore]
Former Smallville actor Aaron Ashmore is joining Syfy's Waehouse 13. [ew]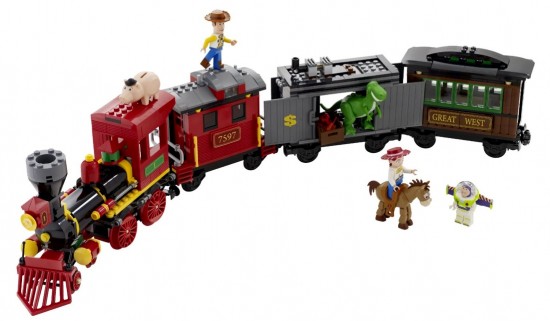 Mini-Geek Deal: Amazon has the LEGO Toy Story Western Train Chase on sale for $56.64, almost 30% off the retail price.MovieViral informs us that the movie trailer for Apollo 18 will premiere in front of I Am Number Four this weekend.
Due to the amount of graphics and images included in Page 2, we have to split this post over a FEW pages. Click the link above to continue the second page of Page 2.
Entertainment Tonight visits the set of Water for Elephants, which stars Reese Witherspoon, Robert Pattinson, and Christoph Waltz.
Darren Aronofsky briefly talks with NBC's PopcornBiz about why he wants to direct The Wolverine: "I just love working with Hugh Jackman. And I think there's something to be done in that world that hasn't been done yet. I'm also excited to do something that everyone wants to make, as opposed to being the only person that wants to make the film at the beginning."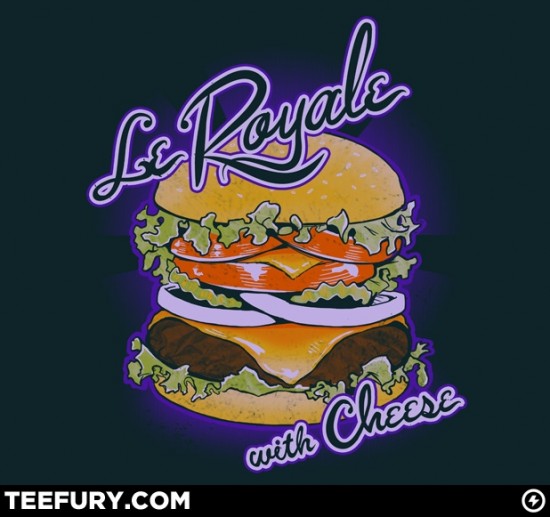 Today's t-shirt of the day on TeeFury is a Pulp Fiction-inspired design "Le Royale". Available today only, and only $10 plus shipping.
Moby talks with Rotten Tomatoes about his five favorite movies: Inland Empire, Fireworks, Man Facing Southeast, Dead Man Walking and Them!
[Inland Empire] plays with a lot of narrative conventions but then disposes with them. It made of lot of more traditional filmmaking seem sort of adolescent to me. And I might be alone in my opinion, but I think it's the best movie David Lynch has ever made.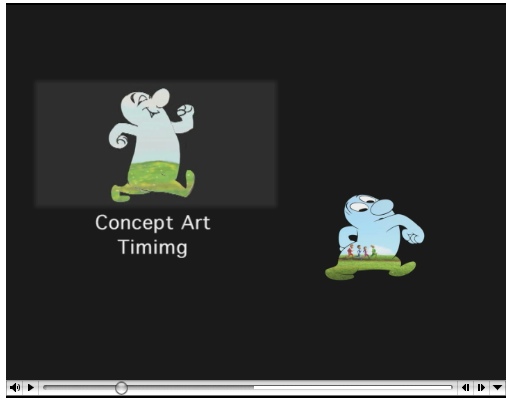 Thompson on Hollywood has a video featurette showing how Pixar made the Academy Award-nominated short film Day & Night.Kimberly Peirce will direct The Knife, a drama for Universal Pictures and Imagine Entertainment about the true story of "a South Central gang member who became a paid FBI informant." [fleming]
Dan Luvisi has created this piece inspired by Black Swan. (submitted by /Film reader Mattias A)David Giuntoli (MTV's Turn the Beat Around) will star in NBC's drama pilot Grimm. [deadline]
Here is the NSFW teaser trailer for the Australian documentary, Shut Up Little Man, which premiered at the 2011 Sundance Film Festival. [filmstage]
On Sunday, Comcast will launch a 24-Hour 3D television channel called Xfinity 3D. [wrap]
Due to the amount of graphics and images included in Page 2, we have to split this post over a FEW pages. Click the link above to continue the third and final page of Page 2.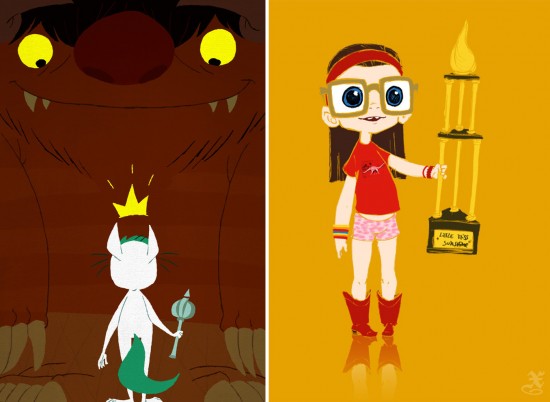 French illustrator Xavier Ramonède created these pieces of Little Miss Sunshine and Where The Wild Things Are art. [abduzeedo]
Telltale Games have released Back to the Future: The Video Game Episode 1 for the iPhone. [appadvice]
FSR lists 8 of Hollywood's "Next Big Stars" That Blew Up...and Faded Out.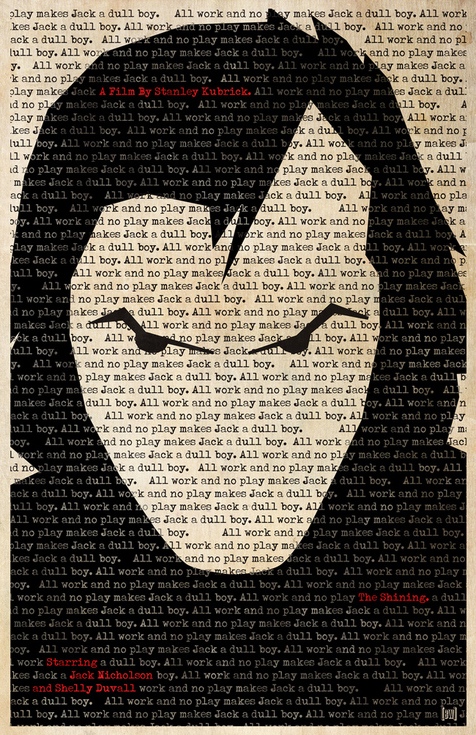 Ben Whitesell created this poster for The Shining. [reelizer]Blake Lively has been cast in Derick Martini's coming-of-age drama/comedy Hick. [thewrap]
StarWars.com has revealed a new character for LEGO Star Wars III: The Clone Wars — Darth Sidious.
The Walt Disney Studios Chairman Rich Ross responds to Deadline's question if he is in the business of making Oscar movies:
I think obviously the goal that we all have is to make high quality movies. I think the days when your commercial films were lower quality have gone because the consumer is aggressive with the choices they have. So that's why I guess when I look at this year and I see big studio films are actually being recognized, then I do believe it's part of our job is to win Oscars. I think consumers are voting that way, and I think the Academy hopefully will vote that way, too.
G4 has rearranged the trailer for Dead Island in chronological order.Lost alum Michael Emerson will star in Jonah Nolan's CBS drama pilot Person of Interest, which is being executive produced by J.J. Abrams. [andreeva]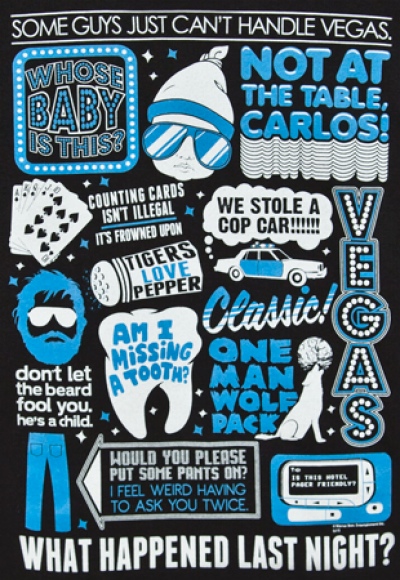 80sTees has a Hangover Infographic t-shirt.Shadowlocked lists 10 Things That Ghostbusters 3 Would Need To Get Right.