Juliette Binoche Added To David Cronenberg's 'Cosmopolis,' Mathieu Almaric May Also Be Cast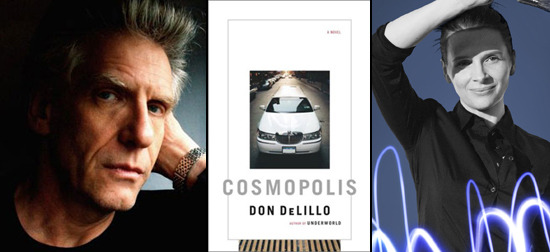 Here's a very good turn of events for David Cronenberg's adaptation of the Don DeLillo novel Cosmopolis, which is now scheduled to shoot in late May.
The film stars Robert Pattinson as a young billionaire, who during the course of one day traveling across Manhattan in his limo, manages to cheat on his wife, deal with protesters and another antagonist or two, and encounter some financial trouble. We don't know who'll play his wife (Marion Cotillard was once set, and Keira Knightley was rumored, then debunked) but we do know that Paul Giamatti will be one of the antagonists.
And now Juliette Binoche is in the cast, and Mathieu Almaric may be along for the ride, too.
Screen Daily mentions Ms. Bincoche without specifying what role she'll play. When Colin Farrell was cast as the lead I could possibly have seen her playing his wife. Opposite Robert Pattinson, however, that seems less likely.
And c7nema (via the Playlist) mentions her as well, also saying that Mathieu Almaric (The Diving Bell and the Butterfly, Munich, Quantum of Solace) is signed.
The site further announces, via production company Alfama Films, that Howard Shore will score the film and Peter Suschitzky will shoot it. Both of those men have worked with David Cronenberg constantly (Peter Suschitzky has shot all the director's features since Dead Ringers; Howard Shore has scored all his features since The Brood, with the exception of The Dead Zone) and it would be more remarkable if they were not on board. But it's great to know they're back — I'd guess that Carol Spier will work as production designer and Denise Cronenberg will be the costumer, too.