Mila Kunis In Sam Raimi's 'Oz The Great And Powerful,' James Franco Confirmed As The Wizard?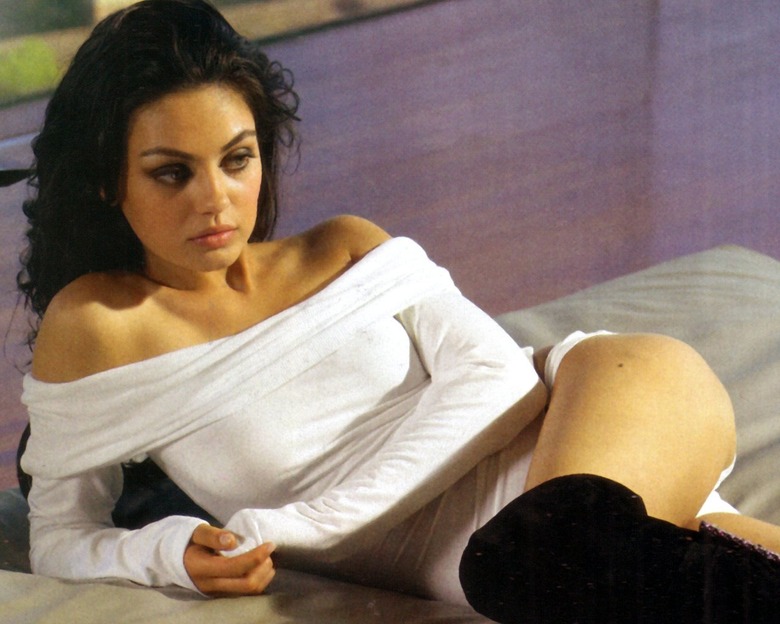 Sam Raimi's Oz revision / prequel, Oz the Great and Powerful, may have a new Wicked Witch of the West, in the form of Mila Kunis. While she was reportedly looking at a key role in Albert Hughes' live-action Akira (more on that in an article to follow, since there's a bunch of Akira stuff to talk about) it is look as if she'll now fly to Oz with Mr. Raimi. And James Franco, recently reported as the key choice for the Wizard after both Robert Downey Jr. and Johnny Depp passed, seems to be confirmed, too.Vulture reports both the Oz casting and the fact that Ms. Kunis had been in line for Akira. Let's focus on Oz the Great and Powerful here. James Franco was being offered both Oz and Akira, and Vulture says that Mr. Franco will work again with Sam Raimi, and that the two of them and the film's producers mutually agreed that Mila Kunis was ideal for Theodorah, who becomes the Wicked Witch of the West.
Reached for corroboration, Disney PR says that "nothing is confirmed" at this point. PR reps for Mila Kunis and James Franco were contacted for comment, but have not responded at press time.
The Oz script was recently rewritten by David Lindsay-Abaire, and Vulture says that it "tells the story of the origins of the Wizard, and of Oz's infamous witches like Glinda, who becomes the Good Witch of the North, and Evanorah, who becomes the Wicked Witch of the East (though best remembered as the new, ruby-slippered sub-basement of Dorothy's farmhouse)."
As previously reported, the film is about "a young illusionist with a grandiose attitude who is forced to flee a traveling circus. His hot air balloon is swept up by a tornado to the land of Oz, which is run by two magical wicked witches." One can only assume that he then somehow takes control of Oz setting the stage for Dorothy to show up and tell him there's no place like home.