'Hansel & Gretel: Witch Hunters' Gets March 2012 Release Date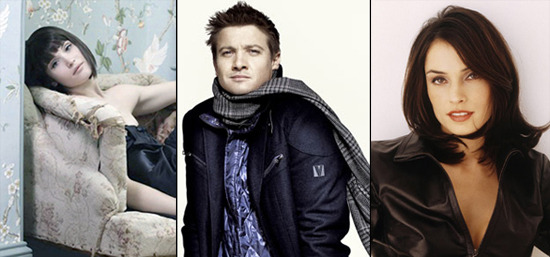 Briefly: Paramount has got Hansel & Gretel: Witch Hunters just about packaged and ready to shoot, with Jeremy Renner and Gemma Arterton in the lead roles as grown-up Hansel and Gretel, who have dealt with their childhood trauma at the hand of a witch by hunting other witches. (Cheaper than therapy, and probably more fun.) Famke Janssen plays the leader of the witches being hunted by our heroes. Tommy Wirkola (Dead Snow) directs.
Now the film has a March 2, 2012 release date, and we know that MGM will co-finance the film. Which is weird, given that MGM has been looking to other studios to co-finance its own films. Chalk it up to bridge-building. Spyglass Entertainment is now running MGM, and the heads of that company have a long-standing friendship with Paramount, so it mostly makes sense. Oh, and in Deadline's report about the release date the film is called Hansel & Gretel 3D. Contacted for clarification, Paramount reps say that, yes, the film is in 3D (we knew that) but it is still called Hansel & Gretel: Witch Hunters.