Alice Eve Cast In 'Men In Black III'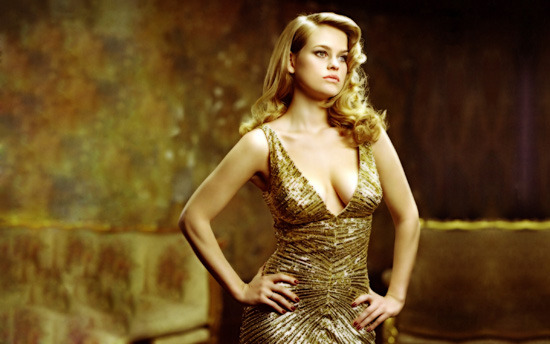 Men in Black III has been delayed once again, with the planned second half of the shoot bumped back at least a month to the end of March. (The film's shoot was split into two halves, with the first half wrapping around Christmas, and script work delaying the second.)
While the production waits for Jeff Nathanson, Barry Sonnenfeld and the producers to work out whatever script issues are causing problems, a new cast member has been added. Alice Eve is now onboard, and she'll play a young... well, let's keep that after the break for the benefit of those who don't want to know many details about the film.
Deadline says that Alice Eve will play Olivia, hired as secretary to the MiB agency. She's the young version of Emma Thompson's character, who is the head of the modern MiB agency in the film. This third installment, as you may know, sees Will Smith's Agent J going back in time to encounter a young version of Tommy Lee Jones' Agent K, played by Josh Brolin.
It is that period aspect, set in 1969, that will be shot in the delayed second half of the film's schedule. Barry Sonnenfeld has reportedly already put together an edit of the footage shot last year, but without the 1969 portions of the story, he's barely got half a film. But the release date of May 25 2012 holds fast.