Amanda Hocking's Trylle Trilogy Optioned By 'District 9' Writer Terri Tatchell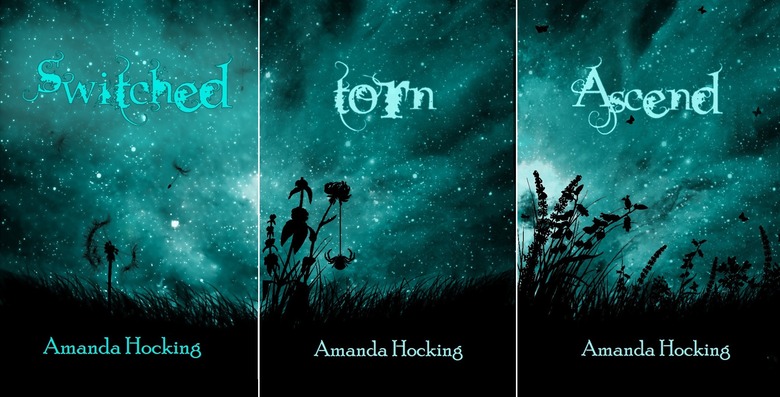 We may receive a commission on purchases made from links.
You don't have to be a 16-year-old Twihard to know that paranormal teen romance is huge right now. Like, 'has its own shelf at the Barnes & Noble in the sprawling NYC Union Square store' huge. Stephenie Meyer's Twilight is the leader of the pack, obviously, but it's far from the only series out there. Hollywood is all over this trend, as you can tell by the seemingly endless supply of vampires, werewolves, etc., on or heading to screens both big and small.
The latest book to get the Hollywood treatment is Amanda Hocking's Trylle Trilogy. Hocking announced on her site yesterday that her books had been optioned for a film, to be adapted by District 9 co-writer Terri Tatchell. I haven't read Hocking's novel, but it seems to be a paranormal YA fantasy that's not about vampires, sparkling or otherwise. So that's a start! More details after the jump.
When Wendy Everly was six years old, her mother was convinced she was a monster and tried to kill her. It isn't until eleven years later that Wendy discovers her mother might have been right.
With the help of Finn Holmes, Wendy finds herself in a world she never knew existed – a world both beautiful and frightening, and Wendy's not sure she wants to be a part of it.
What kind of monster? You'll have to read the book to find out. Most Amazon reviewers seem to consider Wendy's true nature a major spoiler, so I won't reveal it here.
I'm interested to see how Tatchell's script turns out. Despite the fact that she was nominated for an Academy Award for co-writing District 9, it's unclear which parts of the film she was responsible for, and she has no other major credits to her name. In fact, it's tough to say how much of the writing we see in the film was by co-writer (and director) Blomkamp, either. In a 2009 interview with the AV Club, Blomkamp said the following:
We were also dealing with lots of improv. Like Sharlto's character doesn't say one word that was written. That's all improvised. So there was a different structure to how it was done as well, it wasn't a normal movie that way.
Even so, it's probably fair to say that District 9 was more Blomkamp's movie than Tatchell's. After all, it was based on Blomkamp's earlier short Alive in Joburg (for which Tatchell did not get a co-writing credit). The Switched script could potentially be the first time we get to see Tatchell's personal handiwork.
Of course, that's still a ways off. At this point, the Trylle Trilogy has only been optioned for a script, which means it still has several big steps to go before it becomes a full-fledged movie. (If it even makes it that far.) But the combination of an indie publishing wunderkind and a promising, if untested, screenwriter has my attention. I'll be keeping an eye on this project as it develops.
Here's the trailer for the novel Switched, which expands a tiny bit on the synopsis and features a catchy song. (It's stuck in my head, anyway.)
[This piece has been edited to more accurately reflect the number of books Hocking sold. Thanks to /Filmer Scott for the heads-up.]