'Last Night' Trailer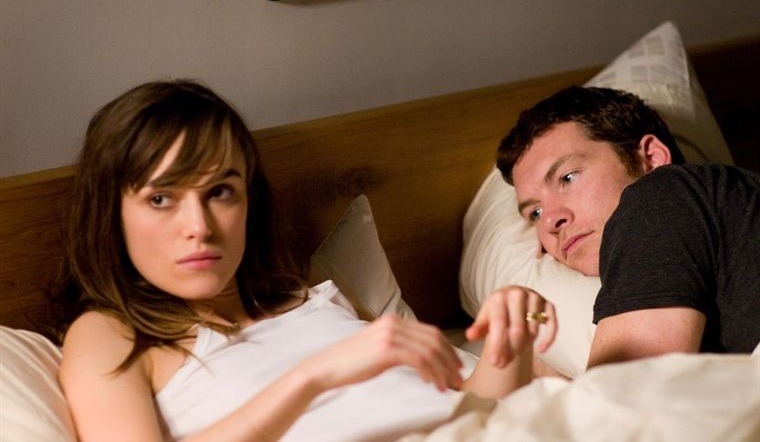 One smaller film I've been looking forward to is Massy Tadjedin's Last Night, which premiered at the Toronto International Film Festival last fall. The movie centers around married couple Keira Knightley and Sam Worthington, who each find themselves tempted to stray on one fateful night. Worthington's character goes on a business trip with sexy coworker Eva Mendes, while Knightley runs into old flame Guillame Canet (star of Love Me if you Dare, director of Tell No One, baby daddy of Marion Cotillard). If the last trailer seemed to emphasize Worthington's infidelity, this one focuses more on Knightley's. And it's just as good, if not better. Watch the new trailer after the jump.
[via The Playlist]
Judging by this trailer, Last Night looks like a promising start for first-time director Tadjedin. As someone who's a total sucker for quiet interpersonal dramas, I think this one has real potential. I especially love that there appear to be no clear-cut heroes or villains — just ordinary people facing tough decisions. My feeling is that people who hated 2004's Closer may want to steer clear, as Last Night looks like it deals with similar topics. For the rest of us, though, Last Night seems like an honest, compelling portrayal of marriage, sex and romance.
Knightley and Mendes are two actresses I like, not love, but they both look pretty strong here. More surprisingly, Worthington actually looks to be at their level. He displays more talent and emotion in these two spots for Last Night than he does in Avatar, Terminator Salvation, and Clash of the Titans combined. Perhaps this is the film that will finally allow us to understand why Hollywood keeps trying to make Worthington happen. I suppose we'll find out when it opens this spring.
Discuss: Are you looking forward to Last Night? (Ha, ha.) Do you agree that Worthington looks weirdly good here, or am I going crazy?