Ray Liotta Joins 'Cogan's Trade'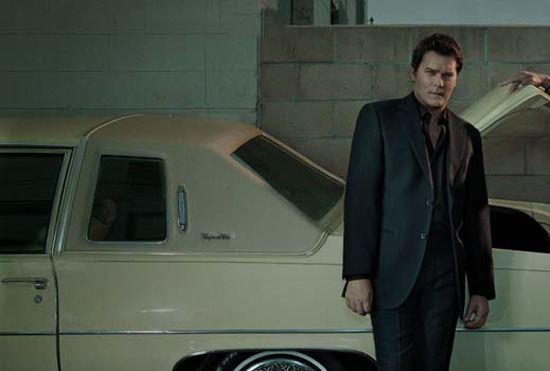 Add one more name to the impressive cast roster of Andrew Dominik's new film Cogan's Trade. Brad Pitt stars in a story about a mob enforcer who investigates a heist that takes place during a poker game, and supporting roles are inhabited by James Gandolfini, Sam Rockwell, Vincent Curatola and Richard Jenkins.
Now Ray Liotta is in the mix, too.
THR mentions the new addition, saying that he plays "Mark "Markie" Trattman, the unfortunate hustler who runs the game in a motel room and finds things only going downhill from there." That's a fun role for Ray Liotta — rather than being a mover, it sounds like he'll be a little bit behind the eight ball here.
THR also says that Mark Ruffalo and Javier Bardem are in the cast. Those two have been rumored to have parts for some time, but The Playlist talked to reps for Ruffalo, who say he isn't in the film. Of Javier Bardem, there hasn't been any official confirmation. And Casey Affleck is linked as well, though official confirmation of his participation is also forthcoming. Since he is the person whose comments initially alerted us to the fact that the movie might happen, he is assumed to be part of the project. Very much hoping that is the case — in fact, I'm hoping that both have roles. But don't get too ready to see Javier Bardem in the film just yet.