Casting Bits: Wentworth Miller In 'Analog;' Paul Walker In Fred Durst's 'Pawn Shop Chronicles'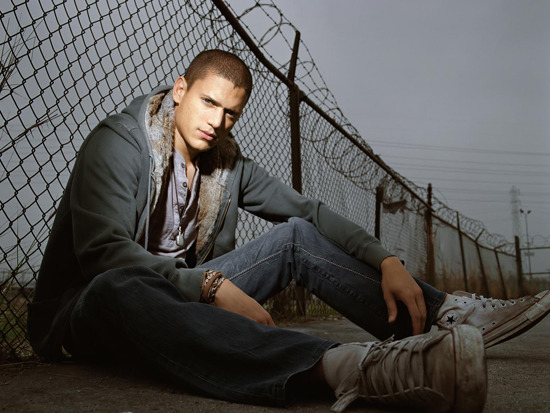 Prison Break star Wentworth Miller has been newsworthy of late because he wrote the script for Stoker, which Park Chan-wook will direct with stars Mia Wasikowska, Colin Firth and Nicole Kidman. Now he has booked a new role, taking the lead in an indie called Analog, which Mike Million wrote and will direct. The script has been around for a few years — it hit the Black List in 2005 — and follows " an introverted genius who tries to find a love connection in an increasingly digital world." I'm picturing Pi as a romantic comedy, but that probably isn't quite right. [Variety]
After the break, Paul Walker makes a deal with Fred Durst.
Will former Limp Bizkit frontman Fred Durst eventually be remembered more as a film director than as a rap-rock clown? It could happen. Oft-dismissed a few years back thanks to his music career, the guy has become a promising director with The Education of Charlie Banks. (Which saw the director working with Jesse Eisenberg, which led to David Fincher getting a recommendation to look at the actor for The Social Network, which led to a powerful performance and Oscar nomination.)
Mr. Durst is hardly a master director — he's one and one, with The Longshots not being such a hot effort — but I don't think I'm alone in thinking I'd rather see him direct than sing. Now he's working on his third film, Pawn Shop Chronicles, which producer Jordan Schur calls "a hillbilly Pulp Fiction... fast-moving and action-packed. It's also very funny. It's got all these elements to really pack a punch."
The film, written by former pawn shop worker Adam Minarovich, will be distributed by LionsGate, and features "interconnected stories center on a missing wedding ring which leads to a wild-goose chase involving meth addicts, skinheads and an Elvis impersonator." We don't know what role Paul Walker will play, but I'm hoping he's one of the skinheads. [THR]