Page 2: Green Lantern, Voltron, Knights Of Badassdom, Cars 2, Johnny Depp, Aaron Sorkin, Ghostbusters, Arthur, Scott Pilgrim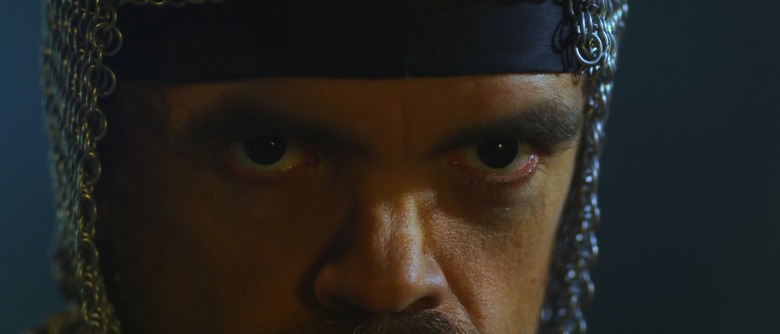 What is Page 2? Page 2 is a compilation of stories and news tidbits, which for whatever reason, didn't make the front page of /Film. After the jump we've included 30 different items, fun images, videos, casting tidbits, articles of interest and more. It's like a mystery grab bag of movie web related goodness. If you have any interesting items that we might've missed that you think should go in /Film's Page 2 – email us!Joe Lynch has released the first teaser photo for Knights of Badassdom.
Watch the teaser trailer for Hungarian filmmaker Bela Tarr's The Turin Horse. [filmstage]
Netflix Streaming has been released for Boxee Box users. [mashable]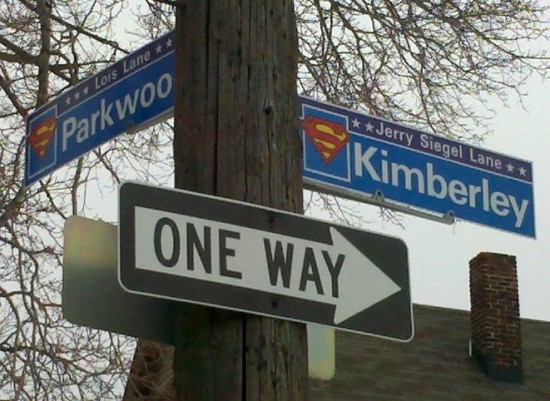 This photo from Cleveland, Ohio shows certain streets which have been renamed to celebrate the fact that Jerry Siegel and Joe Shuster created Superman in this area. [bleedingcool]
Blastr lists 26 memorable sci-fi movie and TV weddings you'll want to crash.
Find your super soulmate on SuperHarmony.com. [cinematical]
Go Into The Story takes a look at how Aaron Sorkin created a compelling protagonist in The Social Network.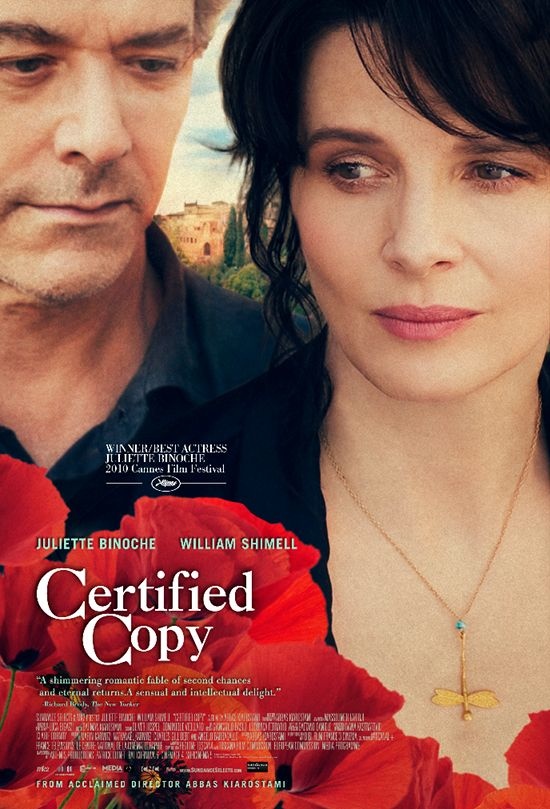 The Playlist has premiered the movie poster for Abbas Kiarostami's Certified Copy, which stars Juliette Binoche.EW has a couple new clips from AMC's new drama The Killing.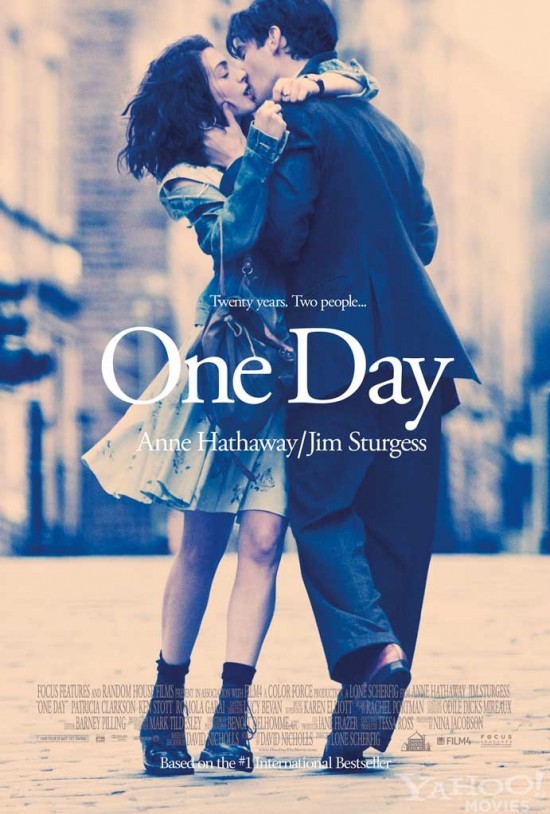 Yahoo premiered a new movie poster for the Anne Hathaway/Jim Sturgess movie One Day.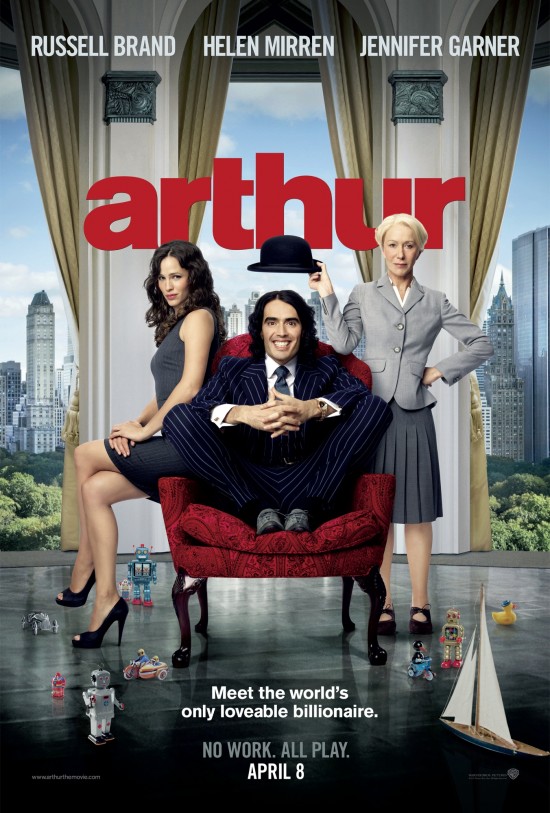 Warner Bros has released a movie poster for Russell Brand's remake of Arthur.
Watch the trailer for the Green Lantern movie tie-in video game.
Due to the amount of graphics and images included in Page 2, we have to split this post over a FEW pages. Click the link above to continue the second page of Page 2.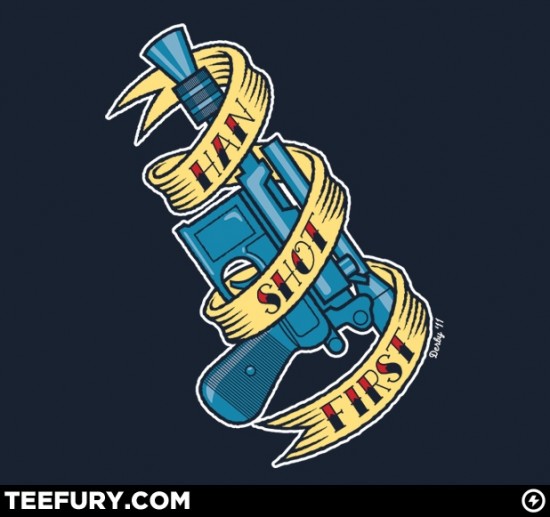 Today's T-Shirt on Teefury is a tattoo style Ghostbusters-inspired design by Scott Derby titled "Han Shot First". Only available for purchase today, and only $9 plus shipping.
Michael Caine unveils his Cars 2 character at the American International Toy Fair. [traileraddict]
THQ will produce a vdeo game based on the Voltron series, expected to be released this fall in connection of the launch of a new cartoon. [variety]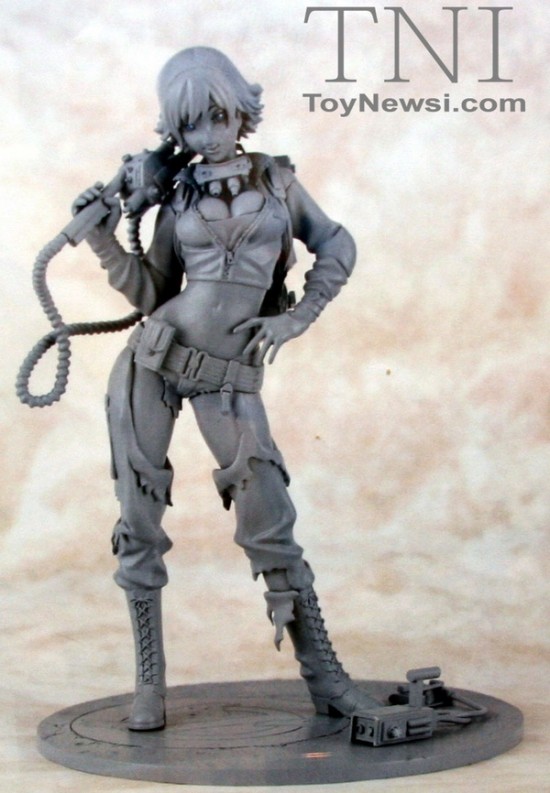 Kotobukiya has premiered an unpainted Bishoujo Statue first look at Janine Melnitz from the Ghostbusters. [toynewsi]
Lawrence Noble's giant fiber glass Yoda heart on display in San Francisco's Union Square Park. [fanboys]The Social Network screenwriter Aaron Sorkin might guest star on 30 Rock as himself. [EW]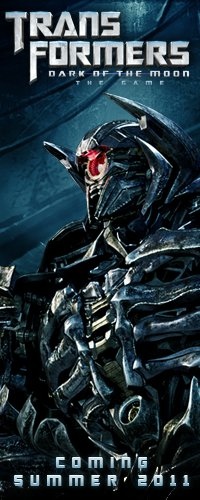 Activision has posted a new promo photo for the Transformers: Dark of the Moon video game.
Australian actor Robert Taylor (Agent Jones from The Matrix) will star in A&E's hourlong pilot Longmire. [deadline]
Director Jason Eisner posted a camera test he conducted for Hobo With a Shotgun.
A music video for Dave Boyle's Surrogate Valentine, which is set to premiere at the 2011 SXSW Film Festival, is now online.
Due to the amount of graphics and images included in Page 2, we have to split this post over a FEW pages. Click the link above to continue the third and final page of Page 2.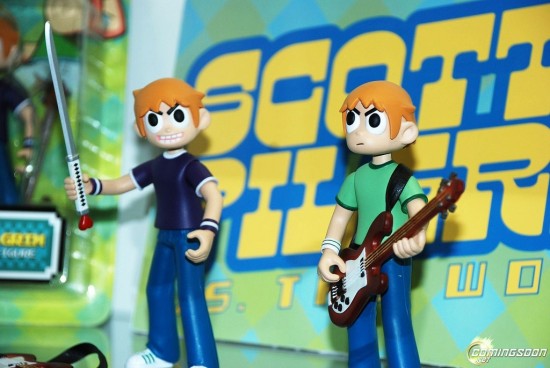 SHH has a photo of the upcoming 6 inch Scott Pilgrim action figures.
Paramount Pictures has released a new video clip from Rango, titled "The Means We Ride".
Jane Levy will star in ABC's single-camera comedy pilot Suburgatory. [deadline]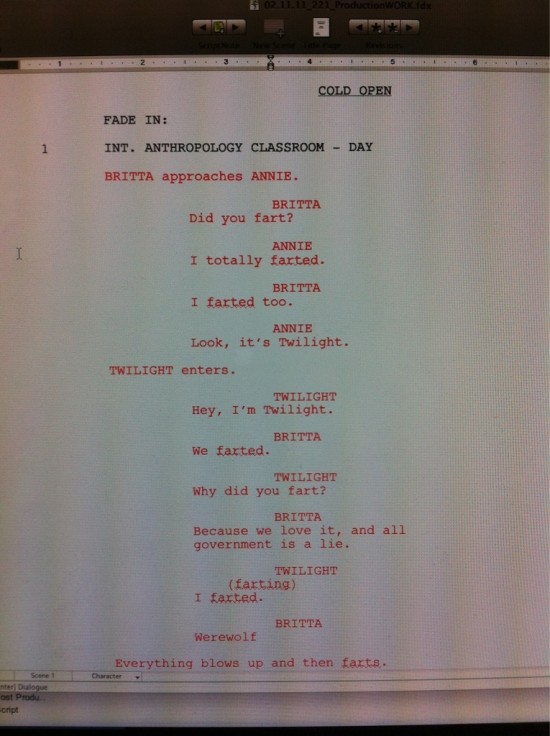 Dan Harmon tweeted out a photo of the script of an upcoming Community episode, shooting this week.Johnny Depp tells MTV that he won't stray far from Jonathan Frid's performance for the big screen adaptation of Dark Shadows.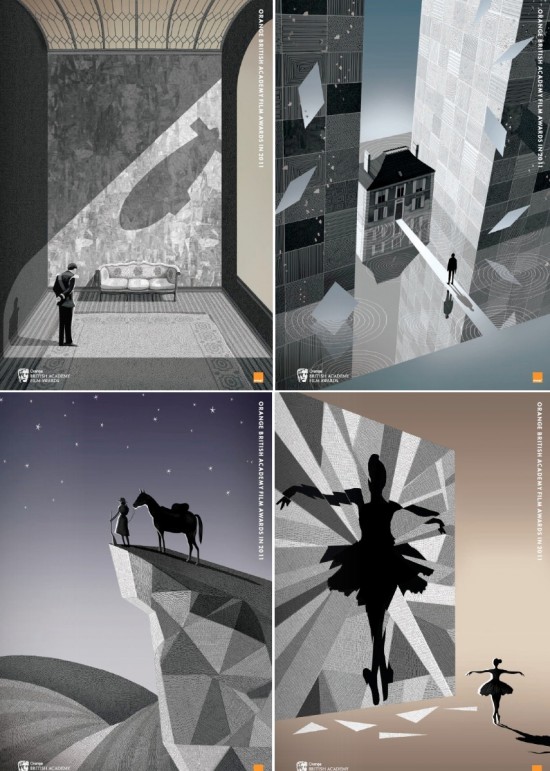 Heyuguys has a look at the amazing art created by BAFTA for the BAFTA best film nominees.
Oscar ad spending has reached $720 million over the past 10 years. [THR]
Film Drunk takes a look at cinema's most disturbing kiss scenes. Warning:NSFW.
Lifetime is developing a movie about the highly-publicized case of two couples involved in an IVF mix-up. [deadline]