Spider-Man Reboot Titled "The Amazing Spider-Man", New Photo Revealed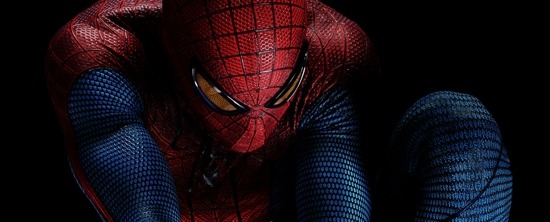 The Sony-owned Columbia Pictures has finally announced a proper title for Marc Webb's 3D Spider-Man reboot starring Andrew Garfield. The title will be... "The Amazing Spider-Man". What do you think of the new title? It turns out that I predicted the new title 12 months ago, when the film was first announced (see here). Not a tough guess however considering Marvel  launched "The Amazing Spider-Man" comic book series in 1963. It was either going to be that, "Spectacular Spider-Man" or "Ultimate Spider-Man" — and I'm sure we all can agree that the "Amazing" title is much better.
Sony has also released the first photo of Andrew Garfield in the new Spider-Man costume, head to toe, mask on. What do you think? Read the full press release and see the new official photo, after the jump.
New photo: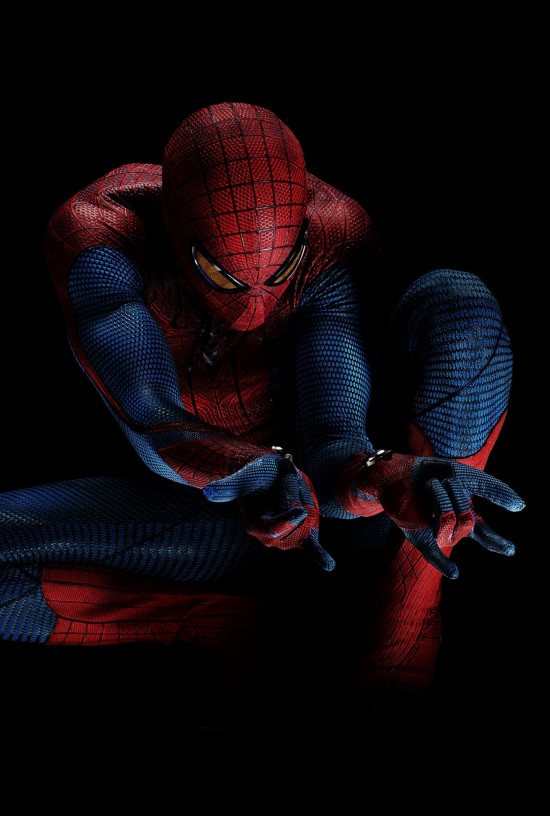 I also created a computer desktop background for my work computer. I'm sure you might have to adjust the size for your own monitor, but you can download it below: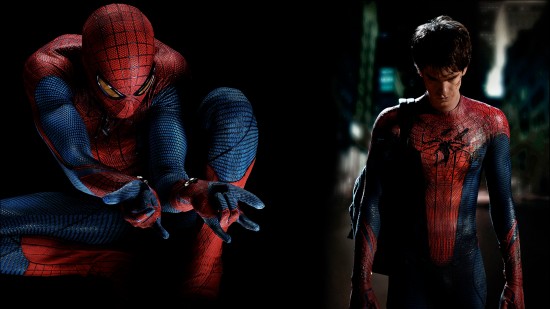 Also, our friend Dave7 picked up some interesting details about the costume while talking with the Spider-Man toy people at Toy Fair. Listen in to his conversation below:
Press release:"THE AMAZING SPIDER-MAN™" TO BE RELEASED JULY 3, 2012
CULVER CITY, Calif., February 14, 2011 – Columbia Pictures announced today that the title of the next Spider-Man film will be The Amazing Spider-Man.
The studio simultaneously released a photo of Andrew Garfield as Spider-Man, the first shot of Garfield in the famous full mask and suit (see attachment).
The film, which is now in production and is being shot entirely in 3D, will be released on July 3, 2012. The film stars Andrew Garfield, Emma Stone, Rhys Ifans, Denis Leary, Campbell Scott, Irrfan Khan, Martin Sheen, and Sally Field. The film is directed by Marc Webb from a screenplay by James Vanderbilt and Alvin Sargent and Steve Kloves based on the Marvel Comic Book by Stan Lee and Steve Ditko. Laura Ziskin, Avi Arad, and Matt Tolmach are producing the Marvel Entertainment production for Columbia Pictures. The executive producers are Stan Lee, Kevin Feige, and Michael Grillo. The film's official website is http://www.TheAmazingSpiderMan-movie.com.
About Sony Pictures Entertainment
Sony Pictures Entertainment (SPE) is a subsidiary of Sony Corporation of America, a subsidiary of Tokyo-based Sony Corporation. SPE's global operations encompass motion picture production and distribution; television production and distribution; home entertainment acquisition and distribution; a global channel network; digital content creation and distribution; operation of studio facilities; development of new entertainment products, services and technologies; and distribution of entertainment in more than 140 countries. Sony Pictures Entertainment can be found on the World Wide Web at http://www.sonypictures.com.
About Marvel Entertainment
Marvel Entertainment, LLC, a wholly-owned subsidiary of The Walt Disney Company, is one of the world's most prominent character-based entertainment companies, built on a proven library of over 5,000 characters featured in a variety of media over seventy years. Marvel utilizes its character franchises in licensing, entertainment (via Marvel Studios and Marvel Animation) and publishing (via Marvel Comics). Marvel's strategy is to leverage its franchises in a growing array of opportunities around the world, including feature films, consumer products, toys, video games, animated television, direct-to-DVD and online. For more information visit www.marvel.com.