Wally Pfister And 'Inception' Take Top Prize At American Society Of Cinematographers Awards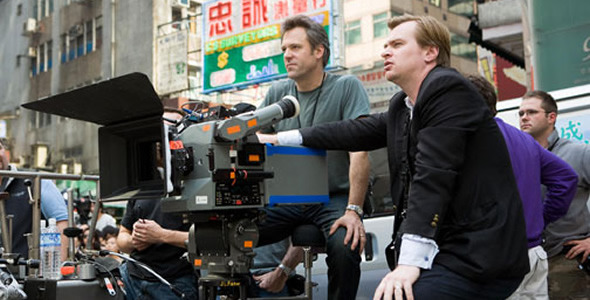 Here's something for those who have wanted to see Inception nominated or awarded with more significant honors than the film has been given so far in the awards season. Sure, the top prize from the American Society of Cinematographers is essentially a technical award, but it is the technical award, and taking the prize is no small honor. Tonight Wally Pfister won the ASC Award for feature achievement for his work on Inception.
I've long held that Wally Pfister is one of Christopher Nolan's primary key ingredients in creating effective films. No one has quite the clear, calm eye Pfister does. I never would have thought it was possible to add a real air of serenity to the blockbuster formula, but he manages it, and seemingly does it with ease. His skills have been steadily evolving through his work with Mr. Nolan, and I can't imagine films like The Dark Knight and Inception shot by anyone else.
The other nominees in the feature film category were Matthew Libatique, ASC (Black Swan), Danny Cohen, BSC (The King's Speech), Jeff Cronenweth, ASC (The Social Network), and Roger Deakins, ASC, BSC (True Grit).
Also tonight, Roger Deakins won a career achievement award for his work in features, which was presented by Joel Coen. Jonathan Freeman won in the episodic TV category for Boardwalk Empire, while in the TV movie/miniseries category, Stephen Windon won for The Pacific.