David Slade In Talks To Direct 'The Last Voyage Of The Demeter'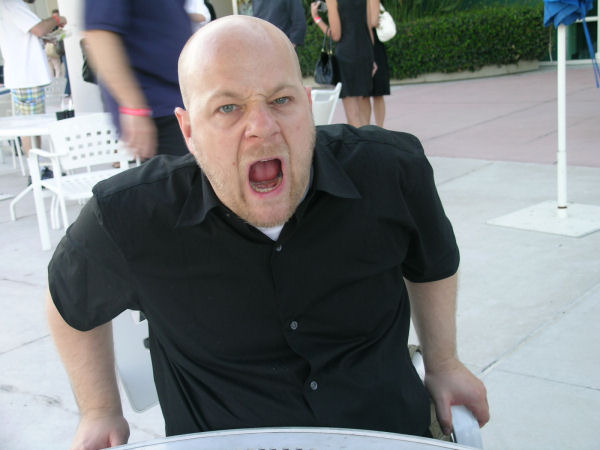 The script The Last Voyage of the Demeter has been kicking around for quite a while, but the trip may finally be about to get started. The Bragi Schut Jr. script expands upon a small part of Bram Stoker's Dracula, wherein Dracula is transported to England via the ship Demeter, which arrives with all crew dead, the victims of some mysterious evil.
Various writers and directors have had hands in development, with the script undergoing a rewrite or two, but now the film may have a director, for real: David Slade (Hard Candy, 30 Days of Night, The Twilight Saga: Eclipse) is in talks to direct.
Last year, Ben Kingsley and Noomi Rapace were attached to the film, and THR notes one of the problems with the fact that it has taken additional months to find a director: Noomi Rapace now has Ridley Scott's Prometheus booked, and so she and Ben Kingsley may or may not end up in the film. Financing isn't quite set yet, either, so even if David Slade signs, the film won't instantly be ready to move forward.
In Dracula, the Russian ship Demeter sails out of Varna, on the Bulgarian coast of the Black Sea, and is eventually found when a tempest washes it ashore in England. All crew are missing, but the captain is found lashed to the helm. Boxes of Transylvanian earth are in the hold and a creature that looks like a large dog leaps from the ship and escapes. The captain's log recounts the horrific voyage as some evil on board the ship gradually picked off the crew. (Described in the log as "Crew, five hands . . . two mates, cook, and myself, (captain).")
Taking all that into account, the obvious conclusion to draw is that the script might be quite a lot like 'Alien at sea.' That being the case, it'll be a shame if neither Ben Kingsley nor Noomi Rapace will be able to take part. We don't know the part for either, but since it would be quite unlikely for a woman to be part of the ship's crew, I wonder if the fact that she was originally mentioned as a stowaway on the ship was a clandestine way to say she would have played Dracula? Interesting idea. Ben Kingsley might have been Dracula, but more likely part of the crew.
And, depending upon how faithful the script is to Stoker, there could be a big section at the end of the film where the captain is essentially alone on the ship with Dracula — possibly an option for the sort of interaction Ripley could never have with the alien — and also a section afterward where Dracula is the only being left 'alive' on the ship. Curious to see how all these elements would be handled.