Page 2: The Incredibles, Howard Stern, Star Trek 2, The Avengers, Harry Potter, Bill Maher, Scream 4, Tommy Lee Jones, X-Men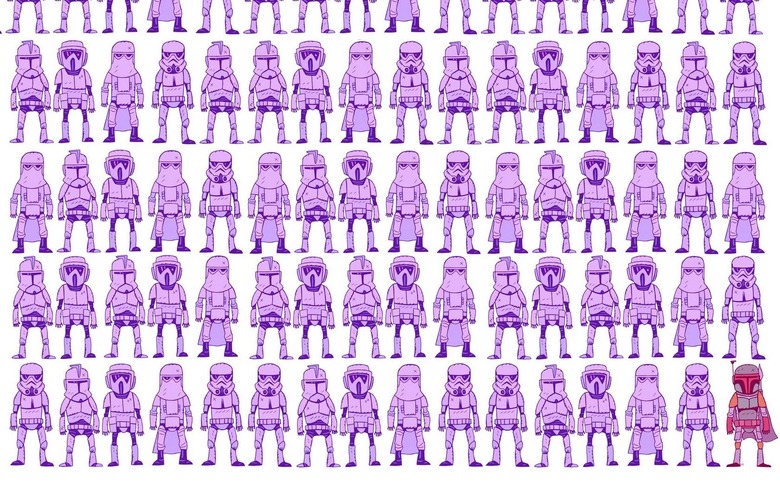 We may receive a commission on purchases made from links.
What is Page 2? Page 2 is a compilation of stories and news tidbits, which for whatever reason, didn't make the front page of /Film. After the jump we've included 40 different items, fun images, videos, casting tidbits, articles of interest and more. It's like a mystery grab bag of movie web related goodness. If you have any interesting items that we might've missed that you think should go in /Film's Page 2 – email us!SuperPunch has turned Dan Hipp's drawing of Clone Troopers and Boba Fett into computer desktop wallpaper.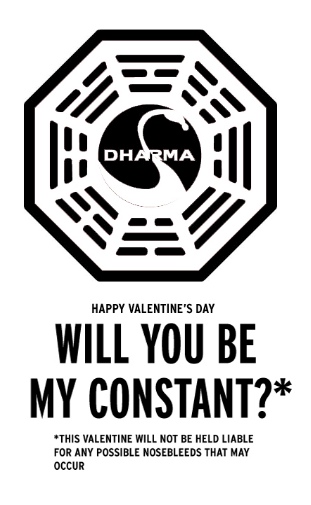 Fuckyeahlost has a set of Lost-themed Valentine's Day cards.
New Mexico is having a Film and Media Day on February 16, 2011 in Santa Fe, New Mexico on the corner of Paseo de Peralta & Old Santa Fe Trail from 10AM – 3PM, which includes an open casting call for The Avengers. [comingsoon]
MTV has a scene from the direct-to-dvd sequel S.W.A.T. 2: Firefight. (thanks to /Film reader Lascelles L)
Hasbro has announced at Toy Fair over the weekend, that Indiana Jones toys are coming back. A 5th wave of Raiders of the Lost Ark wave will be coming out, including Indy, Toht, Marion, Satipo, German Mechanic, and Indy in German Disguise. [theforce]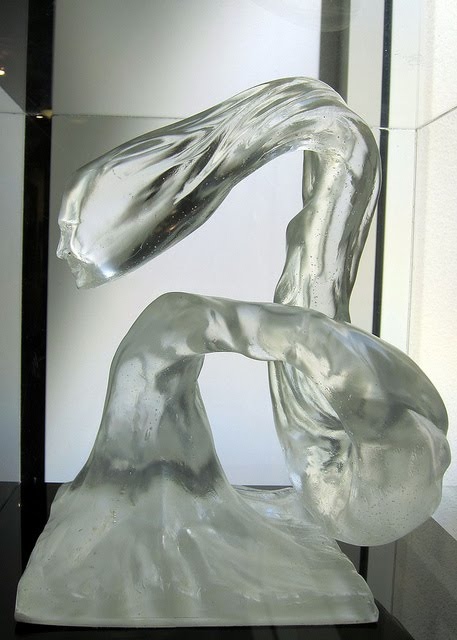 Josh Ellingson photographed this statue of the alien water creature from The Abyss was taken at ILM. [super]Cinematical lists the five weirdest Shakespeare movie adaptations.Clothes on Film has a featurette focusing on Mary Zophres' costume design work of the Coen Brothers' True Grit. (thanks to /Film reader Lascelles L)Michael Fassbender talks to SHH about how much of Magneto's origin story we'll see in X-Men: First Class:
"We see the stuff that's happening in the concentration camp, you see that, but you don't see that relationship (with Magda). I've just held that for my own personal use (in developing) the character, so when we meet him at the beginning of this film, he's definitely a lone wolf. He's on a mission and he's uncompromising and then he bumps into Charles, literally collides into him, and then it's the development of their relationship and really exploring that during the '60s and the Civil Rights Movement, Martin Luther King an Malcolm X."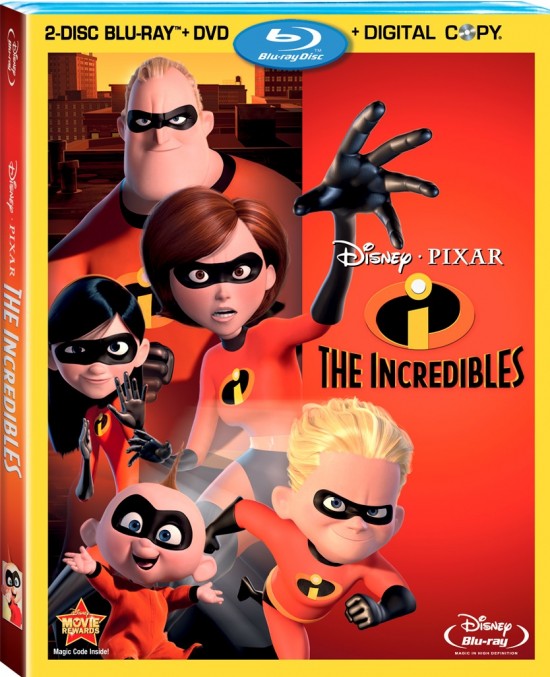 Upcoming Pixar has the full press release details for the upcoming Blu-ray release of Brad Bird's The Incredibles. You can preorder the blu-ray now on Amazon for $29.99. It hits store shelves on April 12th 2011.The AV Club teaches you how to breakup from a relationship, through the help of movies.
Due to the amount of graphics and images included in Page 2, we have to split this post over a FEW pages. Click the link above to continue the second page of Page 2.
Bill Maher calls the AOL-owned Moviefone to see how it has been politically changed now that AOL has bought the Huffington Post, and Arianna Huffington has become editor of all AOL produced content.Tommy Lee Jones tells Vulture about his character in Captain America: The First Avenger: "The character I play is the one you've seen in a thousand movies: the gruff, skeptical officer overseeing a team of talented, slightly sarcastic, specially talented soldiers."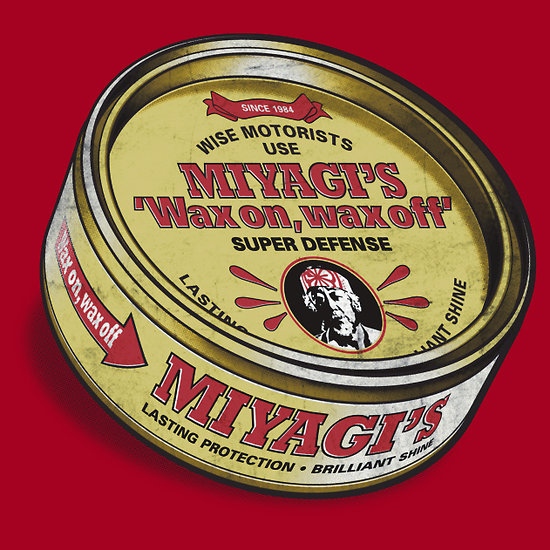 RubyRed is selling this Karate Kid-inspired t-shirt on RedBubble.
It looks like Patton Oswalt will be the first person to ever exhale pot smoke in 3D, when he appears in A Very Harold and Kumar Christmas as Santa Claus. [cinemablend]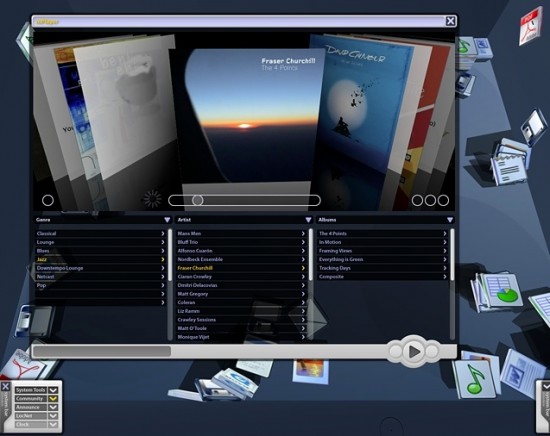 Mark Coleran is the designer who creates the futuristic computer screens that characters in movies like The Bourne Ultimatum, Children of Men, and Mission Impossible 3 use. The design above he created for Children of Men, appeared almost a year before iTunes introduced the Coverflow interface.  [io9]
Producer David Heyman talks to Empire Magazine about an early cut of Harry Potter and the Deathly Hallows:
"I've seen a very, very early cut. It's very exciting. No visual effects, no music, no sound effects, and it's really exciting. But it's early days and the film continues to take shape and will continue to take shape over the next many months. I think it will be a great ending to the series." ... "In terms of the King's Cross scene, I think it does work and it's very moving. We actually did it once, and then re-did it a little bit because we needed to refine something, and I'm pretty glad we did. It's a very quiet, moving scene, but I think it leaves the series on the right note."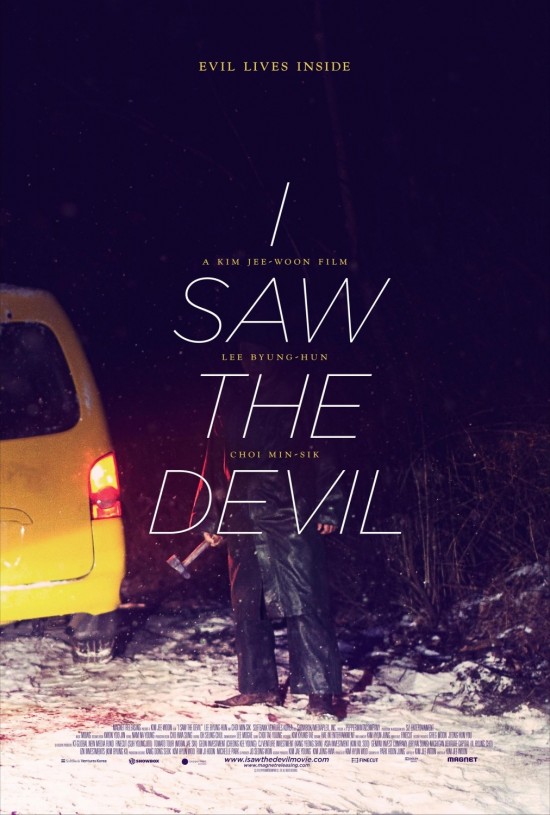 IMPA has the poster for I Saw The Devil.Gary Cole will star in Fox's comedy pilot Tagged,  "a workplace ensemble set at the Los Angeles County's coroner's office that is loosely based on the life of Shiya Robowsky and centers on respected coroner James Percy (Cole) and his son, Wally, who joins him fresh out of medical school." [deadline]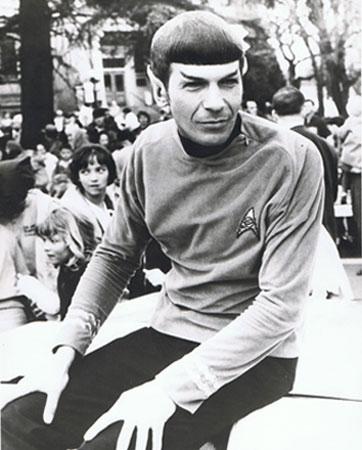 The Daily What posted this a photo of Leonard Nimoy from the 1967 Pear Blossom Festival in Medford, Oregon — the only time Nimoy ever appeared as Star Trek's Spock in public.Michael Rosenbaum is coming back to Smallville after all, returning as LEx Luthor for the series finale: 'I'm Doing It For the Fans'. [tvline]
Due to the amount of graphics and images included in Page 2, we have to split this post over a FEW pages. Click the link above to continue the third page of Page 2.
Michael Fassbender provides commentary for the X-Men: First Class movie trailer.Scott Speedman is set to star in the true-crime movie Edwin Boyd. [thr]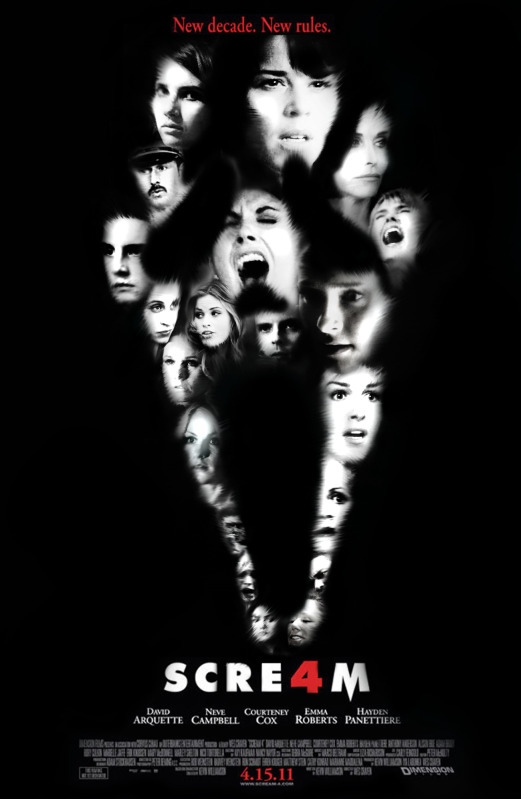 Wes Craven tweeted a Scream 4 fan poster created by twitter user @tobiascastro. I love the concept, but it doesn't quite look right.
Speaking of Scream, the Scream trilogy will be released on Blu-ray by Lionsgate Films in June 2011. [bluray]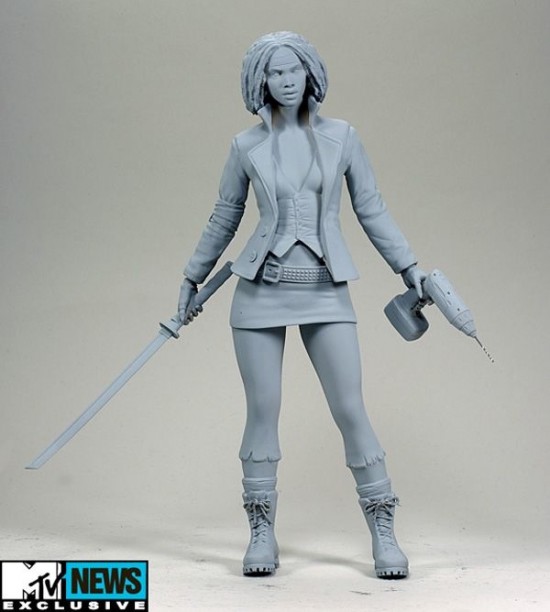 MTV has another photo of one of the unpainted concept action figures from The Walking Dead action figure line.
The Weinsteins Co has acquired distribution rights to Ralph Fiennes' Coriolanus. [thr]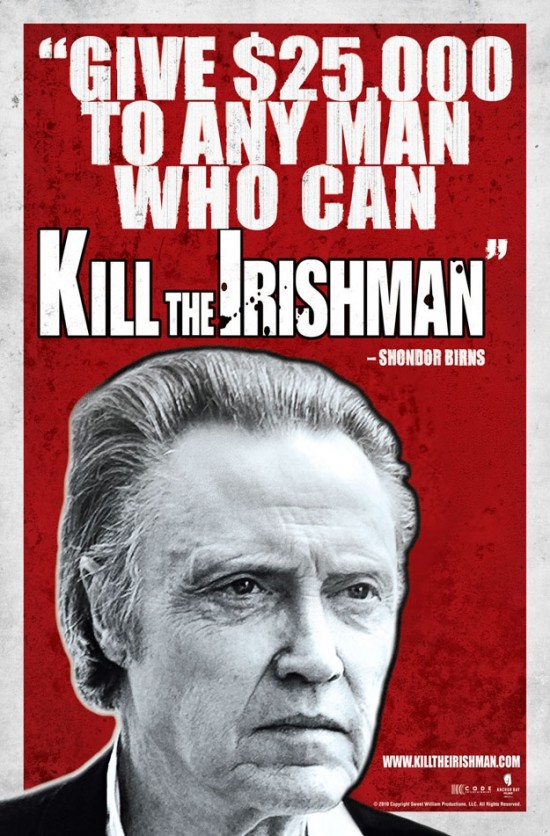 ComingSoon has an exclusive look at new character banners for Jonathan Hensleigh's crime-drama Kill the Irishman.Christopher Nolan was spotted location scouting at the NYC Stock Exchange. BatmanNews is reporting that The Dark Knight Rises will have a "big shot at the New York Stock Exchange, probably in October. Word has it that principal photography will start in India."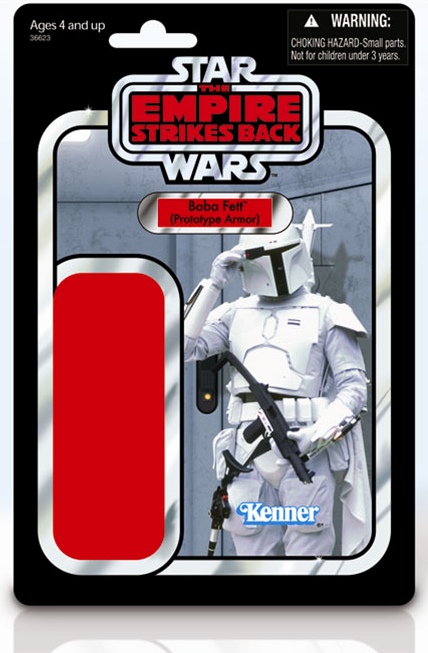 StarWars.com takes a look at some of the new Star Wars toys unveiled at Toy Fair this weekend.
Oscar-winning Brokeback Mountain writers Larry McMurtry and Diana Ossana are teaming with Morgan Spurlock (Super Size Me) for a "big-canvas Texas political dramatic" series project set up at HBO. [deadline]
Due to the amount of graphics and images included in Page 2, we have to split this post over a FEW pages. Click the link above to continue the third page of Page 2.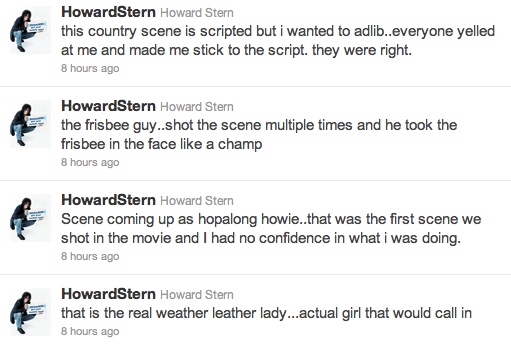 Howard Stern spent some of Saturday afternoon live-tweeting behind the scenes commentary for HBO's airing of his movie Private Parts.
This isn't the first time an actor or writer has live-tweeted a commentary: Massawyrm pointed out that Joe Lynch has done it from Wrong Turn 2, Simon Pegg live tweeted a television airing of Shaun of the Dead, Darren Lynn Bousman briefly tweeted a commentary to one of his Saw films, and Mr Beaks points out that author @jonronson live-tweeted commentary for Men Who Stared at Goats. So it seems like Stern is not the first writer or actor to live tweet their own movie on Twitter, but he is by far the most popular person to ever do it.

Roberto Orci tweeted an update on the Star Trek 2 script. Looks like a draft is due the last week of March, which could mean a Summer 2011 production start. [trekmovie]
Mini Geek Deal: Barnes & Noble has Bambi Diamond Edition Combo Pack (Blu-ray) for $12.79 after applying $10 off code W3U3X4T at checkout.
That's just wrong of the day: /Film reader Will H sends me this video which mashs up the celebration of the people in Egypt with the Ewok celebration from the end of Return of the Jedi.
Writer/Director Florian Gallenberger is moving forward with a Milli Vanilli Biopic. [deadline]