'Battle: Los Angeles' TV Trailer: "Nothing Can Prepare You For What's Next"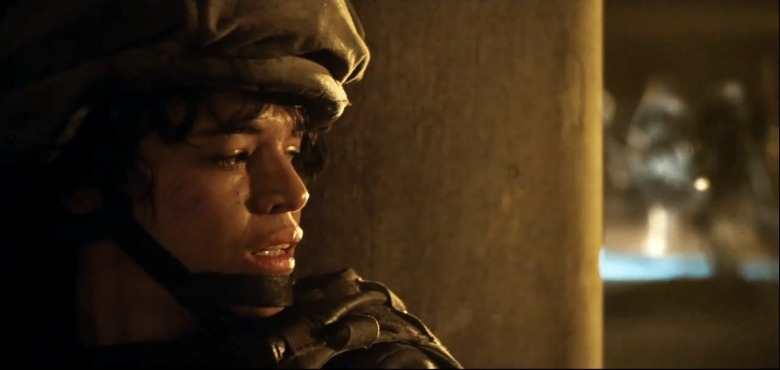 Columbia Pictures have released a new one-minute tv spot/mini-trailer for Jonathan Liebesman's Battle: Los Angeles. Watch it now embedded after the jump. I've talked with a couple people who saw early screenings in New York City and Los Angeles, and the buzz is completely positive. I'm very excited to see this movie. Watch the trailer embedded after the jump. Please leave your thoughts in the comments below.
BATTLE: LOS ANGELES
When unknown forces suddenly and mercilessly attack the City of Angels out of nowhere, it's up to a local Marine staff sergeant (Aaron Eckhart) and a new platoon of unseasoned soldiers to meet the threat. As the invasion hits the streets of LA, these Marines become our first and last line of defense in an intense battle against an enemy unlike any they've ever encountered before.
Director: Jonathan Liebesman (The Texas Chainsaw Massacre: The Beginning)
Cast: Aaron Eckhart, Michelle Rodriguez, Bridget Moynahan, Michael Peña, Ne-Yo, Ramon Rodriguez, Lucas Till, Noel Fisher, Jim Parrack
Battle: Los Angeles hits theaters on March 11th 2011.