Paul Thomas Anderson May Have Financing For 'Inherent Vice' And 'The Master'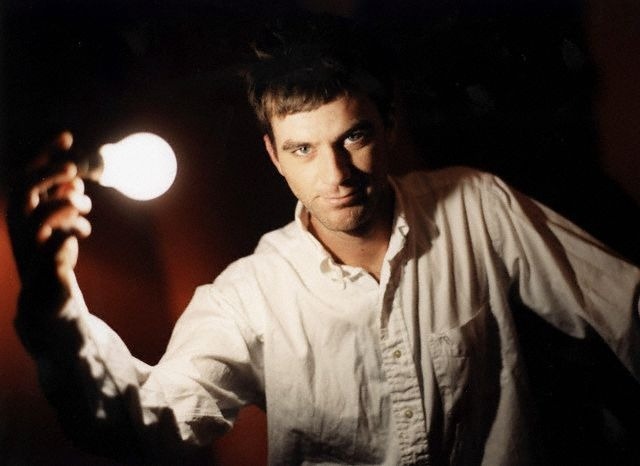 This article could have an alternate title: Megan Ellison, movie savior. Allow me to explain. Larry Ellison, CEO of Oracle, has two children with movie business aspirations. David Ellison appeared in Flyboys, was trying to get that Taylor Lautner movie Northern Lights made, and he put up some of the money for Paramount films like True Grit and Mission: Impossible – Ghost Protocol. His 25-year old sister Megan is following in his footsteps, and is also listed as an exec producer on True Grit. She's one of the people who put up money for John Hillcoat's The Wettest County in the World, thereby bringing that film back from limbo. And now it looks as if she is ready to co-finance not one Paul Thomas Anderson project, but two: the film referred to as The Master and the Thomas Pynchon adaptation Inherent Vice.
Vulture reports that Mr. Ellison is in negotiations to co-finance The Master, and is a bit less specific about Inherent Vice, but says that she "appears to be coming to the rescue of two high-profile Paul Thomas Anderson movies." Imagine that — 2011 could be the year where we see the release of two Terrence Malick movies and the production of two Paul Thomas Anderson films. There is a lot of work to be done before the Mayan-predicted apocalypse, it's true.
The site reports that PTA has the blessing of Inherent Vice author Thomas Pynchon, and that he is partway through a second draft of the script, with the author being a frequent consultant on the project. That blessing is no small thing, given that no significant films have ever been produced directly based on Mr. Pynchon's novels, and that the author is among the most reclusive major creators alive today. And Robert Downey, Jr. has been said to be interested in the lead role. Given that he just passed on Sam Raimi's Oz film, he even has time to do it.
And The Master, which charts the relationship between the creator of a spiritual movement called The Cause and his disciple, was looking like it might be a Universal film last year before the studio passed on it, leading in part to an indefinite delay. Philip Seymour Hoffman and Jeremy Renner were attached to play the two major roles, and while Mr. Renner has moved on to other projects, Mr. Hoffman is reportedly still quite interested in the movie. (Given that The Master is said to be a thinly-veiled examination/excoriation of Scientology, perhaps Paul Haggis will want a small role, too.)
So huzzah to Megan Ellison for her willingness to spend a lot of money to help films that could be great, but not wild commercial success stories. We need more trust fund kids with similar sensibilities.