Wayne Wang Directing Albert Einstein Biopic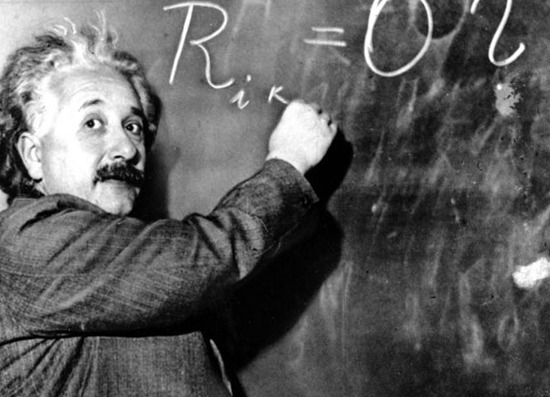 There is a new biopic of Albert Einstein coming along, and Wayne Wang (The Joy Luck Club) is now set to direct from a script by Ron Bass (Rain Man, My Best Friend's Wedding). No casting has been decided at this point, so actors, it's time to break out your wild white fright wigs.
Deadline has the press release for Einstein, which announces that the film will be shot in Germany and Europe, and that casting will be undertaken in the next few weeks. Sales are going on at the European Film Market in Berlin right now. (And this is a different project from a previously announced Einstein biopic, which was being written by Stephen Schiff. Competing Einstein films? Of course! Maybe in one, he can team up with Snow White.)
The film will chronicle "the true inspirational story of the trials, tragedies and vindication of the single-most celebrated scientist of the 20th century. Torn between the burdens of a family and his restless pursuit of unlocking the mysteries of the universe, he not only achieved unparalleled stature as a genius but he also changed the world forever – at no small cost to himself and those around him."
Executive producer Koldo Eguren says,
People don't know about his struggles with poverty, his dyslexia, his love for music, his relationships with the women in his life, his persecution by the Nazis and his battle to deal with living in the public eye and being under constant scrutiny. Ron's screenplay peels back the layers and allows us to see past Einstein the scientist and Einstein the celebrity, showing us Einstein the man.
And now the all-important question: can this film hope to hold a candle to I.Q., the 1994 romantic comedy in which Einstein (Walter Matthau) helps a young guy (Tim Robbins) hook up with his neice (Meg Ryan.) Einstein's neice, that is, not the young guy's.