Anti-Casting Update: 'Snuff,' 'Beat The Reaper' And 'Cosmopolis'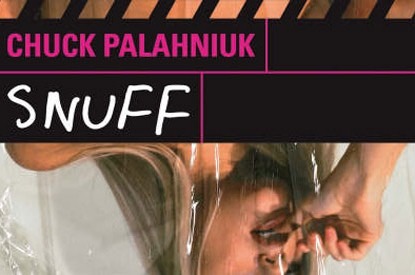 There's been a lot of jumping the gun lately when it comes to casting announcements, and, surprisingly, most of it has been from directors and producers rather than press. So here's an attempt to quickly set the story straight on several diverse projects: David Cronenberg's Cosmopolis, the adaptation of Chuck Palahniuk's novel Snuff, and Beat the Reaper.
First up is Cosmopolis. Colin Farrell and Marion Cotillard were originally attached, but he left to do Total Recall (replaced with Robert Pattinson) and she left to have a baby. There was word that Keira Knightley might be the new lead actress, bolstered by the fact that the French financing company put her name in a cast list on their website. (Doesn't hurt that Ms. Knightley is also in David Cronenberg's A Dangerous Method, now in post-production.)
But whatever was happening there is no longer happening, as Up and Comers have word from her PR that she won't do the film. That denial took a minute, so there might have been talks going on, but scratch her off the cast sheet for now. So who plays the wife of Robert Pattinson, who spends most of the movie crossing Manhattan in his limo, cheating on the aforementioned wife, and losing his fortune while being hassled by Paul Giamatti? [The Playlist]
Next up: Beat the Reaper. I Am Number Four director DJ Caruso told The Playlist last night that he is developing an adaptation of the novel Beat the Reaper with Fox and Leonardo DiCaprio's Appian Way. Futhermore, he was looking into the idea of Leo appearing in the film. But the director evidently spoke out of turn; cue frantic calls from managers and agents. Turns out that there is no directorial or development deal in place and, given the way that Hollywood is notoriously gunshy about finishing deals that are leaked too early, there may never be. Wait and see, but for now that one isn't happening. It could...but not yet.
Then there is Snuff, which Fabien Martorell is co-writing with Karina Wilson and directing based on the novel by Chuck Palahniuk. The director told the official Palahniuk site that Thora Birch, Tom Sizemore and Daryl Hannah were attached to the film. Daryl Hannah would be a faded porn star looking to set a record by having sex with 600 men on video; Tom Sizemore would be one of the guys in line; and Thora Birch would be her assistant.
But Jeff Snieder from Variety was quick to call out the casting as premature via Twitter. ("Absolutely NO TRUTH to THORA BIRCH doing SNUFF. Hasn't even read a script. Got a vehement denial. THIS IS WHY YOU CHECK IT WHEN TALENT TALKS.") And Deadline chimed in with an equally vehement denial for Daryl Hannah, relaying that her reps say she's never heard of the project. Furthermore, given that she speaks out against sex trafficking, she is 'embarrassed' by the association. (Now, I haven't read Snuff, and the plot sounds rather horrifying, but it also sounds like something that would actually make the sex industry in general and porn specifically look pretty bad and damaging. Perhaps I'm wrong.) So: for now, not happening.
Oh, and while we're on the subject — that rumor about Blake Lively being cast as young Carrie Bradshaw in a Sex and the City prequel? Yeah, that was shot down, too. As if you're surprised. (Or concerned.)