Casting Bits: Amanda Seyfried In 'Gone'; Michael Caine In 'Mr. Morgan's Last Love;' Goran Visnjic In 'The Girl With The Dragon Tattoo'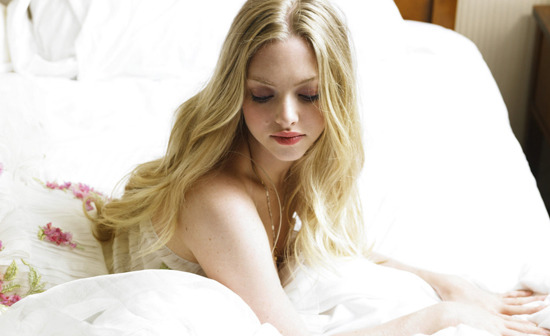 A lot of films are gathering momentum at the European Film Market, which has only just (formally) begun today, after a couple hectic days of pre-sales. One notable new film is Gone, which now has Summit on board to distribute and Amanda Seyfried set to star.
Heitor Dhalia will shoot the film in April based on an Allison Burnett script that follows " a young woman named Jill (Seyfried) who returns home from her night shift to find her sister's bed empty. She's convinced the serial killer who kidnapped her two years before has come back to finish the job. But the police do not believe Jill, who knows time is running out. With no one to turn to, she sets off to find her sister and face her abductor once and for all." The tagline 'Taken for girls!' comes to mind, but I dont mean to be reductive. A solid action thriller with a strong female lead would be great to see. [THR]
After the break, Michael Caine finds love and The Girl With the Dragon Tattoo gets a new suit.
Michael Caine will have some work to do in Christopher Nolan's The Dark Knight Rises starting this spring, but that's not all he's doing in 2011. The great actor has just booked the lead in Mr. Morgan's Last Love, which Sandra Nettelbeck is directing based on Francoise Dorner's novel La Douceur assassine.
The film is about "a retired and widowed American philosophy professor in Paris whose life is changed when he meets a much younger woman, and a special relationship develops between the two." The picture is set to shoot in August in Paris and Cologne — a nice working vacation, then. [Variety]
Finally, Goran Visnjic (ER) has joined the cast of David Fincher's version of The Girl With the Dragon Tattoo. Yeah, the picture has been shooting for some time, but his role isn't a huge one, at least in the first film of the trilogy. He'll be the head of the security film that employs Lisbeth Salander (Rooney Mara), and is consequently signed for all three films. [Deadline]