Shane Black Will Direct 'Iron Man 3', But Will He Write The Script?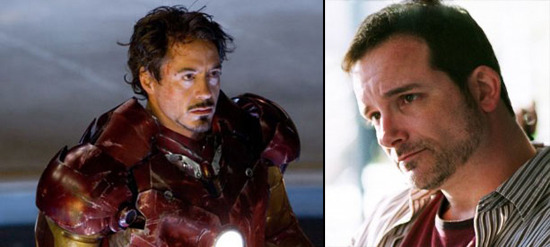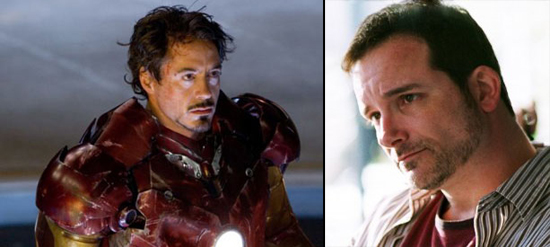 Update (from editor Peter Sciretta):
is reporting that Shane Black is in final negotiations to direct Iron Man 3, but it's not clear whether he'll be writing the screenplay. Black has only recently transitioned into directing, and is better known as one of Hollywood's top screenwriters — so I'm hoping he is also involved on the script end. Russ's original story follows after the jump.
The question is in the headline. The answer is: please. Don't make me beg. The director's chair for Iron Man 3 is currently empty, as Jon Favreau tipped his hat to Marvel, said 'thanks,' and moved on to play with Disney and Magic Kingdom. Marvel is naturally looking at options to fill the role of director, and one choice is Shane Black.
This is not an outlandish choice. It may be a perfect choice. Shane Black helped define the foundation of '80s action movies with the script for Lethal Weapon, and he became an instrumental part of Robert Downey, Jr.'s post-rehab comeback when he cast the actor in Kiss Kiss Bang Bang. In making that casting choice he gave Downey one of his most entertaining scripts, and what will end up being one of his most enduring roles. Full stop. There is a direct line from that performance to Tony Stark in Iron Man, and the logical way to follow it is by putting Shane Black in charge of the threequel.
says that the deal isn't anywhere near done and that Marvel is looking at other writers and directors. From an onlooker's perspective the idea of Shane Black writing and directing Iron Man 3 seems like a dream. (Emphasis on 'writing,' as in 'there will be a full script before cameras roll.') If this is the studio's way of putting a name out there to see what the reaction will be, consider it enthusiastically received.