'Twilight' Scribe Melissa Rosenberg Writing 'Highlander' Remake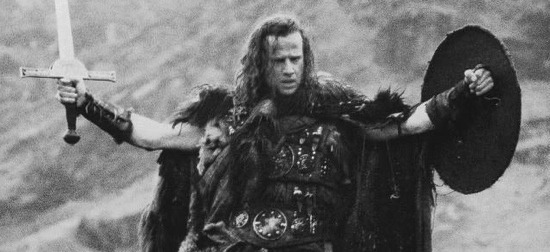 It's been years since we last heard about Summit's planned remake of the 1986 cult classic Highlander, which starred Christopher Lambert and Sean Connery. At the time Justin Lin (Fast and Furious) was set to direct with Iron Man screenwriters Art Marcum and Matt Holloway working on the script. Well Lin is still attached but Summit must not have been happy with what Marcum and Holloway turned in because now they're turned to their franchise maker, Melissa Rosenberg – who has written all of the Twilight screenplays – to rework the script. Read more after the jump.
The Hollywood Reporter broke this news and reports that Rosenberg is joining a team that still includes Lin, as well as producers Neil Moritz (The Green Hornet, Battle: Los Angeles) and Peter Davis, who produced the original. Screenwriters Cormac Wibberley and Marianne Sellek Wibberley also worked on the script in the interim.
There's no word on a time frame for the movie, just that Rosenberg is nearing a deal that would lock her into the screenplay.
Highlander, of course, is about a Scottish man who finds out he's one of an immortal race of beings who battle each other across the centuries to gain an ultimate power being the final living one. The original spawned at least four inferior sequels and a slew of different spin-offs. When this remake was originally announced, here's how Summit described their take on it:
Summit's film will expand on the original HIGHLANDER's core mythology of immortals battling amongst us, hunting each other through the ages by tapping its newly minted creative team to take its re-imagination to new heights. Plans call for the re-imagination to spur a new franchise for the studio.
No surprise there. Expand the mythology, hope for a franchise, same old song and dance. And before you Highlander fans get your panties in a bunch over the hiring of Rosenberg, she's certainly shown the ability to write films that combine romantic notions with action in ways that please huge audiences. Plus she's comfortable dealing with immortal beings and feelings of desire. All of this is very important to Highlander. While her Twilight screenplays haven't exactly been poetic, that could have easily been a response to fan and studio pressure. Hopefully she'll be a bit more relaxed with Highlander.
What do you think about Rosenberg taking over Highlander writing duties?