Page 2: Ferris Bueller's Day Off, Stanley Kubrick, Wolverine, Jim Henson, Zombieland, Christian Bale, Battlestar Galactica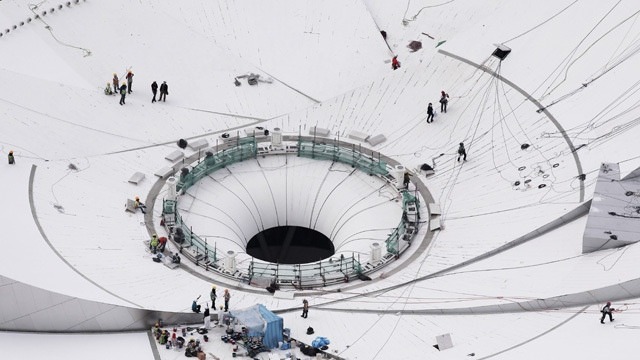 What is Page 2? Page 2 is a compilation of stories and news tidbits, which for whatever reason, didn't make the front page of /Film. After the jump we've included 30 different items, fun images, videos, casting tidbits, articles of interest and more. It's like a mystery grab bag of movie web related goodness. If you have any interesting items that we might've missed that you think should go in /Film's Page 2 – email us!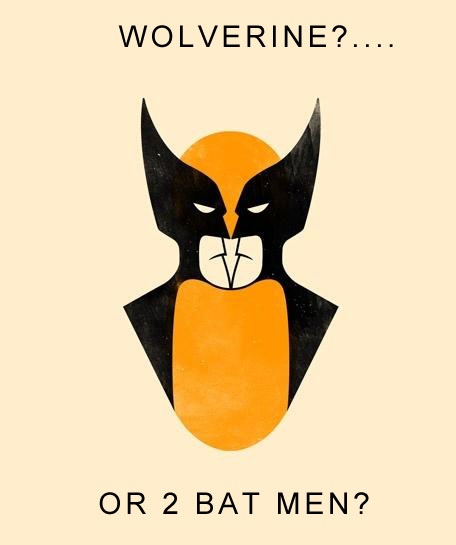 Is that Wolverine, or 2 Batmen looking face to face? [fanboyz]
Brendan Gleeson, Robert Patrick, Sam Shephard and Liam Cunningham have joined the cast of Safe House. [variety]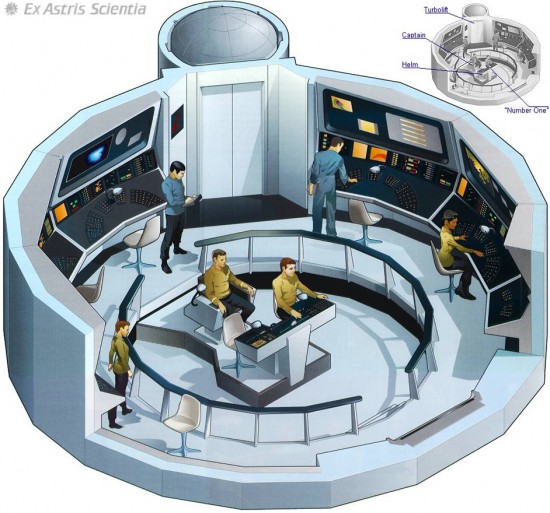 Blastr has collected 37 highly useful illustrations of Star Trek's starship bridges.
Rachel Bilson (The OC, Jumper) will reunite with Josh Schwartz for the CW hourlong pilot Hart of Dixie. The comedic drama centers on a young New York City doctor (Bilson) who "inherits a medical practice in a small Southern town inhabited by an eclectic and eccentric group of characters." [deadline]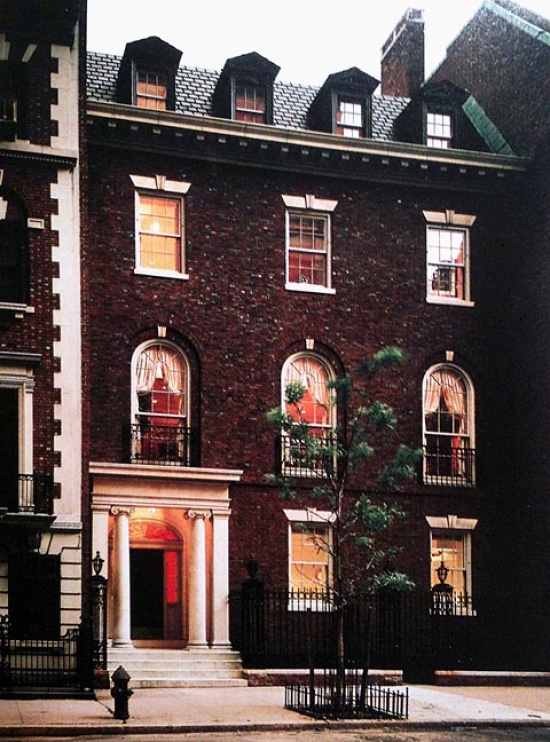 You can buy Jim Henson's Manhattan townhouse for only $28 million. For several years, the building housed a significant portion of the New York Muppets workshop. [brew]
Billy Corben's documentary Square Grouper, about the pot smuggling scene in 1970's South Florida, will have its world premiere at SXSW. [risky]
Watch the second trailer for HBO's Mildred Pierce, which features Kate Winslet and Evan Rachel Wood. [ontd]
Dakota Fanning has joined Michael Hoffman's romantic fairytale Girls' Night Out. Fanning will play teenage Princess Margaret, "the current Queen's sister, who is allowed out from Buckingham Palace for one night to join in the celebrations." [thr]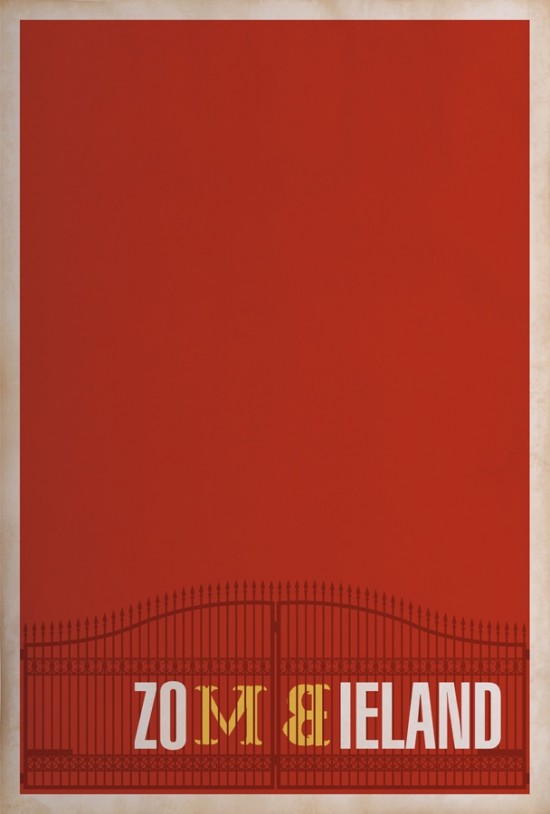 Zombieland director Ruben Fleischer has posted this cool minimalistic poster created by Brick Hut. The poster is a brilliant reference to the film's big cameo sequence.
Gaeta/Rosenzweig Films have picked up the big and small screen rights to the popular Wired magazine blog GeekDad. [heat]
Due to the amount of graphics and images included in Page 2, we have to split this post over a FEW pages. Click the link above to continue the second page of Page 2.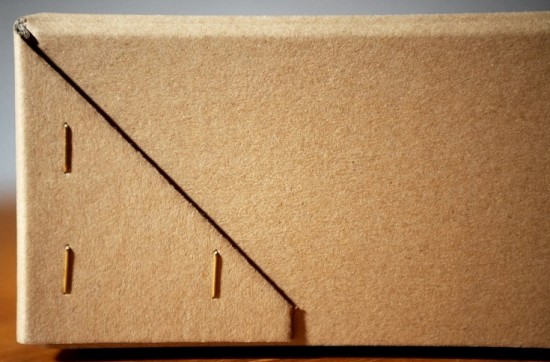 Stanley Kubrick even obsessed about his cardboard boxs. [firebailed]
Christian Bale responded to criticism he's received for his trademark weight loss and gains in The Fighter and his previous movies. [dailymail]
"To be honest, I find it laughable that it's considered to be some f****** gimmick – it's so patronizing. For God's sake, do people not understand what a pain it is to do? It's as though it's some comment about, 'Oh it's easy for him, because he's done it a bunch of times.' It's not easy, it's not fun – it's horrible. I would never pick to do that, but it's a part that I like and he's a welterweight and he's a crackhead. I don't know about you, but I've never seen a welterweight with any fat on him – or a crackhead. So it's just what you end up having to do. Somebody told me that somebody wrote something about my "trademark weight loss". I'd just like to p*** on that guy's shoes."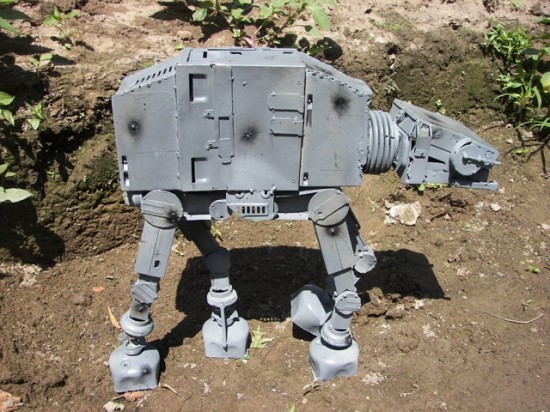 This Imperial AT-AT Walker is made from recycled computer parts and other scrap metal materials. [laughingsquid]
The main body is composed of power supply boxes from old computers, the head from floppy drive housings, legs and feet from various scrap metal. The entire piece has been welded together using the MIG welding process. Two coats of cold galvanizing primer are applied followed by a coat of varied grays and finished with two coats of protective gloss. The whole sculpture was randomly "attacked" with the welding arc to simulate battle scars.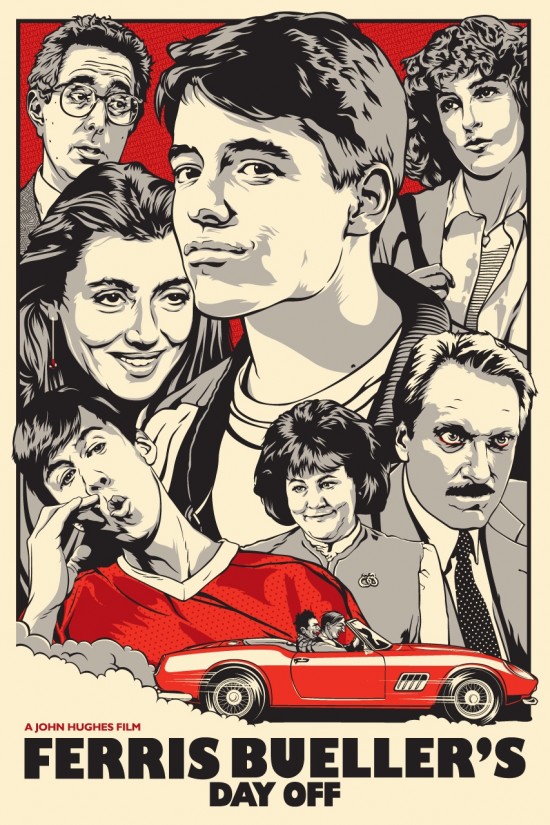 Joshua Budich designed this Ferris Bueller's Day Off poster for Gallery1988 Venice's upcoming "The Road To Shermer: A Tribute to John Hughes" art show. [postersandprints]
The Motion Picture Association of America on behalf of several of its member studios today filed a lawsuit against the operators of the download hub service Hotfile (www.hotfile.com) for copyright infringement. [deadline]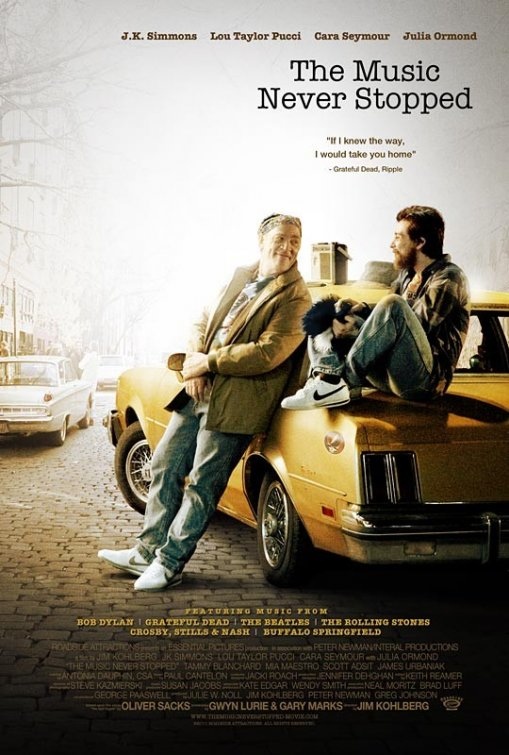 Here is the poster for The Music Never Stopped, starring JK Simmons, Lou Taylor Pucci, Cara Seymour and Julia Ormond. [impa]
The Art Guys are claiming that Morgan Spurlock stole some of their ideas for his new movie The Greatest Movie Ever Sold. Sounds like it is just a coincidence to me. [unbeige]
Flashback: Flintstones Cigarette Commercials From The 1960?s [laughingsquid]
Time Out counts down the best British films, as chosen by the film industry.
Due to the amount of graphics and images included in Page 2, we have to split this post over a FEW pages. Click the link above to continue the third and final page of Page 2.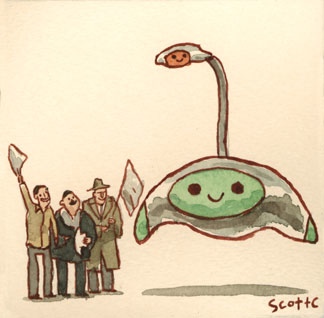 The latest entry into Scott C's ever-growing "The Great Showdowns" series is for the original War of the Worlds movie.
Will Speck and Josh Gordon (Blades of Glory and The Switch) will direct the 20th Century Fox comedy The Pool, which is about an unemployed college graduate who begins offering swim lessons at a country club filled with attractive women. [deadline]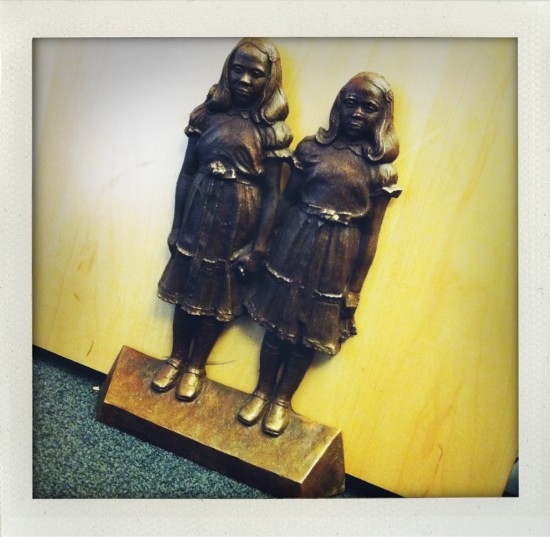 Toy Story 3 director Lee Unkrich's tweeted a photo of his cool new The Shining doorstop.
Zooey Deschanel is in negotiations to star in Fox's untitled single-camera comedy pilot from writer-producer Liz Meriwether. [tvline]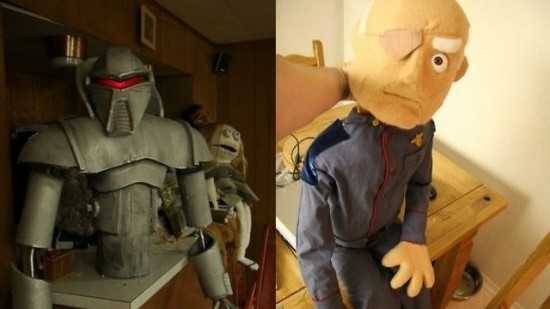 Brian Hogg is selling his amazing Battlestar Galactica puppets. [io9]
John Gholson takes a look at Thor vs. Captain America.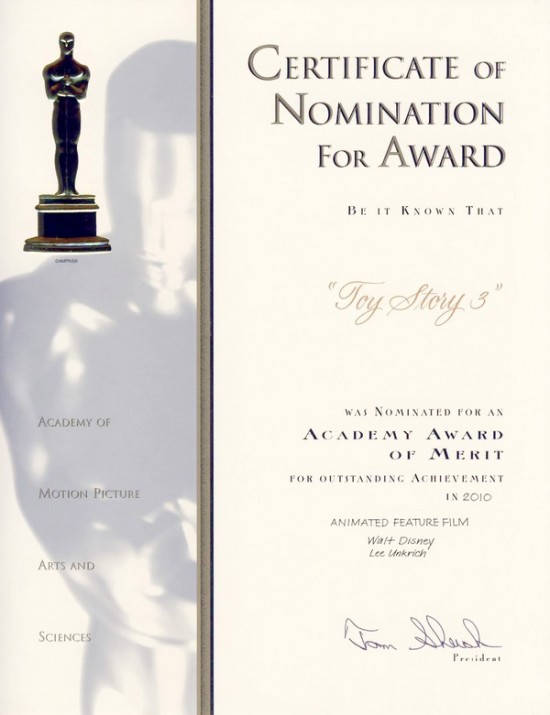 In case you've been wondering what an Oscar nominee receives, Lee Unkrich has tweeted a photo of the nomination certificate for Best Animated Feature Film for Toy Story 3.
Vulture provides the cliff notes version of The New Yorker's Paul Haggis–Scientology Article.
This photo of workers completing
the laser of the Death Star
, I mean, the roof of Singapore's new ArtScience Museum has been spreading around the interwebs. [gawker]
/FilmLA Mini: Mark Frauenfelder takes us on a tour, Hiking up the outdoor staircases of Hollywoodland.